Greetings friends and fellow music lovers. We support the unions and are patiently waiting for all parties to come to terms so we can get back to work. That said, I believe it's now a good time for listening to new music and discovering new talent, Hope you agree.
During my tenure in the music industry many groundbreaking, enduring artists have added me to their team to directly manage their publishing and Licensing affairs. I have the fondest memories and contributed to career-changing moments working with Pete Townshend "Let My Love Open The Door", Kings of Leon "Molly's Chamber", Snow Patrol "Chasing Cars", Nick Cave "Red Right Hand", Ginger Baker (Masters of Reality), Spice Girls "Wannabe", Newcleus "Jam On It" Far East Movement "Like A G6", Fischerspooner "Emerge", The Dollyrots "Because I'm Awesome", Meat Beat Manifesto "Prime Audio Soup", The Cramps "New Kind of Kick", Talib Kweli "Get By", Blackstar "Definition", The Coup "My Favorite Mutiny", The BellRays "Revolution Get Down", Johnette Napollitano (Concrete Blonde) "Joey", and Bo Diddley "Before You Accuse Me" to name just a few you may have heard of.
In the spirit of these innovators, I'm proud to present my newest compilation of current Hunnypot artists I fully support.
As always I'm crossing genres and showcasing the coolest and best. All songs are available for Synchronization Licensing, Please, Dig in!
-John Anderson aka Hot Tub Johnnie
1. THEM VIBES - POWER
2. THE BELLRAYS - EVERY CHANCE I GET 
3. ALEX RAHAL - SOMETIMES
4. DOLL MACHINE - WHO KNOWS 
5. SKY CRIES MARY - ORPHAN
6. THE LEGENDARY SHACK SHAKERS - PUNK ROCK RETIREMENT PLAN
7. THE DARTS - SPY GIRL
8. JAEE THE ARTIST - NOBODY
9. BIGTREESTEVE - COCOA BUTTER
10. J.D. WILKES - HOBOES ARE MY HEROES
11. DROPDEADJEDD - NIGHTSTALKERS 
12. BRONSON WISCONSIN - LIKE A STORM
13. JOSH MACK - BIT BY THE WEREWOLF
14. FINATTICZ - THAT AIN'T MY BITCH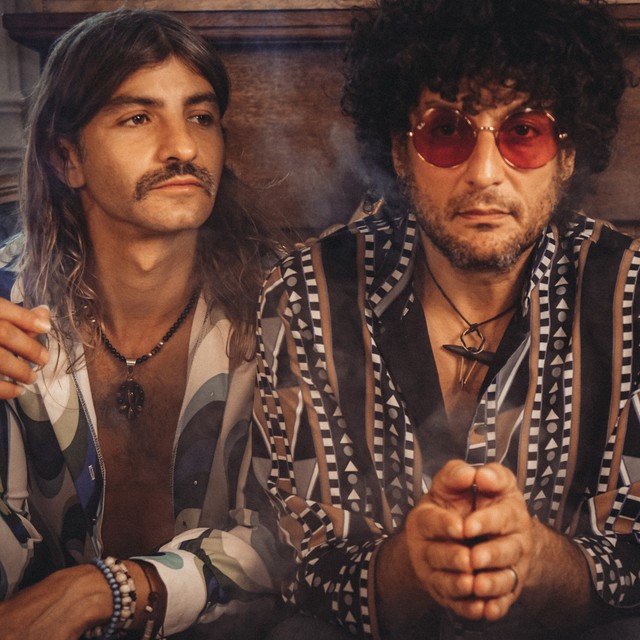 THEM VIBES 
Location: Nashville, Tennessee
"Fresh out of the studio, Them Vibes newest record is a kaleidoscopic bang of color and sound. It's deep yet cheeky. Free but structurally mature. Funked up and rocked far out. They call their record Sonic Chameleonic, and it is exactly that: one organic musical force sonically color-defying with every track.  Available on all streaming platforms, and 140 gram vinyl." 
 "The EP is a brief but stimulating five track bite of groove, likely to lift spirits and provide reprieve during current perilous times." - MACIE BENNETT — American Songwriter
---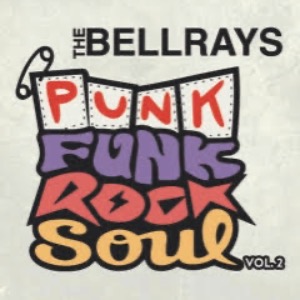 The Bellrays
Location: Riverside, California
The BellRays are a force of nature hailing from Riverside, California. If music is food for the soul, then The BellRays are Thanksgiving and they know how to cook. The BellRays strip down to the meat of what music means to them and serving up all sides. Growing up in SoCal, they thrived on radio channels that broadcast more than one kind of music. It was a party. 'Punk Funk Rock Soul' is their party, the songs are your must meet new friends.
Catch them opening for Social Distortion in the U.S and Canada 2023
---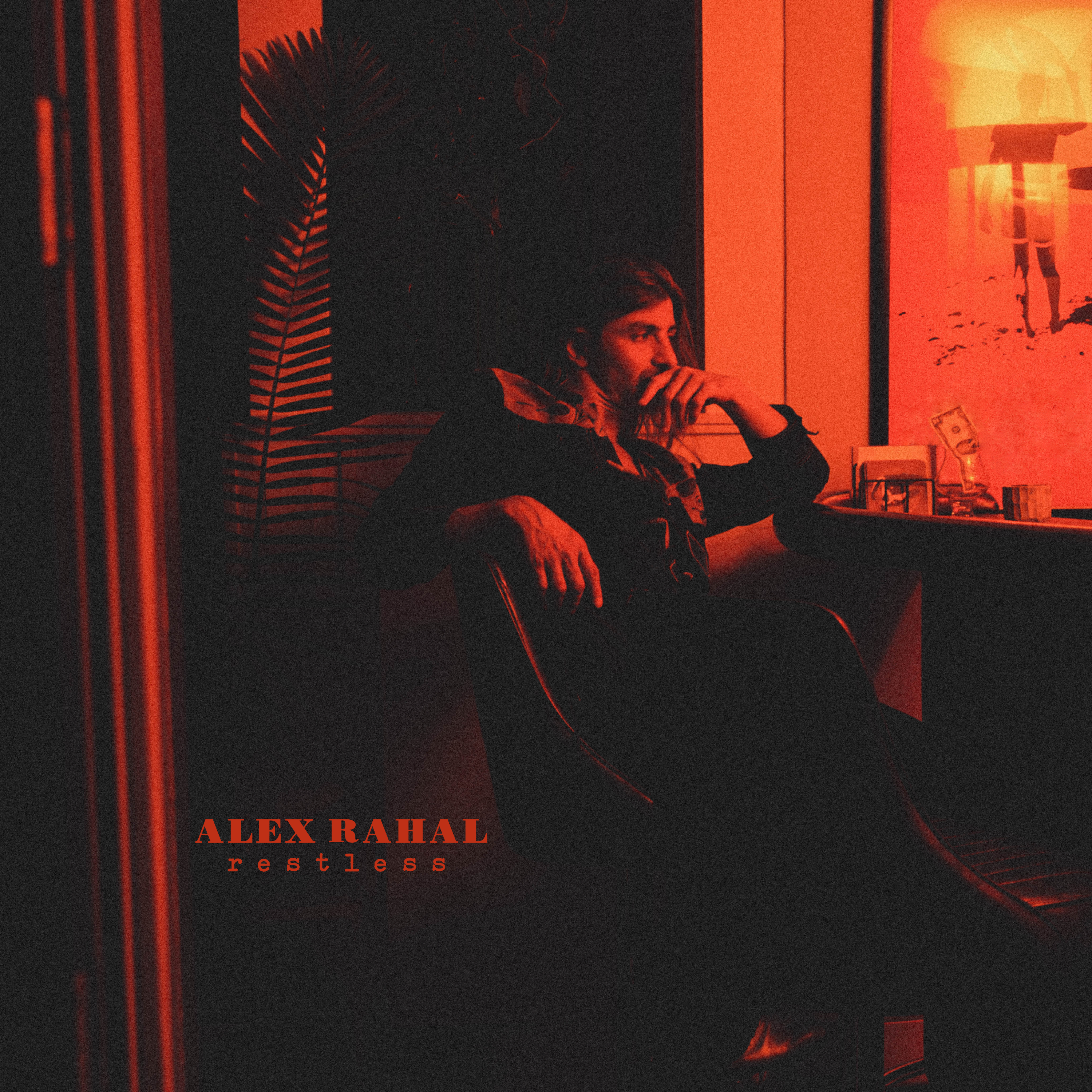 Alex Rahal
Location: Nashville, Tennessee
Restless-Alex Rahal (of Them Vibes) brings a debut record-erupting into existence. Enlisting the explosive musical talents of Bobby Holland, Them Vibes, and Rude Music, Rahal co-produced Restless with Holland and his musical brother in arms, and co-founder of Them Vibes, Larry (Brother Love) Florman. The result is a record that reminds the listener of McCartney's 'Ram,' Neil's 'After the Gold Rush,' and Petty's 'Wildflowers,' to name a few, where space and sonic exploration, expertly executed by a royal flush of musicians, allow the honesty of Rahal's songs to be in full bloom.     
---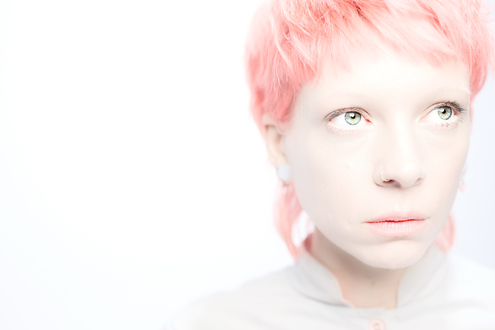 Doll Machine
Location: Los Angeles, California
Genre-defying recording artist, composer and producer Doll Machine electrifies stages with her unique and culture-challenging performances. She's co-written with Grammy-nominated Telepopmusik, house legend DJ Robbie Rivera and is currently working on a collaboration with Grammy-winning artist, Really Doe. 
---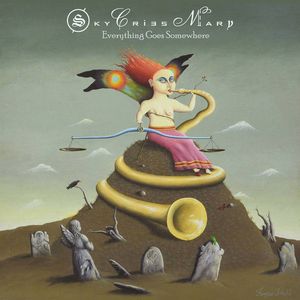 SKY CRIES MARY
Location: Seattle, Washington
Sky Cries Mary is an American psych rock/cosmic music group from Seattle, Washington, formed in the late 1980s by Roderick Wolgamott and Ben Ireland. Ben and Roderick created the current incarnation of Sky Cries Mary, drafting super-producer Jack Endino (Skin Yard), Curt Eckman (The Walkabouts), Kevin Whitworth (Love Battery), and Debra Reese. 
The new Sky Cries Mary EP, EVERYTHING GOES SOMEWHERE, their 13th album release is available now.
---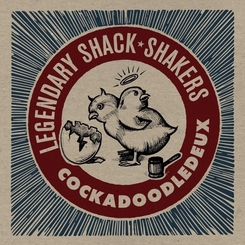 The Legendary Shack Shakers
Location: Paducah, Kentucky
A roots rock juggernaut from Nashville, Tennessee, the Legendary Shack Shakers are a hot-rodded combo combining blues, rockabilly, country, and rock & roll into one manic assemblage boasting all the gloriously explosive instability of an M-80. Led by firebrand frontman Colonel J.D. Wilkes on lead vocals and harmonica, the band has an irreverent streak in their lyrics and high-spirited attack, but they play with skill, commitment, and a genuine love of the music they're bending to their approach.
---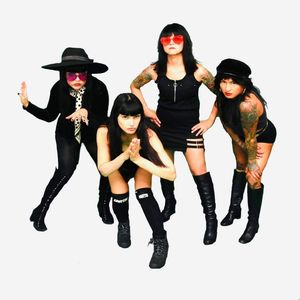 The Darts
Location: Tacoma, Washington
THE DARTS formed in 2016 with the goal of making great all-girl garage-rock noise, see the world, and have a fab slumber party every night. We threw on some vintage black slips, threw off our shoes, and set out on the ad- venture.
 "Gets even the most apathetic nerds moshing. Crank it!" – Rolling Stone (FR)
"The Darts 'Take What I Need.' Very cool." – Stephen King, author
"One of my new favorite bands." – Dave Vanian, The Damned
---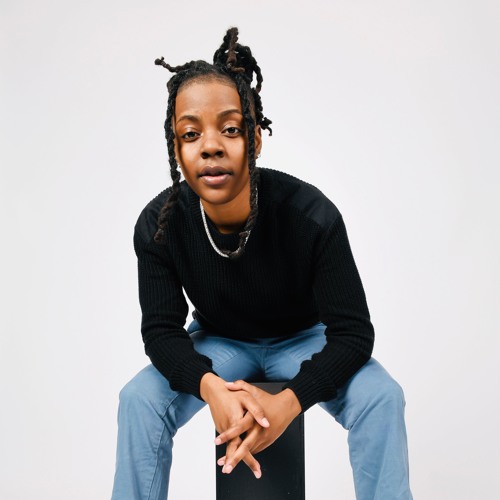 JAEE THE ARTIST
Location: St. Louis, Missouri
Jaee creates music from the heart. Who better to explain the way a woman thinks and behaves then another woman? Jaee The Artist connects with women from life and first-hand experience as a woman. She uses this to heal past traumas buried deep in the emotions of women and helps the fellas better understand their role in the experience. The goal is for the fellas to feel comfortable loving, understanding and connecting with a woman. Rather it's his mom, aunt, niece, cousin, sister, daughter, wife, friend or partner. Jaee The Artist is deeply rooted in her feminine energy, but balances out with her masculine energy. 
---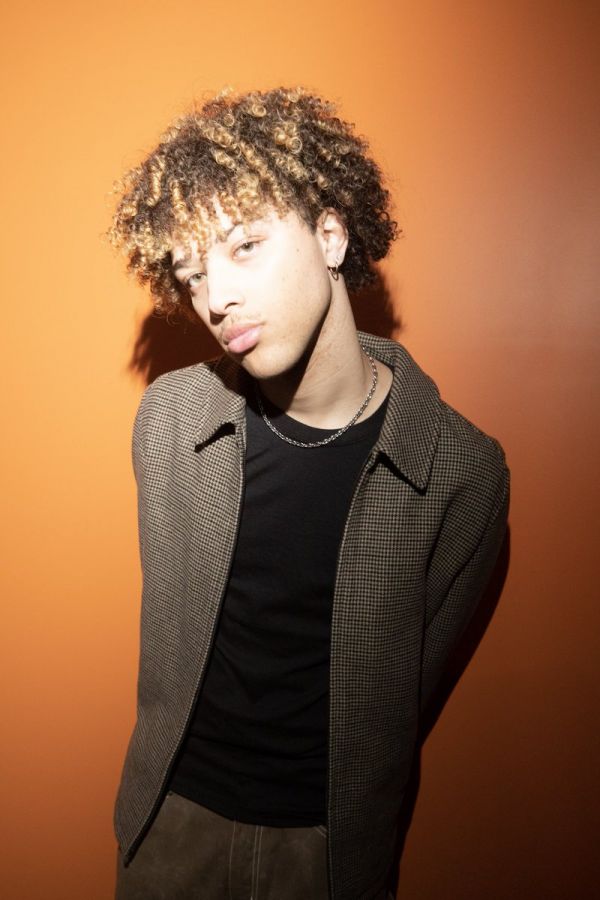 BigTreeSteve
Location: Los Angeles, California
Big Tree is not just a name for Steve. Standing six foot four inches, he towers physically with chiseled features and a gentle nature. His looks have given him the opportunity to walk for the critically acclaimed Argentinian clothing brand "Gaucho" in the world-famous New York Fashion Week 2022.
These impressive accomplishments underscore Steve's work ethic. At only 21 years of age Steve is just getting started - He quite literally "Can't Go Slow."
---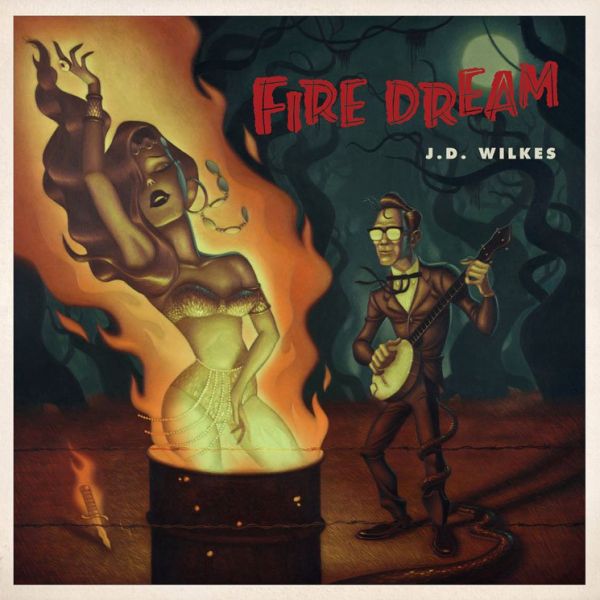 J.D. Wilkes
Location: Paducah, Kentucky
It's likely you have seen either one of his bands — The Legendary Shack Shakers or the Dirt Daubers — over the past two decades, J.D. Wilkes slings out a crazed, bug-eyed combination of rockabilly, hillbilly and country blues, somewhere near your hometown. Also known as Col. J.D. Wilkes, his hopped-up, caffeinated frontman status of those acts was a vehicle for his somewhat warped, generally manic and always intense aesthetic of Southern Gothic madness. - Hal Horowitz (American Songwriter)
---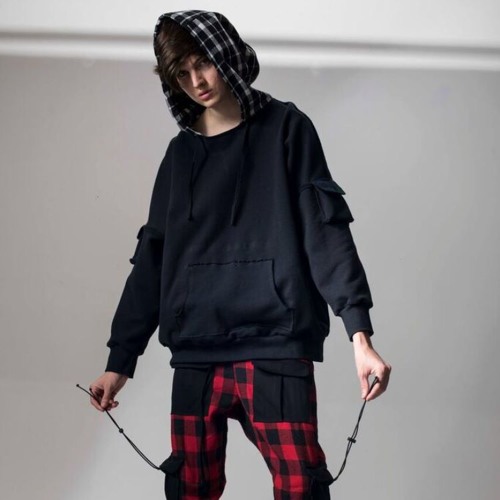 DropDeadJedd
Location: Los Angeles, California
Florida boy raised in Polk County who went VIRAL on his #HitTheQuanChallenge, currently living in Los Angeles for music, modeling, and acting. Dream Chasing is what he always dreamt of and dreams become a reality for DropDeadJedd with original beats and unique vocals.
---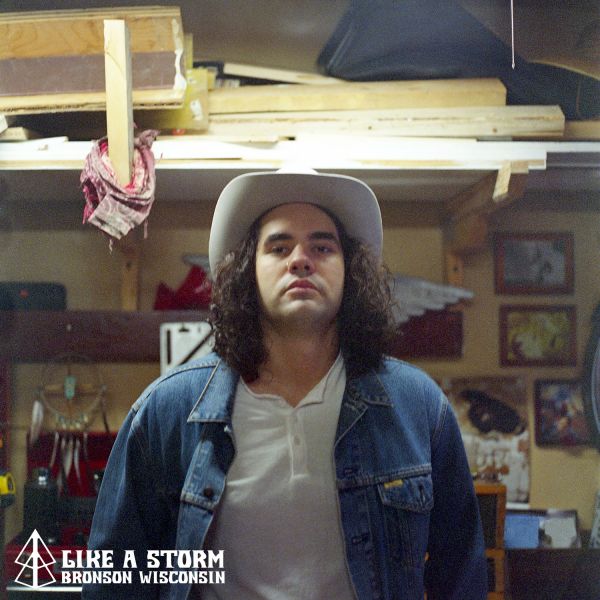 Bronson Wisconsin
Location: Madison, Wisconsin
Bronson Wisconsin is a touring and recording 4 piece indie rock n' roll outfit. Their live show is a unique combination of party, drama, stories, and guitar solos that will leave you wanting so much more. Their recordings will keep you with these feelings long after the live experience. 
Bronson's original music and his heartfelt ultra jam cover of "You've Lost The Loving Feeling" will blow you away. 
---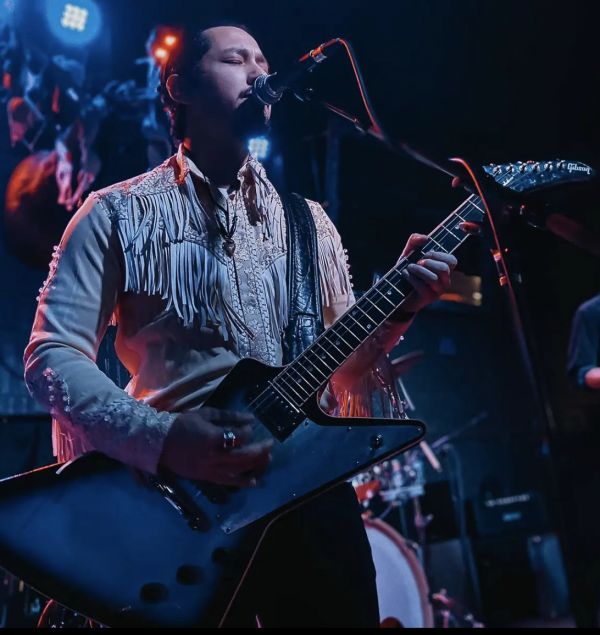 Josh Mack
Location: Middletown, Ohio 
A Nashville-based musician, Josh Mack paints from a broad musical palette. The Middletown, Ohio native's sound combines the rich storytelling of folk, the raw emotion and grit of blues, and a rock & roll edge. These influences are top-coated with a layer of psychedelic haze to create an atmospheric, multi-layered listening experience that has drawn comparisons to famed contemporaries like The Black Keys and Queens of the Stone Age.
---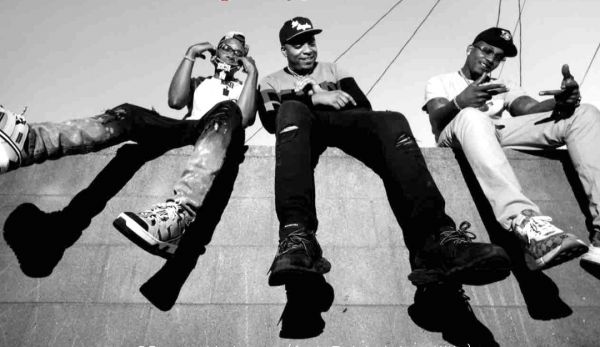 FiNaTTiCz
Location: Los Angeles, California 
Killa F, G5yve, and YC Lopez, members of the hip hop group, FiNaTTiCz. The quartet recorded "Don't Drop That", with producer YC Lopez on the beat. The song became referenced by fans as "The Thun Thun Song" and therefore was released under the official title "Don't Drop That Thun Thun" and became a worldwide hit in 2012.