Powered by CircleSquareLA
Hunnypot artist  Siobhan Heard will be performing live at The Federal Bar in North Hollywood, CA on Sept. 6th, 2017. The show begins at 11pm and there is no cover! 
Siobhan discovered her love for music when she started singing in the choir of her church at the age of 12. Later, she sought a higher education, studying Jazz and Classical music. When she met Samantha Purple in Los Angeles, everything changed and Miss Heard became the focus of production company, Tha Blazin Star. The soothing tones and R&B beats of Siobhan's debut album, Love In All Aspects, are reminiscent the sounds of Jill Scott and Lauryn Hill. If you're looking for a night out with colorful melodies, friends, and some drinks, you won't want to miss this soulful event. 
Website  Facebook Twitter  Instagram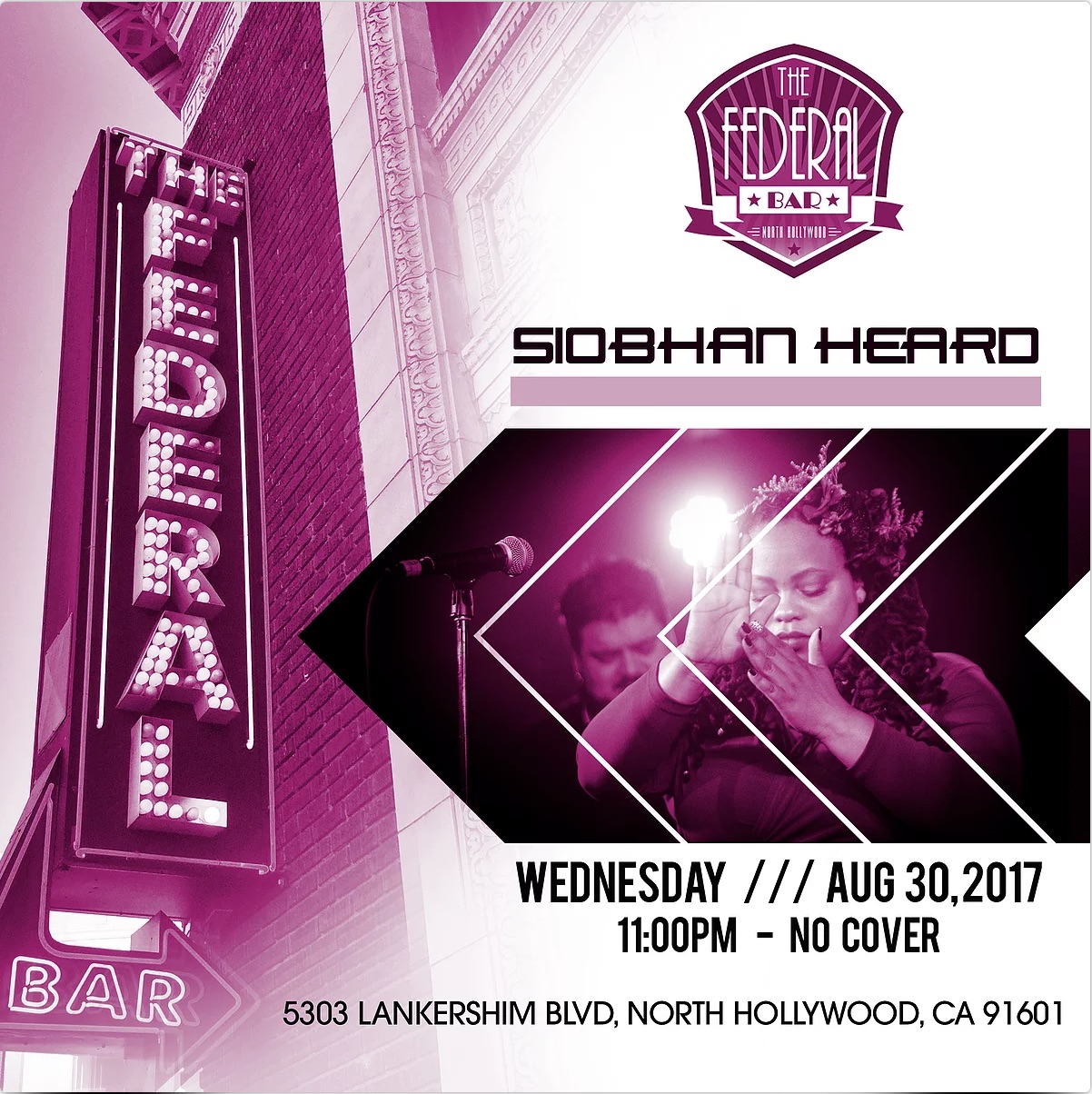 Email

This email address is being protected from spambots. You need JavaScript enabled to view it.
Subscribe
to Hunnypot News