*Unfortunately the Audio recording for the interviews and live performances was lost. :(
Hot Tub Johnnie and the HP Radio crew strapped on their cowboy boots and turned up the twang last week at The Mint our special Hunnypot Goes Country show. Hot Tub Johnnie treated us to some classic country nuggets by Conway Twitty, Johnny Cash, Waylon Jennings, Dwight Yoakam and many many more classic country legends.
Our special guest DJ for the night was none other than longtime country music enthusiast and renowned music publsiher, Randy Poe. Mr. Poe sat down for an extensive interview to talk about his new book Buck 'Em! The Autobiography of Buck Owens and to spin a curated collection of classicc from the Buck Owens catalogue. Included in his set were timeless songs like "Act Naturally", "Big In Vegas", "Cryin' Time" and many more.
Hunnypot favorite and award winning country artist/songwriter, Jeffrey Steele was next to step in the Hot Tub. Jeffrey sat down with longtime friend Hot Tub Johnnie for a special interview that spanned Steele's prolific carreer coming up as a Hillbilly in Burbank, California all the way through many of his award winning milestones as a country artist and songwriter. After the interview Jeffrey treated us to a heartfelt solo performance where he performed many of his hits. Including his number one smash "What Hurts The Most" by Rascal Flatts and many more.
Closing out the night was Grammy Award winning country-pop singer-songwriter, Rebecca Lynn Howard. Rebecca performed a brilliant stripped down acoustic set featuring her penchant deep-rooted, front porch styled country pop songs.
Huge thanks to everyone that came out to support, perform, and both the The Mint and Hunnypot crews. We couldn't make it all happen without each and every one of you! 02/24/2014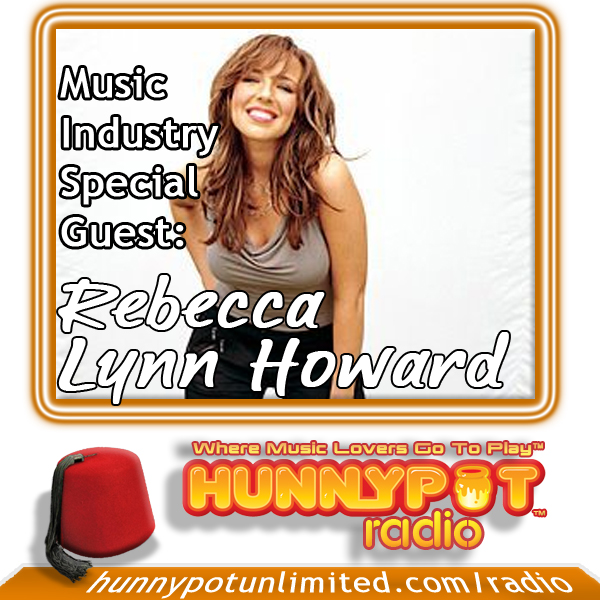 Rebecca Lynn Howard (artist/songwriter) Interview