The 295th Hunnypot Radio Show rocked The Mint once again last week. The night featured one of LA's best up and coming bands, THE BIG BANG who brought their alt-soul shakin' grooves to Hunnypot crowd. Next up was LA based two-piece, THE ECHO AND THE SOUND, who stormed through a their set of high energy, garage-punk, blues-rockin' tunes. LA (via Washinhton) indie rockers, FIRE THE ANIMAL too to the stage next and laid out a bangin' set of rock n' roll jams including standout tracks off their recently released Quardrihead EP. Closing out the night was Venice Beach based singer-songwriter, JEF JOSLIN who performed a beautiful set of breezy "California Soul" jams that bring to mind the feel-good sounds of the Beach Boys.
Hunnypot Radio Host, HOT TUB JOHNNIE put together yet another slammin' set of new music. Hot Tub kicked off the show with a bangin' set loaded with HENRI, SEVEN SATURDAYS, CLEAN BANDIT, KIESZA, FKA TWIGS and much more.
Our special indusrty guest DJ was none other than LA based music supervisor, editor and producer, MIKE TURNER. Making his first guest DJ appearance, Mike featured some of his top favorite songs of the moment. Playing new tunes by WALLA, LIGHTS ON, FMLYBND, PLS PLS, SCAVENGER HUNT and many more.
Hunnypot's own, BOOM SHACK, also dropped some new tunes. His set included fresh cuts from AMP LIVE, RIFF RAFF, LANE 8, BECKY HILL and more. 
Be sure listen back to last week's entire show as the Hunnypot Radio Crew continues to push the envelope with exposing today's bubbling music talent.  07/14/2014
Mike Turner is an LA based music supervisor, editor and music producer for film, television, advertising and trailers. Mike also currently serves as Creative Director at IP asset management firm CH Music Investments LLC. As a music supervisor, Mike found his niche in Los Angeles and lately works on most projects independently. Currently Mike oversees all production of music for The World Poker Tour on Fox Sports and "Wheels & Reels" on The World Fishing Network.
---
Listed in Music Connection Magazine as "one of the best unsigned bands to see live" three years in a row (2011-2013), The Big Bang are an up and coming soul shakin', groove makin, alt soul band from Los Angeles CA. With a sound combination of Amy Winehouse + Sam and Dave + Fitz and the Tantrums, The Big Bang has hit the scene with their unique and alternative take on southern California soul.
Finishing their last year of education at the Musicians Institute in Hollywood, the band became friends and began developing their diverse image and unique sound. They can now be heard on numerous local and internet radio stations (including Kiss FM in NYC and Utica), in the air on Delta Airlines, and on TV (VH1′s Mob Wives, Single Ladies, Love and Hip Hop, MTV's Jersey Shore, Teen Wolf, and Snooki and Jwoww, TNT's Boston's Finest, Lifetimes Dance Moms, the CW morning news, and many more).
They've also had the opportunity to get groovy at Bonnaroo, Coachella, SXSW, Make Music Pasadena, Kiis FM's Wango Tango music festival and a private event held by the Recording Academy. Constantly hitting the road with a high energy interactive show, the band has opened for a hand full of talented artists including Nikka Costa, Lights, Vintage Trouble, The Arkells, Honey Honey, and the Day Lights. They continue to successfully build a strong buzz and create a continuously growing and dedicated fan base with each show they funk up.
---
THE ECHO AND THE SOUND is a two piece, guitar and drums band, based in Los Angeles, CA. formed in late 2012; BRIAN RICH (guitar/vocals) and DOUGLAS JEWELL (drums) made it very clear early on… "YOU CAN'T KILL US UNLESS WE QUIT." With punk rock overtones, blues-folk undertones, country-esque and gothic cantina styled, their sound has been described "as if Bob Dylan and Sam Shepard got into a fist fight while drinking in a desert cantina."
https://www.facebook.com/theECHOandtheSOUND
http://www.theechoandthesound.com
https://twitter.com/TheEchoTheSound
---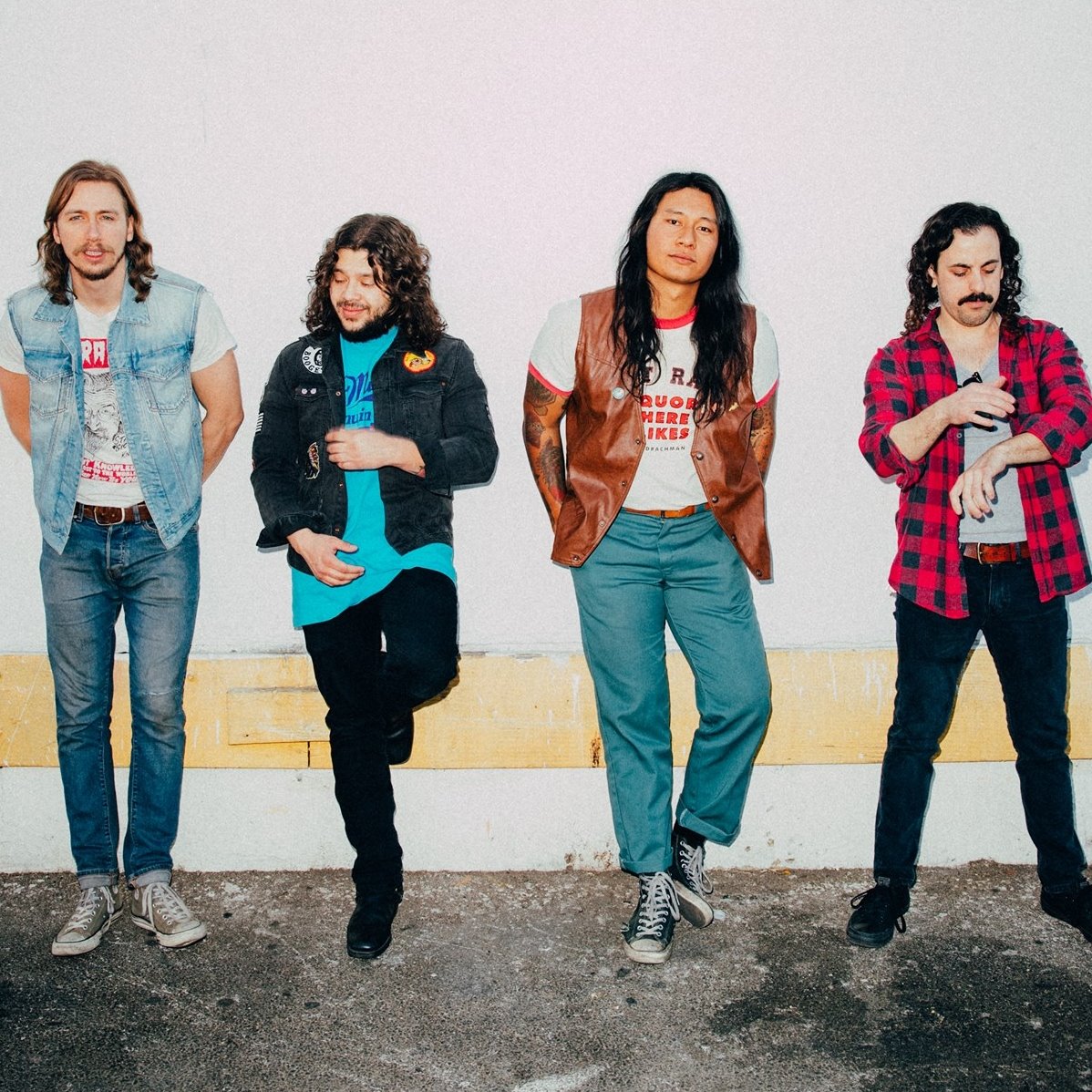 FIRE THE ANIMAL
Dave and Jason came from the same town as Bill & Ted, Brian lived on a sailing boat travelling the world and Marshall migrated from Washington before they all converged in LA to create this pile of awesomeness.In August of 2012, Fire the Animal recorded their debut EP "3″ in four days with producer/engineers Davey Rieley (Smashing Pumpkins/Rise Against/LCD Soundsystem/Against Me!) and Tom Chandler (The Shrill/Bolt Action Thrill/Cast of Kings/Save Our Souls).
https://www.facebook.com/FireTheAnimal
http://firetheanimal.bandcamp.com
---
Now in Venice Beach, Joslin has truly narrowed in on his "California Soul" sound. On any given day you can find him serenading drifters along the Venice boardwalk and see people of all shapes and sizes dancing along to his mellow rhythm. Playing songs from his latest release, Come Out West, a blend of Stevie Wonder's Motown groove, dripping with Brian Wilson-esque harmonic arrangements, he has encapsulated the feel good, California sunshine music he always dreamed of making. To top it all off, Joslin produced, wrote, mixed and mastered the entire album. He even designed the album artwork.
Somehow in the midst of all this he still finds time for one more dream. "I always wanted to be a Beach Boy: live by the beach on the west coast, play music, create art and surf…I'm doing all that and more now. Anything from here is just icing on the cake." From one dream to the next, Joslin's art explores the idea of life as an adventure, love, and the pursuit of meaningful relationships in hopes that it'll inspire you to experience life the same way.