Another unforgettable night, listen to the full podcast using the audio links above the playlist and laugh, sing, dance along.
We are getting closer to Hunnypot's 500th show with #482! Guild of Music Supervisor's Angela Sheik is our co-host and will bless us with a special performance. Also playing live are Migrant Motel hitting us with Bi-Lingual and Bi-Cultural awesomeness, Lexi Cline, one of pop's most distinct new young voices and Primitive Heart, a synth-pop project by multi-genre producer & visual artist Dani Mari. 3/13/23
#WhereMusicLoversGoToPlay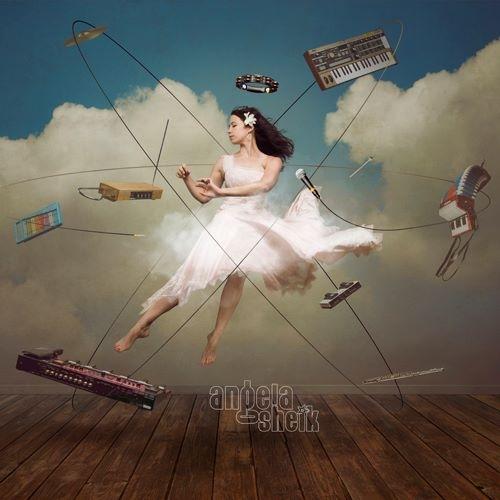 ANGELA SHEIK
Dubbed "a fierce musical force of nature" by BMI Indie Spotlight, Angela Sheik's work as an indie pop artist has led to features and interviews on international platforms including NPR, PRI, and Voice of the Nation. Her work is recognized by national and regional awards including a nomination for the 2022 Hollywood Music and Media Awards (HMMA's) and the 2nd Annual BOSS International Loop Championship. She has been twice voted Artist of the Year by Philadelphia's regional "WSTW Homey Awards" and was awarded Philadelphia Songwriter Contest winner before moving to the west coast.
Captivating listeners throughout the US and Europe with her live performances, Angela has opened for national acts including Meshell N'Degeocello, Joseph Arthur, Julia Holter, and Midge Ure. Music blogs have praised her work including Pancakes & Whiskey, Vents Magazine, and a nomination for "Album Of The Year"  by Indie Music Digest.
On screen, Angela's work can be heard in films, ads, documentaries, and TV shows including Toyota and ADIDAS ad campaigns, feature films on Amazon and Netflix, and streaming series such as "Face's Music Party" (Nickelodeon), "All American" (CW), and Showtime's "Shameless" to name a few.
Currently based in Los Angeles, Angela regularly travels to the east coast. She is now focused on her third full length studio project, sibling, an 8-song study of personality traits and platonic relationships. 
---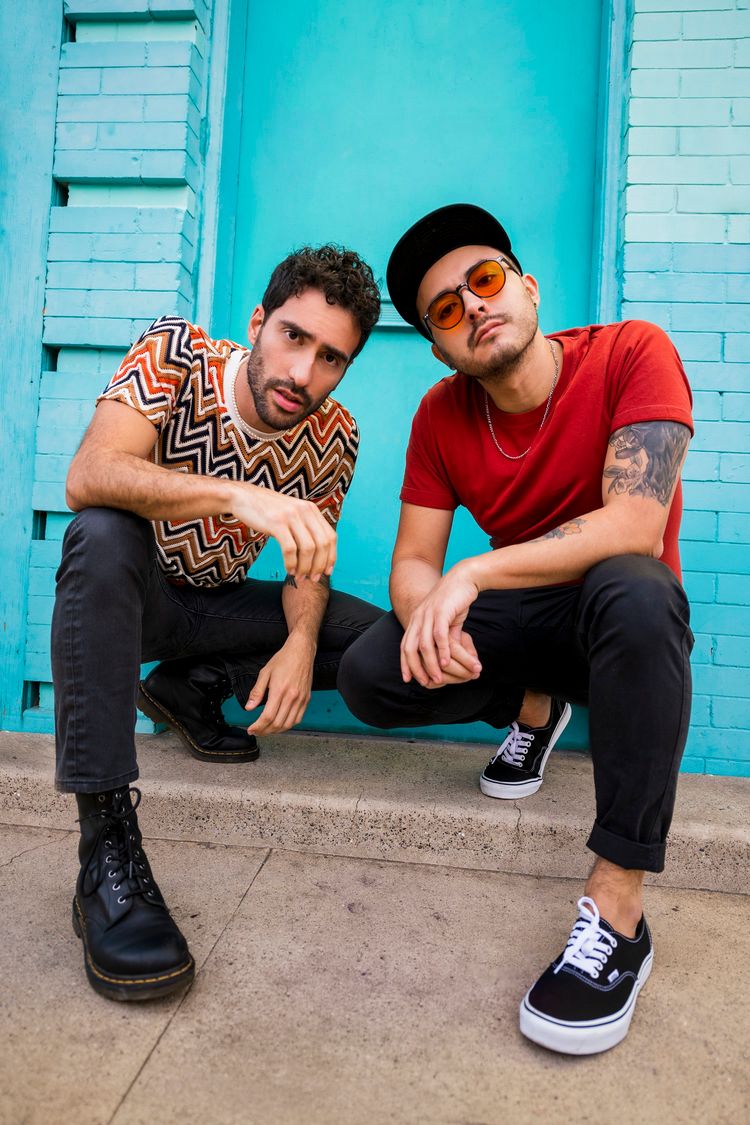 MIGRANT MOTEL
Migrant Motel combines modern Alternative Pop sounds with contemporary production techniques into a blend that is unique yet familiar.  They have been making music and developing their sound since 2017 and the band has built their fan base in Mexico and throughout Latin America.  They are now aiming their sites on the growing Bi-Lingual and Bi-Cultural youth movement in the United State to acknowledge the evolving culture.
Peruvian-American David Stewart Jr. and Mexican native Chava Ilizaliturri formed Migrant Motel in Boston while they were studying together at college.  Becoming fast friends with shared musical tastes, the band was very active on the East Coast of the US, playing hundreds of shows in the New England and New York areas.
Seeking more opportunities and a bigger stage, the pair relocated to Los Angeles in 2020. The band has played multiple shows on the Los Angeles circuit, performing in legendary venues such as the Whiskey A Go Go, the Viper Room, the Roxy and the Troubadour. Chava has since moved back to Mexico City – while the band has continued to create music together remotely. In 2019 the duo began to function as a band with two scenes: the Mexican and the American. 2020 saw the band play its first shows in different parts of the Mexican Republic as well throughout California. 2021 saw the band play the main stage of the Lollapalooza festival, a major achievement for an Indie act. The pair have positioned themselves in both scenes through steady fan growth. 
---

LEXI CLINE
Quirky, magnetic, and honest to a fault, Lexi Cline puts a shamelessly vulnerable spin on pop music,  her songs aren't just open-book, they are lyrical diary entries. Layering deceptively snappy melodies with candid moments, Cline's confession-inclined artistry manifests itself so seamlessly, it's hard to tell whether she's pulling from her diary or from yours. Admittedly staring anxiety in the eyes on a daily basis, Cline proclaims she wants to make music that inspires people to be exactly who they are. "Embracing yourself is the most powerful thing in the world, and if I can help somebody get there, I know I'm doing something right."
Having already dropped a string of tracks that paved the way to her June 2020 EP 'Better Late Than Never' and two single releases (2022), Lexi Cline will take her next steps towards becoming one of pop's most distinct, young voices with her upcoming release 'Wake Up Call!' Since the release of Lexi Cline's first single 'Better Late Than Never' Cline has amassed over 26,000 streams on Spotify, released 3 music videos, 2 lyric videos, & reels totaling over 30,000 views on YouTube. On socials Cline has totaled over 111,000 likes on TikTok and over 2.2 million views, as well as over 3 million views on Instagram reels and 6 million views on FB reels.
---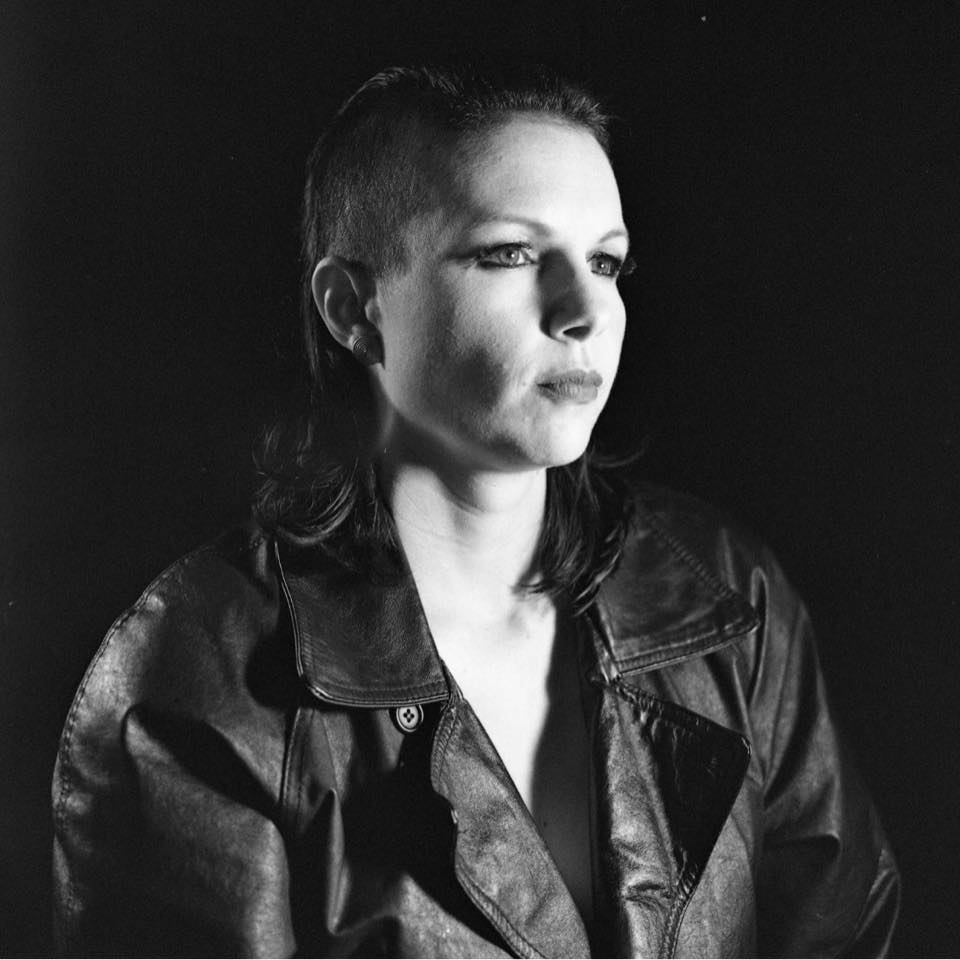 PRIMITIVE HEART
Primitive Heart is a synth-pop project by multi-genre producer & visual artist Dani Mari. The sophomore album "Colours" was co-produced by Rosana Cabán (Psychic Twin, Cosas Cosas) and features remixes by Jorja Chalmers (Italians Do It Better) & Chasms (Felte). Audiences across the world have gravitated towards Dani Mari's beautifully haunting voice and simplistic elegant lyrics. Dani Mari's ethereal vocals "seemingly casting a spell" and transport listeners to an era of nostalgia which exists within the depths of her soul.
For fans of Sylvan Esso, Mazzy Star and Beach House.
Featured on DKFM, NPR, Post-Punk.com and Cold War Nightlife.