Hunnypot Live! has always been a safe space for the eclectic music music lover and this past show provided sanctuary from the left and right punches of real life.

Hot Tub Johnnie proceeded in to the night with burst bombs of musical revolutions in the air.  Michelle Johnson took brought us an emotional musical response to how she's feeling these days, Katie Burden marched us through her indie/psychedelic rock pummeling, Alice Underground brought independent spirit with a ragtime rock & dance extravaganza, LIINKS was the progressive bringing future urban sounds, Daddy Issues "distorted" the truth and it sounded great and Conn Raney gave us hope for the future with his positive song messages.  11-14-16

-J. Gray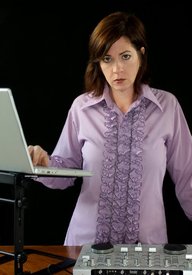 MICHELLE JOHNSON (SuperMusicVision INTERVIEW/DJ SET)

Michelle Johnson was born and raised in Southeast Texas. Descendent of farmers, she was the black sheep of the family and moved to New York City in 1987. She has a strong background as a musician and performed in various alt-country bands throughout the '90s; touring the vast NYC circuit as a guitarist and a vocalist.

In the late 90's she started DJ-ing. She describes her set as "very eclectic" – ranging in genres from World, Dance, and Classic Disco to Indie Rock and Pop. Custom tailoring each set while she effectively reads the room. Her DJ performances include spinning at the Palm Springs International Film Festival for three years and Google events at their Venice location, as well as being hired for a range of industry parties, magazine launches, and private events.

Since she was a kid, the most important thing to her has been music, film, and television. Michelle started music supervising independent films after moving to Los Angeles in 2004. She worked on several features including The Custom Mary, Five Star Day, For The Love of Dolly, and Hooters! After being recommended to Thomas by a mutual friend, and realizing they coincidentally lived three houses apart, Michelle went on to join the SMV team. Coming in during Season 4 of AMC's critically acclaimed Breaking Bad, Season 2 of the crazy popular AMC television adaptation of The Walking Dead, and the eccentric documentary Felix Austria!, Michelle added her creative insight to expand the team into new and exciting ways. She was also heavily involved in season one and two of AMC's The Killing, the pilot of Good Christian Bitches on ABC, and all of SMV's projects moving forward.

Michelle is a LGBT activist and is regularly involved in event planning and community programs. She also created a pseudo documentary in 2007 called Triple X Selects: The Best of Lezsploitation that hit the festival circuit and won several audience awards all around the world.
---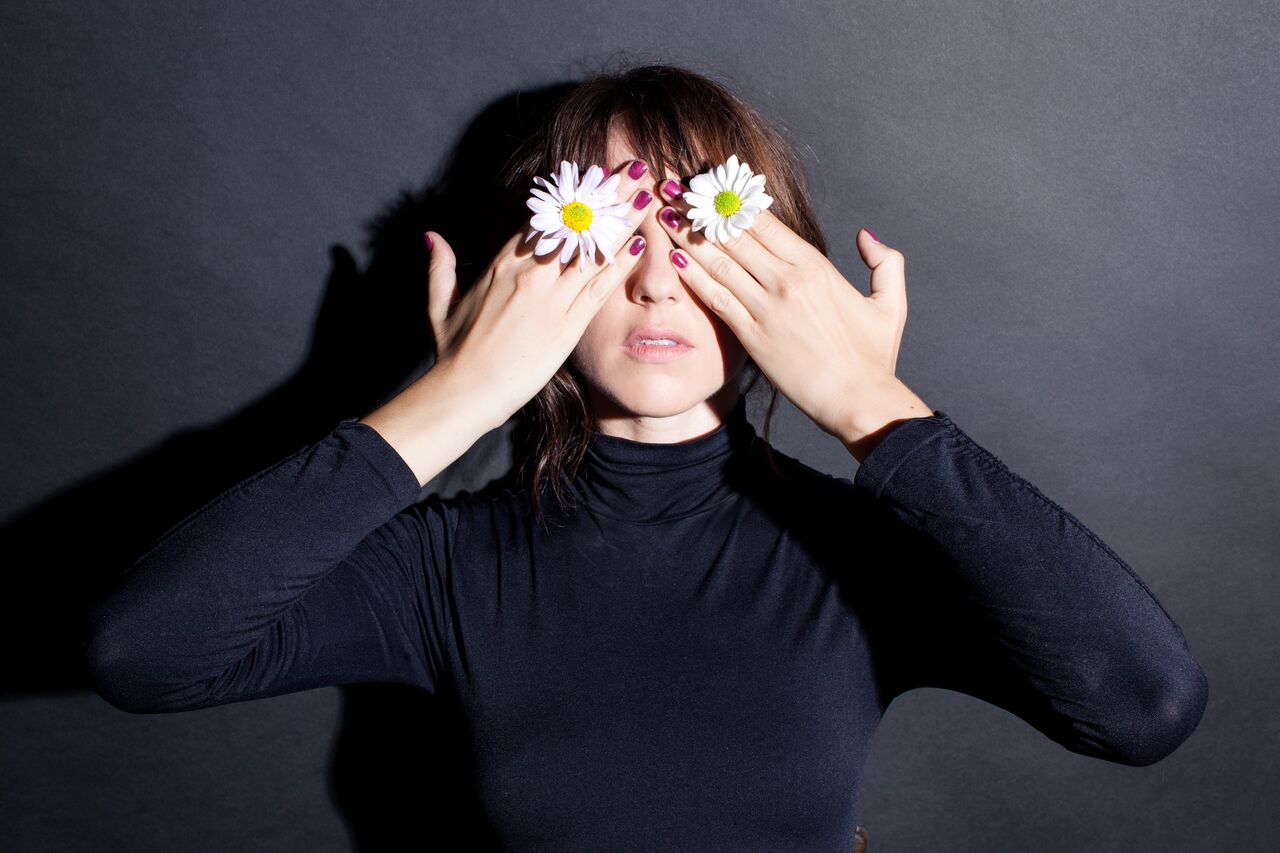 KATIE BURDEN
Katie Burden's stylized atmospheric rock and shamanistic delivery often conjure up the ghost of Jim Morrison but in a modern context, falls somewhere between Bat for Lashes and Joan As Police Woman.
After being raised in a small hippy town in Colorado, Burden spent her formative years bouncing around NYC and later San Francisco. In 2012 she moved to LA and after attending a meditation retreat, synchronistically fell in with a group of blue chip musicians including drummer/producer Norm Block (Mark Lanagan, Sweethead and Jenny Lee of Warpaint) and guitarist Jen Turner of Here We Go Magic and Exclamation Pony.
Katie happened to have hundreds of song sketches recorded as voice memos on her phone and after she played them for her new friends there was no looking back.  Block stepped into the role of producer while Turner helped flesh out the recordings that became Burden's debut EP My Blind Eye. The 5 song set was released on Norm's Cautionary Tail label and was met with critical kudos from Buzzbands LA, Impose and a video premiere on USA Today who noted the debut had a "mysterious, experimental appeal." The EP also made a fan of Jenny Lee(Warpaint) who asked Katie to sing backup vocals on her newest LP right on!
Katie toured My Blind Eye up and down the West Coast, being welcomed into major musical hotspots including The Deer Lodge in Ojai, Hotel Utah in San Fran and El Cid back in LA where she opened for Jenny Lee. Upon her return she felt pulled back into the studio where she began tracking her follow up full length, Strange Moon, with her now tightly-knit band of collaborators.
The dark and moody undercurrents of the new material called for Burden to dig deeper into her emotional well, something that she struggled with when performing the songs. "I have a hard time feeling emotions sometimes" the songwriter notes. "Art makes me less afraid to feel and also less alone."
Facebook  Instagram  Bandcamp  Twitter  Spotify
---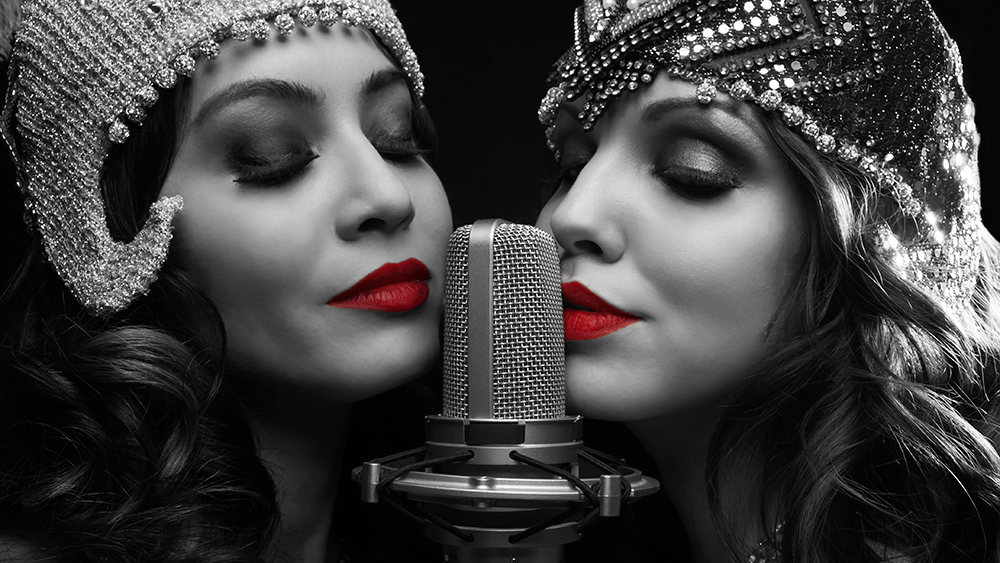 ALICE UNDERGROUND
Alice Underground is a time traveling caravan to an anachronistic era set in a locale that's both familiar and fantastical. For the five members of the LA-based group, however, this has been a journey by happenstance. What was a one-off show now has the quintet chasing mythical characters and architecting a swamp cabaret aesthetic.
Five years after its fateful first show, the LA-based quintet now issues a stunning debut, Cambria Sessions. An album bathed in the blue hues of broken dreams, noir romance, and Golden Age Of Hollywood opulence.
Alice Underground whisks listeners and concertgoers away to an elegant underbelly teeming with deviant jazz, punk rock vigor, vaudevillian theatrics, and sensual emotionality. The group's oeuvre varies between originals that feel like they were plucked from an American Songbook from a Tim Burton-themed time capsule, and jazz standards reimagined to showcase Alice Underground's gift for conjuring longing and lasciviousness. The group counts as influences David Bowie, Ella Fitzgerald, Trent Reznor, and Billie Holiday. Fittingly, Alice Underground has been described as "gypsy jazz with a proto-punk edge."
The quintet's dark seductiveness, gothic glamour, and mythological imagery of the character Alice as a conceptual muse have endeared it to fanatics of steampunk, fantasy, and cosplay. Live highlights for the band include appearing at Los Angeles County Museum Of Art's New Year's event Golden Stag, hosted at the famous Los Angeles Park Plaza Hotel, and performing at the closing ceremonies for the Anime Expo in Los Angeles. There the group played originals, and backed cult artist Yoko Takahashi, singer of the theme song for the popular animated Japanese television series Neon Genesis Evangelion.
Alice Underground is Tash Cox vocals, bass, piano; Sasha Travis, vocals; Scott Landes, guitar, piano; Gordon Bash, standup bass, piano, guitar, vocals; and Steve Kefalas, drums, percussion. The band members boast eclectic and impressive resumes. Lead vocalist Tash Cox formerly sang with The Beta Machine, which included members of A Perfect Circle and Eagles of Death Metal. Tash has also sung in many operas, Neely Bruce's, "Circular 14: The Apotheosis of Aristides" being her favorite. Scott Landes has played with Collide, Android Lust, I, Parasite, and ¡BASH!, among others. Steve Kefalas has also been a member of Android Lust, I, Parasite, and ¡BASH!. Gordon Bash is an active jazz and rock musician, that has appeared on America's Got Talent playing with William Close. He heads up the punk/rockabilly band ¡BASH!, and is also the bassist for the popular ska band Save Ferris. Sasha Travis is a singer, producer, director, and all-around artist. She has directed and produced for the Labyrinth Masquerade Ball, and Golden Stag events, written and directed for the Astra Dance Theater, and been a long time co-collaborator at Sypher Arts Studio.
Website  Facebook  Instagram  Twitter  YouTube  Spotify  SoundCloud
---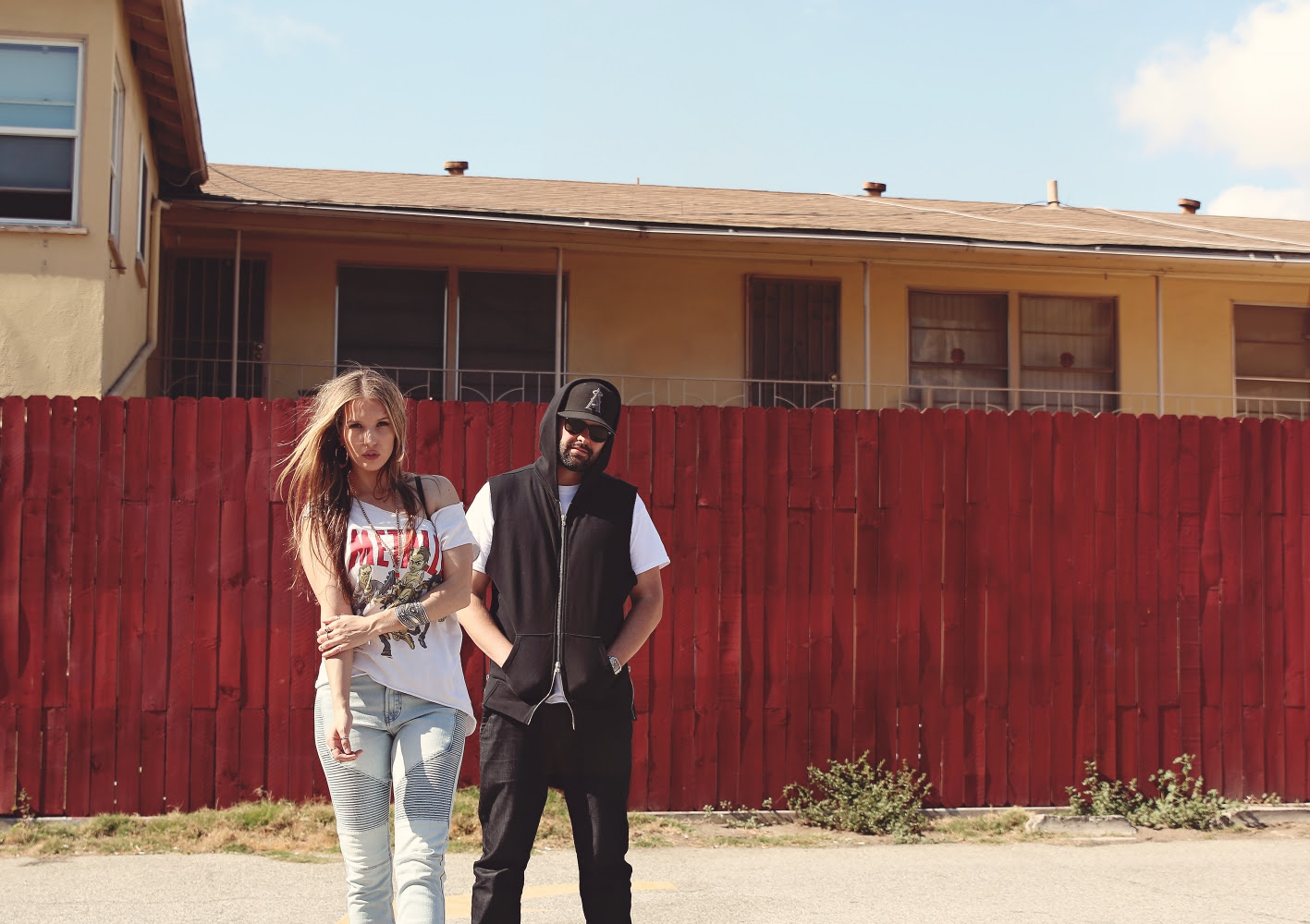 LiiNKS
The first song LIINKS ever wrote (prior to actually calling themselves LIINKS) was stolen from them and became a #1 radio hit in South Korea. The duo had decided to post one of their first demos, a song called We'll Never Know (later re named Swing) to an online streaming service. A few months later they received an email from a Korean law firm letting them know their song had been stolen by a big name Korean producer, was released by mega K Pop star Hyori Li and had reached #1 on their Top 40 radio stations across the county. The duo settled out of court and the Korean producer ended up in jail. What seemed at the time to be really upsetting is actually what inspired the duo to create their partnership and eventually become LIINKS.
LIINKS is a Canadian born collaboration between singer/songwriter Georgia and producer DWhiz. Georgia's haunting vocals project a delicate image of soul music smattered with the eerie sensibility of classic trip-hop. Backed by cinematic beat-scapes created by DWhiz, the LIINKS sound is electronic pop with an organic quality. The independent duo launched on April 1st, 2014 with their first single The Break. A radio programmer in Victoria, BC played The Break on 107.3 Kool Fm and by April 8th The Break was the most added track to Canadian radio and went on to peak at #35 on CHR Billboard and #18 on the Emerging Artist Billboard charts in Canada. The success of The Break grabbed the attention of legendary producer Bob Ezrin who helped the duo land a publishing deal with Universal in Los Angeles where LIINKS currently resides.
Recently LIINKS was featured on several high profile electronic viral hits with artists Datsik, Mord Fustang and Ephwurd which combined have had over 3 million plays online. Their most recent collaboration was with Datsik and Blink 182's Travis Barker on the song Dark Star which LIINKS co wrote and features Georgia on vocals. LIINKS is currently writing and recording in LA and working on their debut EP set for release in late 2016.
Facebook  Instagram  Soundcloud  Spotify  Website
---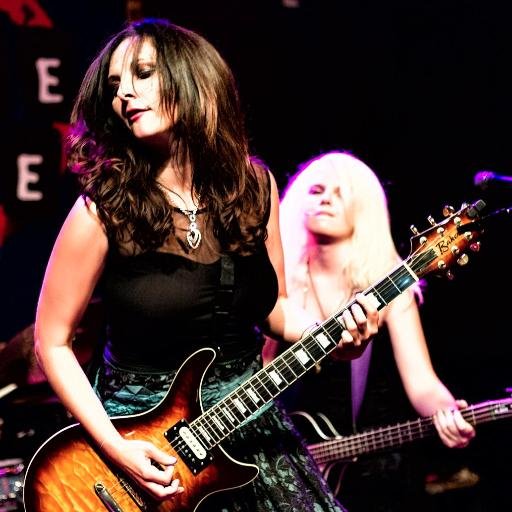 DADDY ISSUES
Often hailed as "the B-52's on steroids," Daddy Issues is a high-energy band from Southern California that entertains audiences with fun, sexy shows and loud guitars to match. The band is the brainchild of singer/songwriter, Angela Alvarez, and bassist, Julia "Jules" Whelpton, and is known for its catchy tunes and on-stage antics. From fall 2013 to present day, Daddy Issues has played sold out shows in Southern California, Arizona, and Las Vegas at legendary venues such as House of Blues, Belly Up Tavern, the Casbah, and Whisky A Go Go in Los Angeles.
The band began in San Diego when lead singer, Angela was in search of an original rock band after moving from Scottsdale, AZ. Using Craigslist, she found a band called The Justice Fire, where Jules played bass. Within a couple of months, the pair decided to split off and create a high-energy rock band that mashed other forms of popular music together. They tested the name Daddy Issues at a local acoustic show in November 2013 to positive reception, and then decided to pursue the full-band setting.
Their career was further boosted by local radio play, eventually the band got the attention of local rock legend, Roni Lee. Lee recently signed Daddy Issues to her label, Play Like a Girl Records.
Taking cues from No Doubt, Green Day, Arctic Monkeys and The Foo Fighters, the band's music is a blend of 90's and modern tropes. 
The songs contain catchy riffs and singalong choruses, an incorporate various musical styles such as reggae, punk and latin. Their wide variety of influences include The Beatles, Aerosmith, Queens of the Stone Age and Halestorm to name a few. Recording with Jim Wirt of Crushtone Records in Cleveland, OH, Daddy Issues released its first full-length album, Handle It, in September of 2016. 
Website  Facebook  Twitter  Soundcloud
---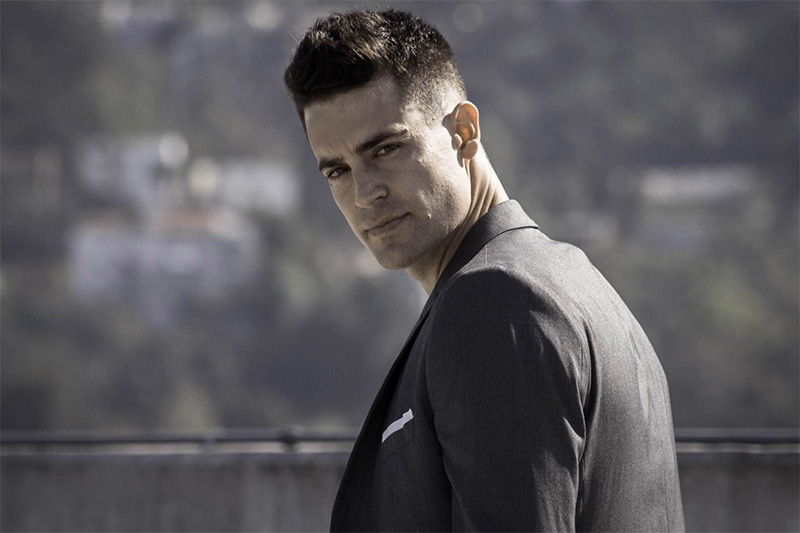 CONN RANEY
Conn Raney is a recording artist born in Modesto, California. When Conn was in the 2nd grade his family moved from Modesto, California to Portland Oregon, so that Connor's dad could attend Multnomah Bible College. It was also in Portland, Oregon that Connor heard his first Rap song - 'Gangsta's Paradise' by legendary rapper Coolio. Once hearing this song, it completely changed his perspective on music and life. He eventually began writing and performing songs at his school! However, those close to Conn never viewed music as a legitimate career choice. Instead, he was always pushed to play sports and go to college, but never to continue creating music and pursue a career.
He earned the title of NCAA All American Kicker for Division 3 after his senior year at California Lutheran University and found himself trying out for professional teams ranging from Arena Football to the NFL - all the while creating music purely out of passion. During this time, some soul searching happened and Conn made some interesting and controversial decisions. He was offered a contract to play football for the San Jose Sabercats of Arena Football...and guess what...he turned it down. He had made the decision that he was not going to let anyone else's opinion of his career path influence him any longer. His focus was now on building a career in music. Since then he has been fortunate enough to write and produce theme songs for several high school football teams and one professional soccer team (Chivas USA) – all of which was achieved while maintaining a full time job working with kids and families in need. Having grown up struggling financially and being raised with a strong moral background he has always had a passion for helping those less fortunate and he plans on continuing doing so through his music. Stay in touch with Conn and join him on his journey to leave a mark on the world!