Rock is far from dead and we're here to prove it with this thunderous Hunnypot Live! Don Robertson co-hosted the night with us and brought some hard, grungy, rock n roll bands to be interviewed and perform.


7/25/22, Podcast Audio (AVAILABLE NOW)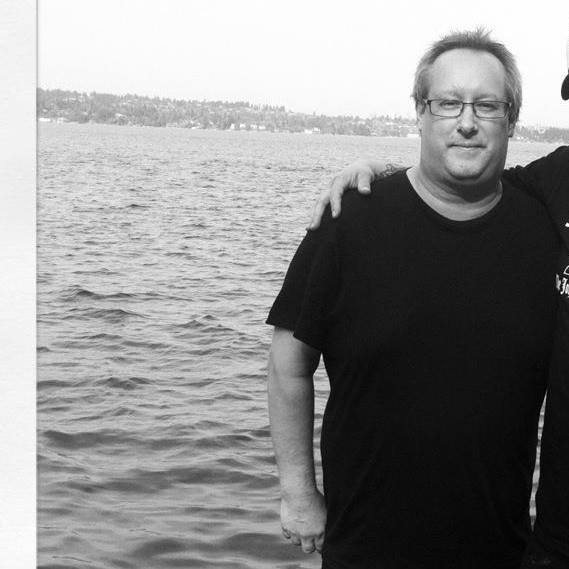 DON ROBERTSON
Don Robertson began his career in Seattle as a show promoter turned artist manager. Over the years he has managed several artists on major and independent labels and spent time as President of Century Media/Another Century Records and SVP A&R at RED Music with a focus on Alternative, Rock and Metal.
---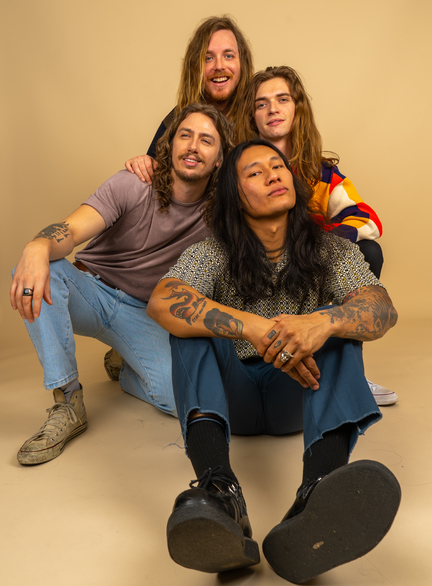 WAVY TREES 
Wavy Trees is: Zack "Moondog" Smith (Lead Vocals/Guitar/ Piano), Jason Espirito (Guitar), Brian Duke: (Bass/Guitar) and Jack Gallner (Drums)
If Wayne's World and Bill & Ted's Excellent adventure collided in an alternate reality House party, Los Angeles based Wavy Trees would be the band playing in the back yard.  The cosmic bartender at this gathering would be mixing swaggering hard rock riffs with the attitude and energy of garage-punk, dumping it into a shaker and pouring out a potent cocktail of we-could-give-a-fuck fun.  With the release of debut track "I Wanna Go Out" they are declaring themselves to the world with the perfect anthem for the pent-up frustration that so many are feeling after being in pandemic lockdown for more than a year.  
According to the band's Zack "Moondog" Smith (Lead Vocals/Guitar/ Piano): "We all met by complete fate! I met Brian (Duke – Bass) at a house party in North Hollywood & immediately asked myself "Why am I not in a band with this guy?" But it turned out Brian was already in a band with Jason (Espirito – Guitar) so the timing was off. Fast forward a year or so later I met Jack (Gallner – Drums) at El Tejano restaurant in NOHO & we hit it off talking about all the music we were jamming to at the time & ended up writing songs in his bedroom within the first couple weeks of meeting. From the moment I met Jack I knew we were meant to be in a band together as well, it was fate!"
He continues" as we started our initial recording sessions in June of 2019 at NRG Studios, we had a bass player flake on us & I immediately thought of Brian. He was in a life insurance meeting at a Starbucks but bailed to come join us for the session & killed it!  After that 1st session he told me that Jason would be perfect for the project on guitar…   I was secretly hoping that would come up because Brian & Jay are a dynamic duo that were born to play together. A week later we went to a rehearsal space on my birthday & that was the day the Wavy Trees was officially "born" as a band.
The band is produced by the legendary Jay Baumgardner (Seether, Bush, Papa Roach, Lacuna Coil, Otherwise)
Wavy Trees are recording new material now with Baumgardner, with more singles and an EP to be released later this year.
Website  Facebook  Instagram  Twitter  Youtube Channel
---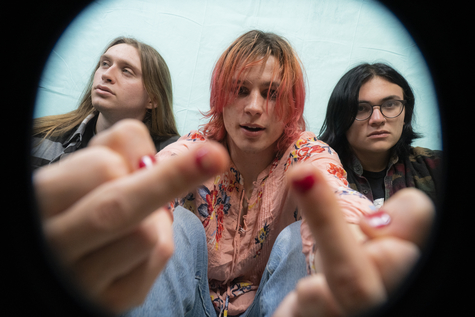 SUN PUDDLE
Sun Puddle is a rock trio from Seattle, Washington that have a penchant for writing angry, compelling songs about society's outsiders and a flair for catchy pop akin to the Beatles.
Leaning heavily on early Nirvana, Melvins, and Sonic Youth, the band plays urgent, intense music sparked by introspective, sometime caustic, lyrics. Sun Puddle's uniqueness lies in their hook-laden songs that transcend the aggressiveness of their apathetic yet powerful presence. 
Sun Puddle are Trever Rose (singer/guitarist), Leo Quale (bass player), Evan Hartung (drummer)
---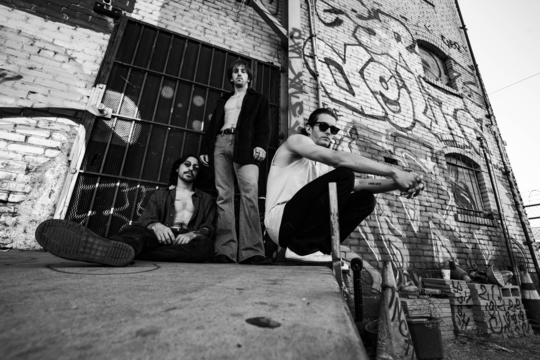 RETURN TO DUST
Return To Dust is barebones rock that is youthfully charged. The band tackles the struggles of growing up; feeling out of place, ostracized, struggling with societal pressures and anxieties. The band members' individual traumatic history has become the main themes of their lyrical content.
Amidst all the sadness, and the bad which always shines brightest, the silver lining is growth. Friendship, knowledge, and your individual experiences have all led you to this place in life, and no one can define this, or tell you that it is right or wrong.
Lyrically, the band only knows as much as you do, merely putting our shared experiences into impactful, attitude riddled diddies. We hope to inspire people who are just like us, struggling in their journey through life. Your path is clear and totally defined by you each and every day.