We laughed, we cried, we cheered, and ultimately, we were left completely breathless by all the awesomeness that just unfolded before us! What an unforgettable ride as we count down to the 500th show with an incredible line-up for #488! Emmy award-winning composer David Schwartz co-hosted the night, bringing his quirky television-defining scores and songs to the stage. Vincent & Theo, the COVID project from Schwartz and musician Julian Coryell, and the Folk/Americana stylings of Single Girl, Married Girl were unmissable. Hunnypot favorites and rising rock stars Fencer tackled mental health stigma with their dynamic garage opera sound. The night closed with a short and sweet PRIDE-inspired dance party set by NEKEITH. From the exhilarating start to the epic finale, Hunnypot was filled with non-stop musical greatness and FUN, including an endless supply of thrills and chills!
#WhereMusicLoversGoToPlay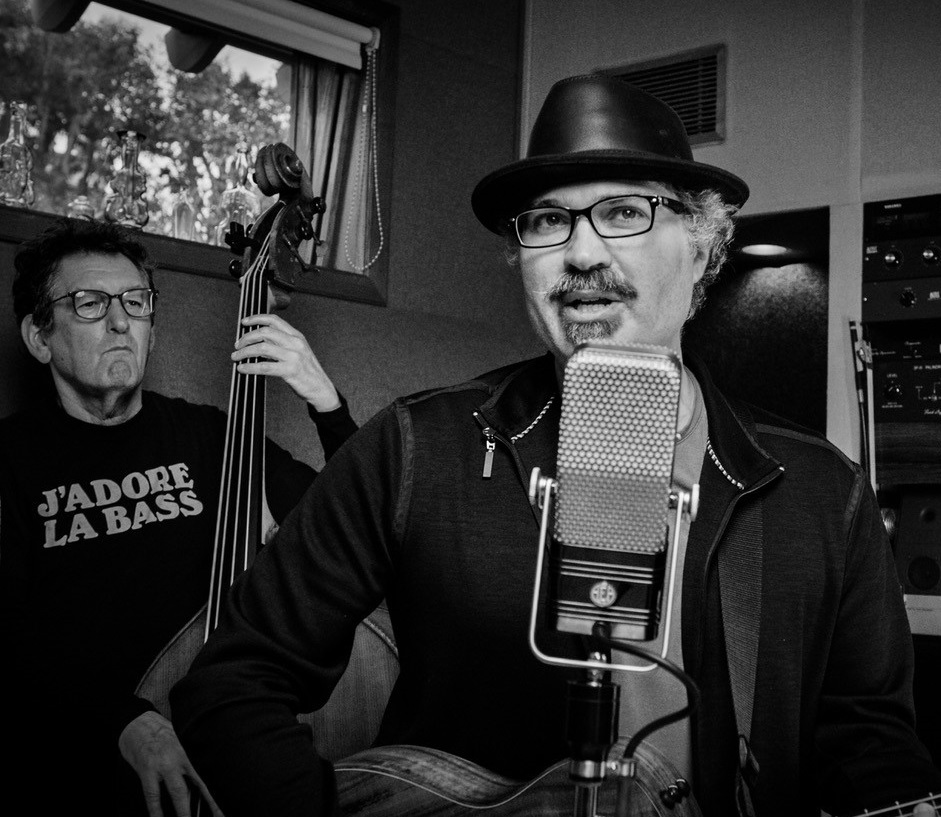 DAVID SCHWARTZ
David Schwartz is an Emmy award-winning composer that has helped define quirky television on both sides of the 21st century. He struck comedy gold with the cult NBC comedy series Arrested Development with regular collaborator Mitchell Hurwitz, where—from the opening strains of his ukulele swing theme song—Schwartz contributed score and songs that were both funny and mock-serious, jumping from genre to genre and providing an essential (and Emmy-nominated) layer to the show's eccentric charm.
Recently, David was tapped by Amy Poehler to compose the music for her documentary directorial debut, the Amazon feature, Lucy and Desi from which a lush, cinematic score was inspired and secured him an Emmy Award for Outstanding Music Composition for a Documentary. Schwartz also composed music for the NBC series, Rutherford Falls, starring Jesse Leigh and Ed Helms, now in its second season, the hit NBC comedy, The Good Place starring Kristen Bell and Ted Danson, the final season of the prestigious HBO series VEEP, starring Julia Louis Dreyfuss, and the Fox drama series, Almost Family, starring Brittany Snow.
After returning for the resurrected fourth season of Arrested Development on Netflix, David joined forces with Pam Brady & Hurwitz on the second season of the Netflix original series, Lady Dynamite, starring Maria Bamford and Better Late Than Never starring George Foreman and William Shatner. Schwartz's dusty, fiddled main title theme song for the lauded HBO drama Deadwood invited audiences into the criminal world of the old west every week, and was recognized with an Emmy nomination.
Previously, his chameleonic music for the beloved, Emmy-winning CBS series Northern Exposure set the peculiar tone of the show for all six seasons, as both underscore and songs emitting from the on-screen jukebox. His theme song for the show was nominated for a Grammy. His film work includes Alex Gibney's Sundance hit Gonzo: The Life & Work of Dr. Hunter S. Thompson. In addition to these iconic works, Schwartz has lent his unique voice to everything from Reaper to Benched to the Lennon-McCartney themed VH1 movie, Two of Us. His theme song for the CBS horror series Wolf Lake was nominated for an Emmy, and he was a composer for the comedy feature, Standing Up Falling Down starring Billy Crystal and Ben Schwartz.
Schwartz, who grew up in NY, has been playing music across genres for most of his life. He studied at the School of Visual Arts (NY), and Berklee College of Music, and during college he played bass in a wide variety of Orchestras, ensembles, and bands. He quickly began engineering and producing music—and his quirky, multi-instrumental, and song-oriented background prepared him perfectly for his first big composing assignment Northern Exposure. "When I'm composing for comedies, I never think, 'Oh boy, 'let's make this funny music,'" explains Schwartz. "But I always try and make things fun." He is just as excited about music now, as he was when he started playing in bands. He adds, "I come from a family of visual artists and when I discovered film/tv composing, it immediately felt like the right fit, where I could combine music with visual storytelling. I like to get inside the filmmaker's head and figure out how to best support the emotions of the story with music."
---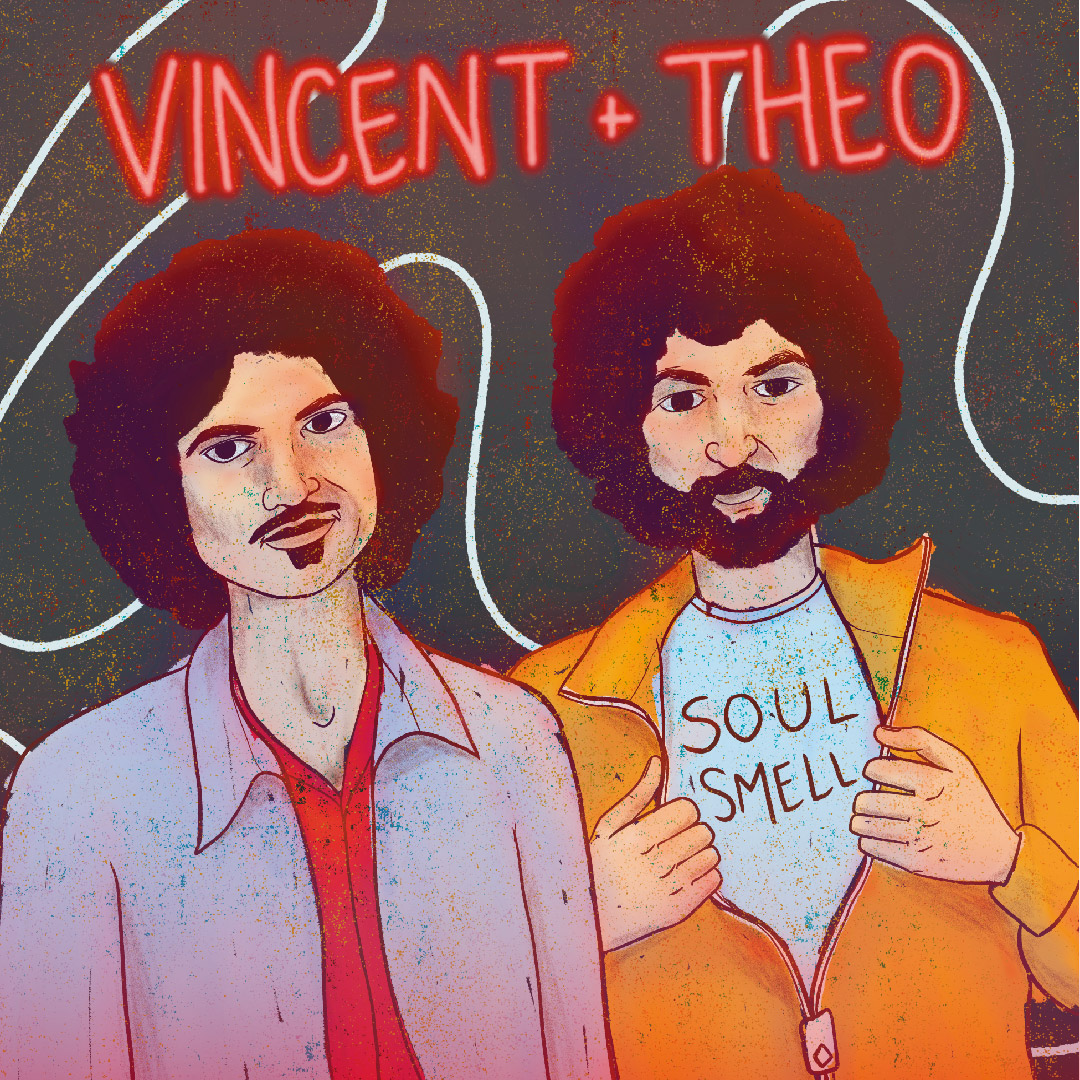 VINCENT & THEO
Vincent & Theo, the exciting collaboration between top television composer David Schwartz and singer/songwriter and noted guitar slinger Julian Coryell will released their first single and video, "Soul Smell" on all platforms.
"Soul Smell," asks a rarely thought of question – what does your soul smell like? The single inspired video director Ian Schwartz to create a unique AI-assisted video of monkeys at a bar, in space, and in a cyberpunk landscape to accompany the song. The video can be seen here.
"Soul Smell" is the title track for the Soul Smell album set for release on June 2. This unique project resulted from a COVID file-sharing collaboration between these two Los Angeles musical fixtures, Emmy-winning TV composer David Schwartz and singer/songwriter and session/touring guitarist Julian Coryell (Alanis Morissette, Demi Lovato) recording as Vincent & Theo.
As Julian was the main lyricist on the project, he notes that his inspiration for "Soul Smell" was, "What does your soul smell like, is an existential way of asking, how are you doing? This is a recurring theme throughout the album, examining life's perennial queries from a quirkier perspective."
Unlike the instrumental and guitar-oriented work they are known for, Soul Smell is a jazzy alt-rap affair that recalls both the spoken word and lyrical grunge of the 90s – Soul Coughing, 311, Cake, but sans guitar, along with a healthy dose of William Burroughs, Tom Waits, and Leonard Cohen's world-weary slices of life. 
In just a few short months, they had 11 songs which they filled out with some of their favorite musicians: noted film and television singer/songwriter Lucy Schwartz (vocals, vocal arrangements), keyboard legend Larry Goldings (piano, synths), Death Cab for Cutie's Zac Rae (keyboards, synths), and popular LA session drummer Jake Reed (drums, percussion).
---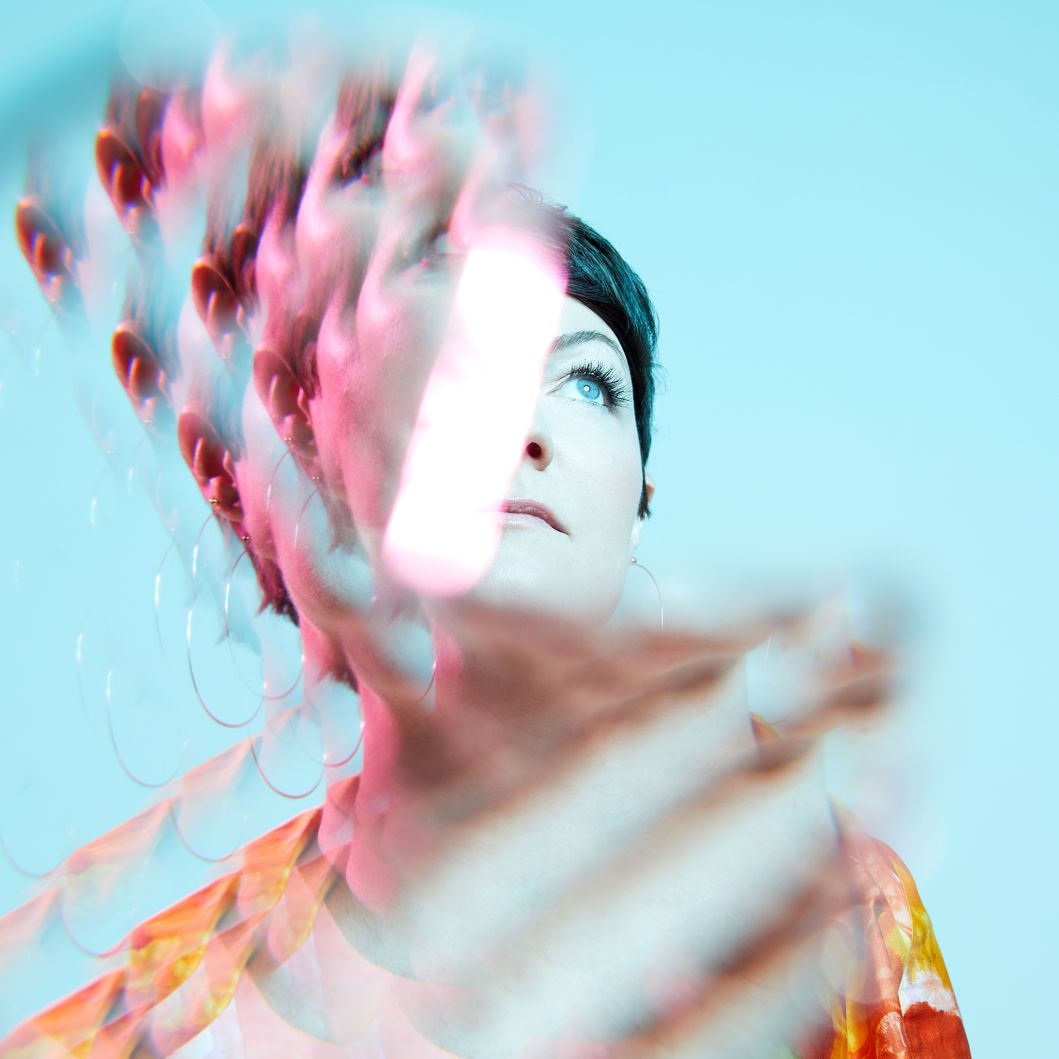 SINGLE GIRL, MARRIED GIRL
L.A.-based pop/folk/Americana outfit Single Girl, Married Girl writes songs that are simultaneously beautiful and devastating with poetic, perceptive lyrics that astutely capture what it means to be human.
Steeped in a folk songwriting tradition that harkens back to Pete Seeger and Joan Baez mixed with modern songwriting elements in the style of Jenny Lewis and Brandi Carlile, Single Girl, Married Girl fearlessly tackles issues ranging from loss and drug addiction to insecurity and depression.
Their new album, Three Generations of Leaving, chronicles the trials and traumas of three generations of women from the same family - the matriarch, one of her daughters, and her estranged granddaughter. Upon release of Three Generations of Leaving in 2021, they received praise from No Depression, The Bluegrass Situation, American Songwriter and The New York Times...including a write up from Jon Pareles.
Recorded primarily in New York at Rift Studios with Grammy-nominated engineer Tom Gardner, who also serves as producer, the album features lush instrumentation, catchy melodies and sweeping musical arrangements that bring the songs' poignant lyrics to life. Pierre de Reeder of Rilo Kiley tracked the main vocals and some of the instrumentation at his Los Angeles studio, 64 Sound, where renowned harpist Mary Lattimore contributed to the song "Scared to Move."
Single Girl, Married Girl's 2017 album Spark was an auspicious debut, but Chelsey Coy has evolved and come into her own as a songwriter on Three Generations of Leaving. As with many new bands, they struggled to gain notoriety early on, which they documented in the song "Starlight." Ironically, the tune took off and received half-a-million streams on Spotify, breathing new life into their career. 
Named for The Carter Family's song of the same name, Single Girl, Married Girl has been confused for a dating site on occasion for obvious reasons, with people seeking love connections on the band's Facebook page; something the band finds ironic, considering their own pursuit of an audience. 
Three Generations of Leaving also features longtime band members Charlie Rauh on guitar, Oskar Haggdahl on drums, John Gray on upright bass, and Shannon Soderlund on backing vocals, with guests Thad DeBrock on pedal steel and baritone guitar, Mary Lattimore on harp, Philip Kronengold on piano/organ, Burt Levine on banjo, Callie Galvez on cello, and Haruka Horii on violin.
---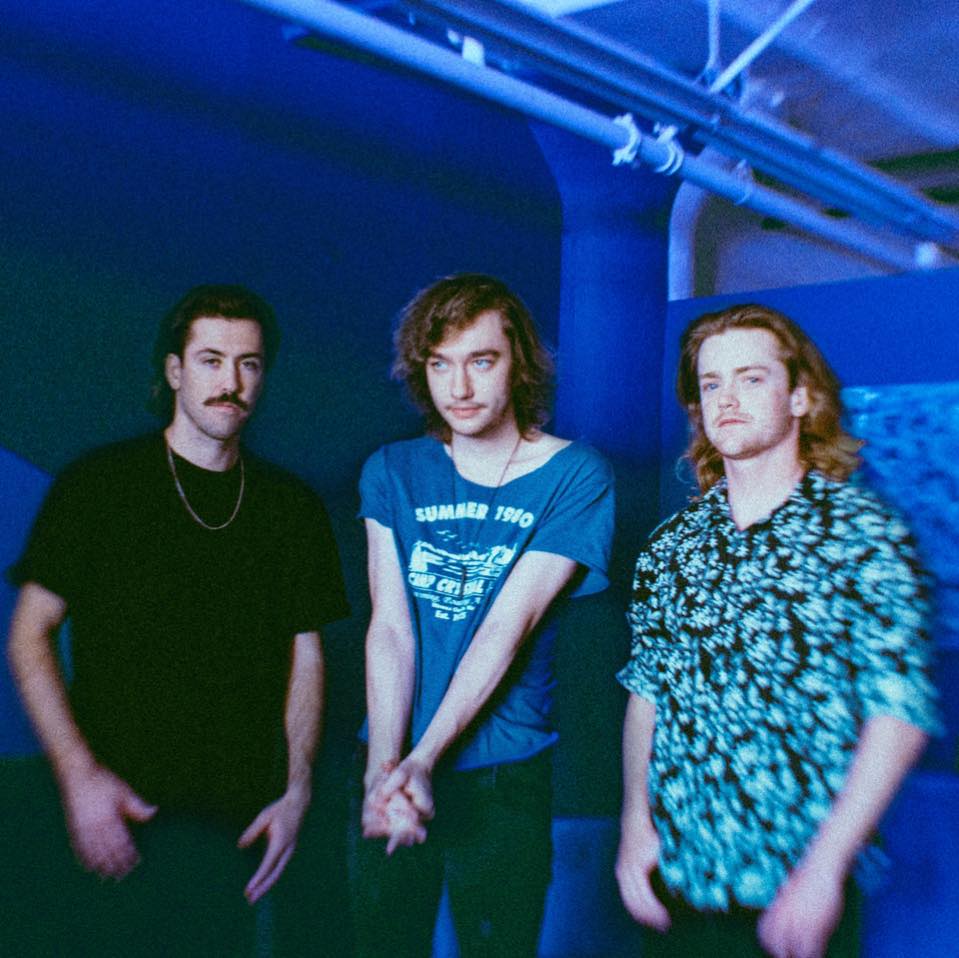 FENCER
Fencer, the self-defined garage opera band, is leading a new era of rock music with their own undeniably, dynamic sound. The Los Angeles-based trio consists of vocalist and guitarist Field Cate, bassist Scott Sauve, and drummer Cameron Sauve. Only two years after their inception, they became fan-favorite openers for notable acts such as Badflower, The Wrecks, and Dead Poet Society.
Tackling the stigma surrounding mental health and its struggles, Field's emotive and frenetic vulnerability resonates with listeners to further solidify the band's electric presence. The trio have racked up an impressive 2 million listens across all streaming platforms, despite having not even released their debut album. Field's synesthesia (seeing music in color), Scott's vigorous bass-lines, and Cameron's expertise in self-producing flow together to create an eccentric style that is certain to become rock's newest novelty.
---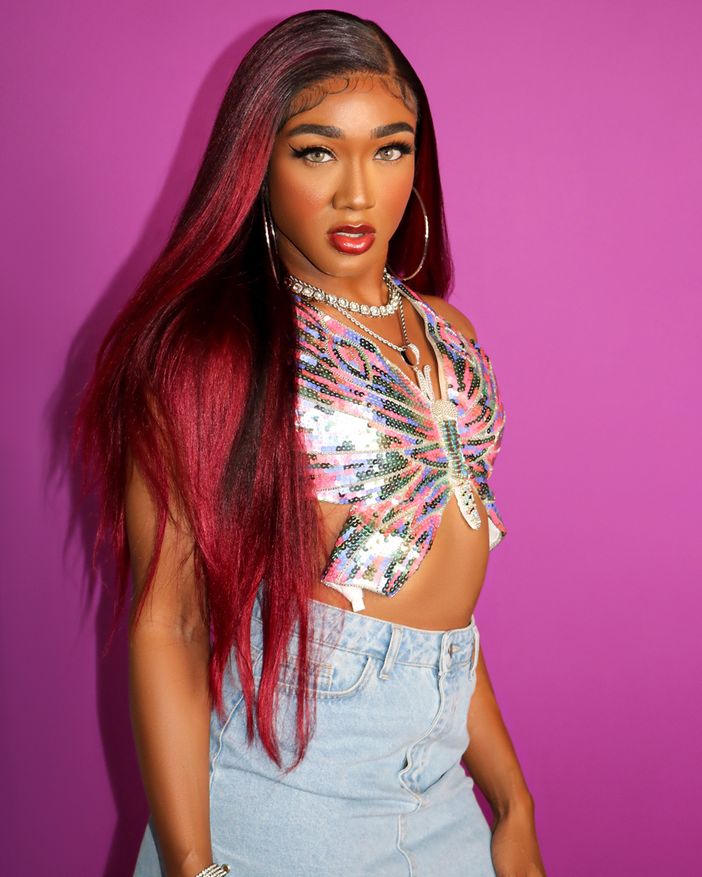 NEKEITH
Nekeith is an American hip hop recording artist, songwriter, dancer and actor. She has performed on BET Freestyle Friday and was crowned as one of the top 10 finalists and was chosen to be part of the Lee Daniels Entertainment the Creative Workshop. Nekeith has performed in multiple venues to broaden her artistry and recently released her new album titled GLOW which is available now on all digital platforms! With over 250k Views and stream downloads, Nekeith is just getting started on her legacy! 
Website  Instagram  Youtube  Twitter  Facebook  Apple Music