JUNETEENTH JUBILEE "A CELEBRATION OF BLACK EXCELLENCE IN MUSIC"
A very special podcast/concert event was held on June 19th, 2023, by Hunnypot Live to celebrate Juneteenth - a holiday honoring the emancipation of enslaved African Americans in the United States. The event was co-hosted by industry professionals Yvette Metoyer & Emoni Matthews and showcased a lineup of talented Black musicians and artists, displaying their exceptional skills and creativity.
#WhereMusicLoversGoToPlay 
YVETTE METOYER (MUSIC SUPERVISOR)
An LA native, Yvette Metoyer started her career in the film & TV music  industry as an assistant and later a music coordinator on a number of  critical darlings, including the Emmy-award winning AMC series,  "Breaking Bad", as well as the equally compelling follow-up, "Better  Call Saul", and zombie apocalypse ratings juggernaut, "The Walking  Dead". In July 2020, Yvette decided to take the reins and founded music  supervision company, Sounds In Color, which focuses on music  supervision for film and television projects and also includes ad and  promo production as well. 
Some of her recent work can be seen in the third season of the smash hit  Amazon original series, "The Boys" and the forthcoming buzzing  spinoff series, "Gen V"; the fantastic futuristic Netflix animated series,  "My Dad The Bounty Hunter"; the Fox Television crime drama series,  "The Cleaning Lady", and the forthcoming animated film, Jodie - an  exciting nod to the nostalgic MTV series, "Daria". 
As a compliment to her career, Yvette has also focused on community  support and volunteering. She is a chair member of the Guild of Music  Supervisors Education Committee, which produces an annual  conference centered on educating the film & TV industry about the field  of music supervision and beyond.
---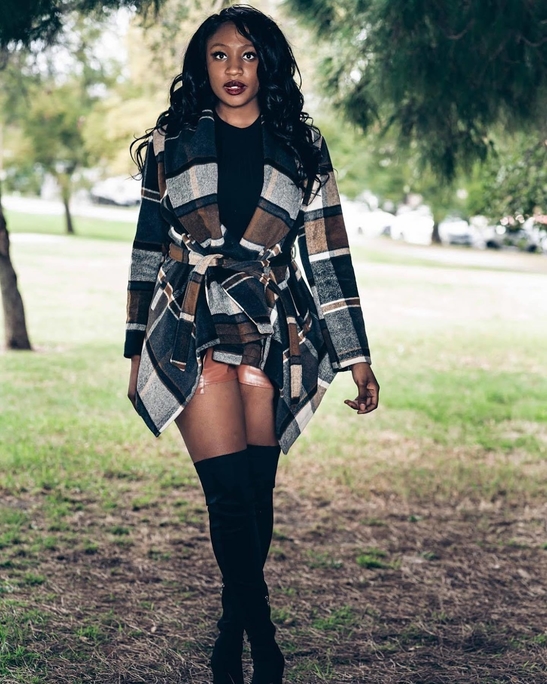 EMONI MATTHEWS (BLAZE UNLTD. CO-HOST)
Bringing with her a distinguished reputation in the music industry, Emoni Matthews serves as the Co-Founder and President of Music Supervision and creative licensing Services.
Always having a passion for music, Emoni accomplished the first major milestone of her career while still in college: she founded Entertainment Alliance" the first record label on a Historically Black College University. The label was completely operated by students. It still operates today serving as a liaison between the campus and industry professionals.
Next, Emoni landed the exclusive opportunity of interning at Paramount Pictures within the music archives department. Her knowledge and experience gained there catapulted her into her next endeavor: working with Grammy award-winning producer/engineer Darryl Swan. Following her graduation from Norfolk State University with a Bachelor of Music Media, Emoni was hired by her previous summer internship provider, Hunnypot Unlimited, as an on-call public relations assistant.
Simultaneously, she also began working as a Music Supervision Associate for Extreme Music. From there she ventured to Rostrum Records to spearhead the creation of their new one-stop shop catalog, DRIP Library. Following Rostrum Records Emoni served as Head of Music Supervision and Creative Licensing for House Music Group.
Emoni is living proof that it is important to aim high and never accept no as a final answer. She has the experience, talent, and ear for music that has translated into her fearlessness and determination to succeed and help others succeed along the way. 
---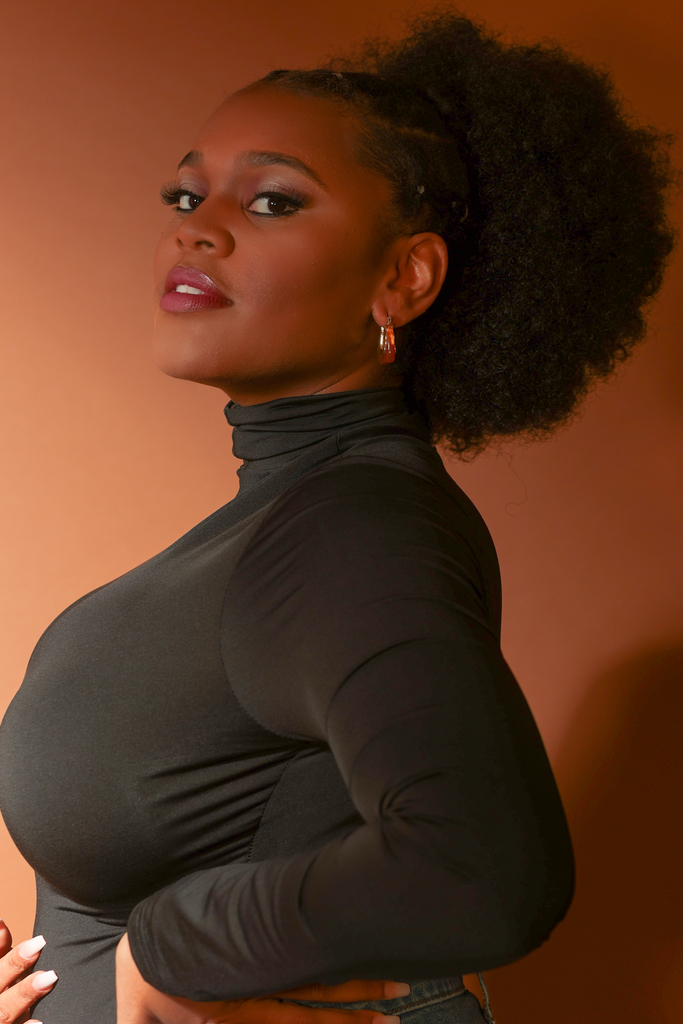 KYAIRA
Kyaira is a 28-year-old soul singer/songwriter currently based in Washington, D.C. Her unique powerhouse vocals and soothing undertones are similar to the likes of Lauryn Hill, Jill Scott, and Ari Lennox. Her voice is the warm hug you never knew you needed. Since arriving to the DC music scene in 2012, Kyaira has performed with her band in local District venues such as City Winery, Union Stage, Eaton Hotel, and Songbyrd. 
Kyaira has also released four singles, appeared on various projects for other local artists, and is currently working on her first E.P to be released in 2023. On the stage, Kyaira has opened up for artists such as Jade Novah, Candiace Dillard-Bassett, Nim, and  DuPont Brass. While still relatively new in her artist career, one thing is for sure: Kyaira's voice is her superpower and she is only going up from here.
INSTAGRAM  FACEBOOK  TIKTOK  SPOTIFY  APPLE MUSIC 
---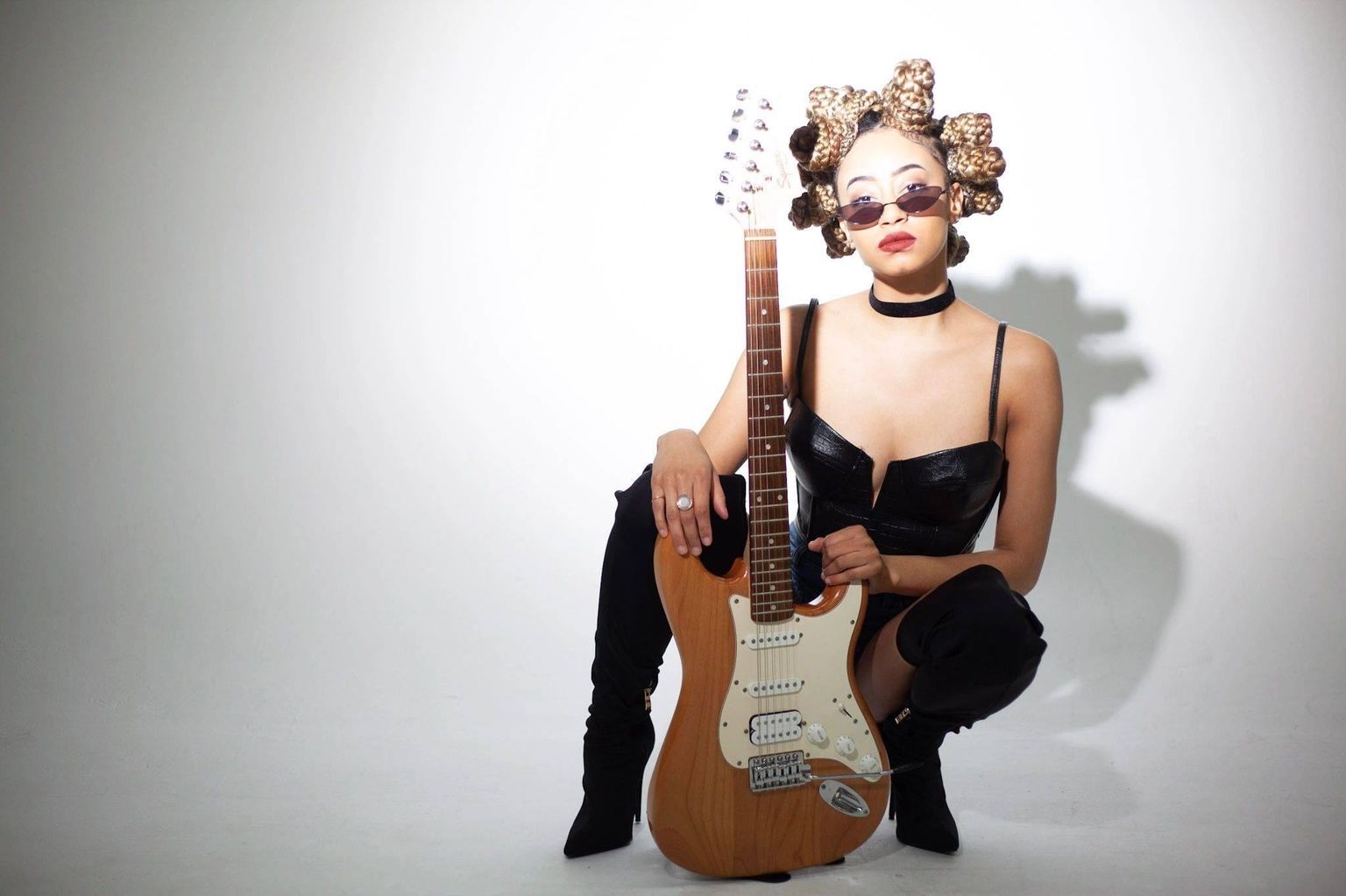 GABRIELLE HIGHTS
Gabrielle Hights is an American singer, songwriter, musician, and record producer. Born in Killeen, Texas and raised in Augusta, Georgia, her southern upbringing and classical music background greatly influence her sound and musical tastes today. Gabrielle has worked with artists such as Mya, Kevin Ross, Trey McLaughlin, and many more. 
Currently based in the DC Metropolitan area, Gabrielle's evolution as an artist has been heavily influenced by the DC music scene. With every performance, she is able to command and captivate an audience with her strong voice and engaging personality. Gabrielle believes in originality with every musical piece and often pulls from her choral background when composing and arranging. Her wide vocal range allows her to be fluid across genres as she is able to easily flow from a classical piece, to gospel, rhythm and blues, rock, and any other style of music that comes to mind.
INSTAGRAM  WEBSITE  TIKTOK  FACEBOOK  SPOTIFY  
---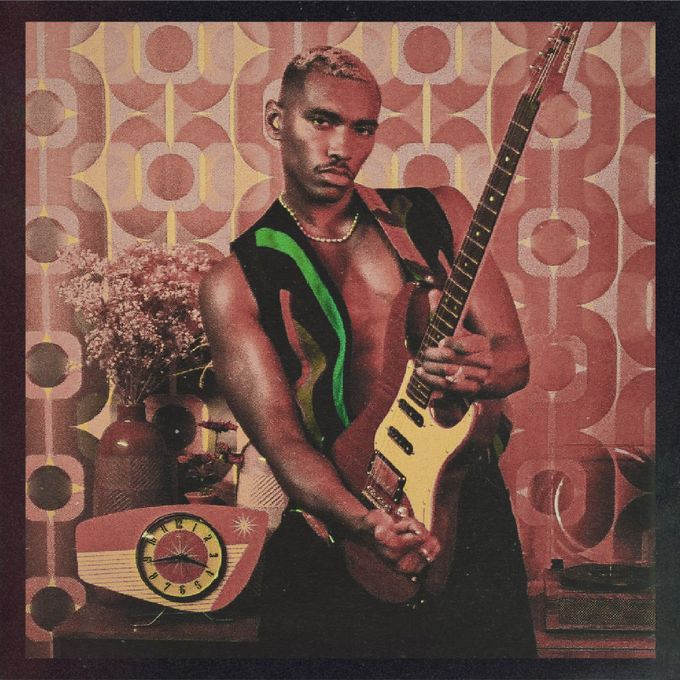 JORDAN HAWKINS
Jordan Hawkins, R&B's rockstar, didn't just appear overnight. His stunning sound has come together through years of passion and work, fusing together so many influences, inspirations, and collaborators. Born in Greensboro, North Carolina and raised in the church choir, he is following in the spirit of true performers, Prince, Jimi Hendrix, John Mayer, artists who took the guitar and brought their magic to life. Hawkins might have come to Southern California for school, but LA quickly became the perfect place to harvest a growing passion for music. He followed that passion, and now at just 26 years old, he has found  his community and found his sound. 
"Trying to find love in LA let alone anywhere in the world is never straightforward. 4Play details the evolution of a relationship fueled by sex, lust, and passion. Starting at a party and ending with the question 'What are we?' 4Play encapsulates stories from my life that I'm sure others will be able to relate to."
With this narrative in mind, 4Play is Jordan's sophomore EP. Spanning nine tracks, the project has features from Phabo and Reggie Becton and production from close collaborators including Mike Hector, Bizness Boi, Blake Straus, Aja Grant, and the production collective of which Jordan is a part, NAIVE.
TIKTOK  INSTAGRAM  TWITTER  SPOTIFY  
---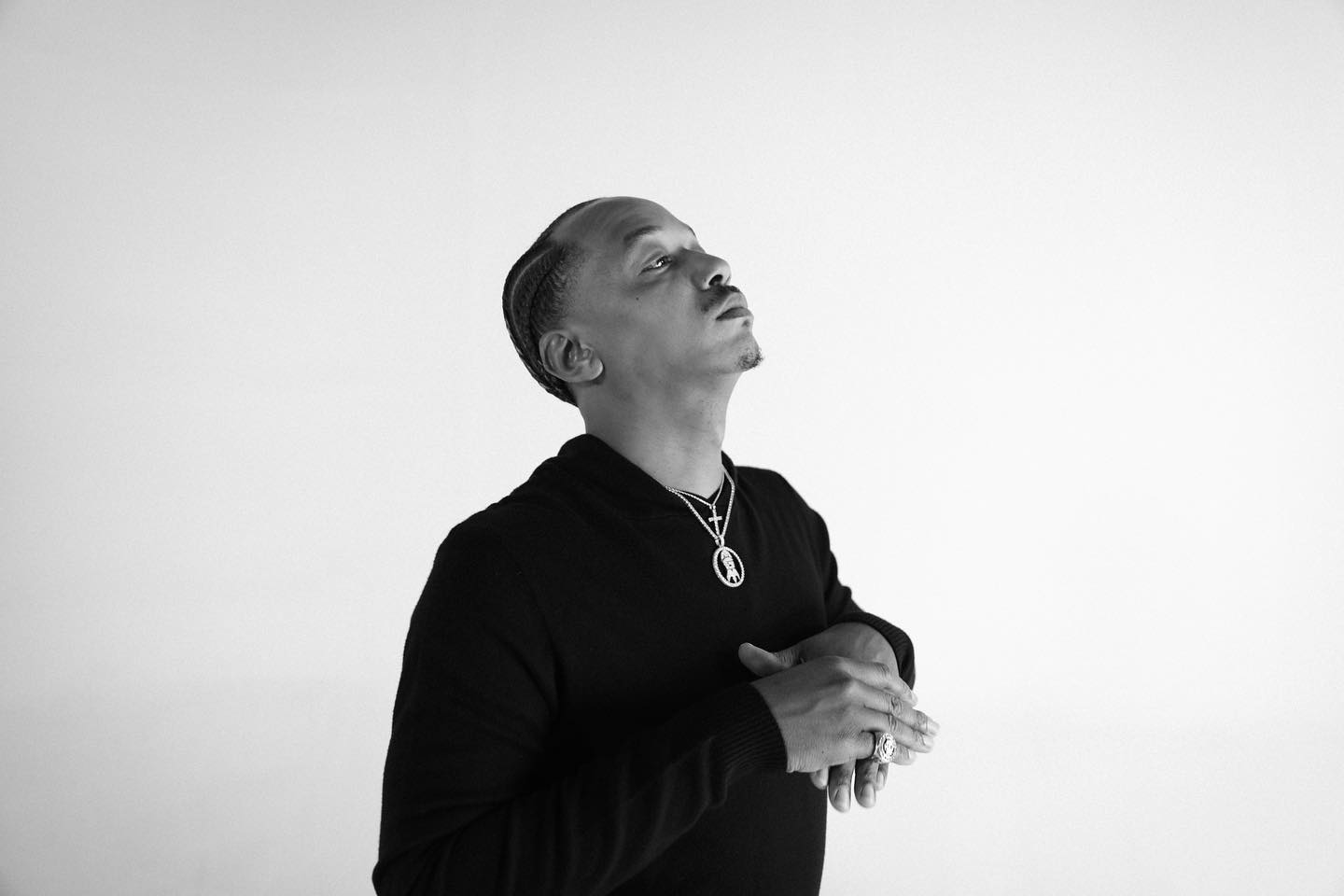 MyGuyMars
Hailing from Los Angeles, CA, MyGuyMars (b. Lamar Edwards) is a multifaceted recording artist, best known for his production, songwriting and for his work as a solo musician. Born to musical parents, with his mother (Tracie Edwards) a singer and his father (Clifton Edwards Jr.) a minister, songwriter and artist, MyGuyMars grew up with the sounds of gospel, soul and R&B happily filling his family's household. This inspired him to explore his own talents from a young age, even playing organ each week in his grandfather's church.
In 2006, after co-founding 1500 or Nothin' – a band-turned-collective – MyGuyMars found himself working with the likes of hip-hop veterans such as Snoop Dogg, T.I. and Bobby Valentino. From working on the theme music for T.I.'s VH1 show, Family Hustle, to recording his own solo material, MyGuyMars has established himself as one of music's most trustworthy and go-to collaborators, often celebrated for his professionalism and humble nature.
He has since gone on to lend his production and songwriting expertise to the likes of a star-studded client list, including his mentors, T.I. and Snoop Dogg, as well as some of contemporary music's most talented and successful acts, including Chris Brown, Usher, Don Toliver, Saweetie, Mary J. Blige, Kehlani, R. Kelly, Drake, Faith Evans, Bow Wow, Tyga, Busta Rhymes, Bobby Valentino, The Game, Jay-Z, Lupe Fiasco, Master P, Jennifer Hudson, Marsha Ambrosius, Mya, Nelly, Wiz Khalifa, YG, 2 Chainz, Ty Dolla Sign, Nipsey Hussle, Mac Miller and more. 
INSTAGRAM  SPOTIFY  TWITTER  LINKS
---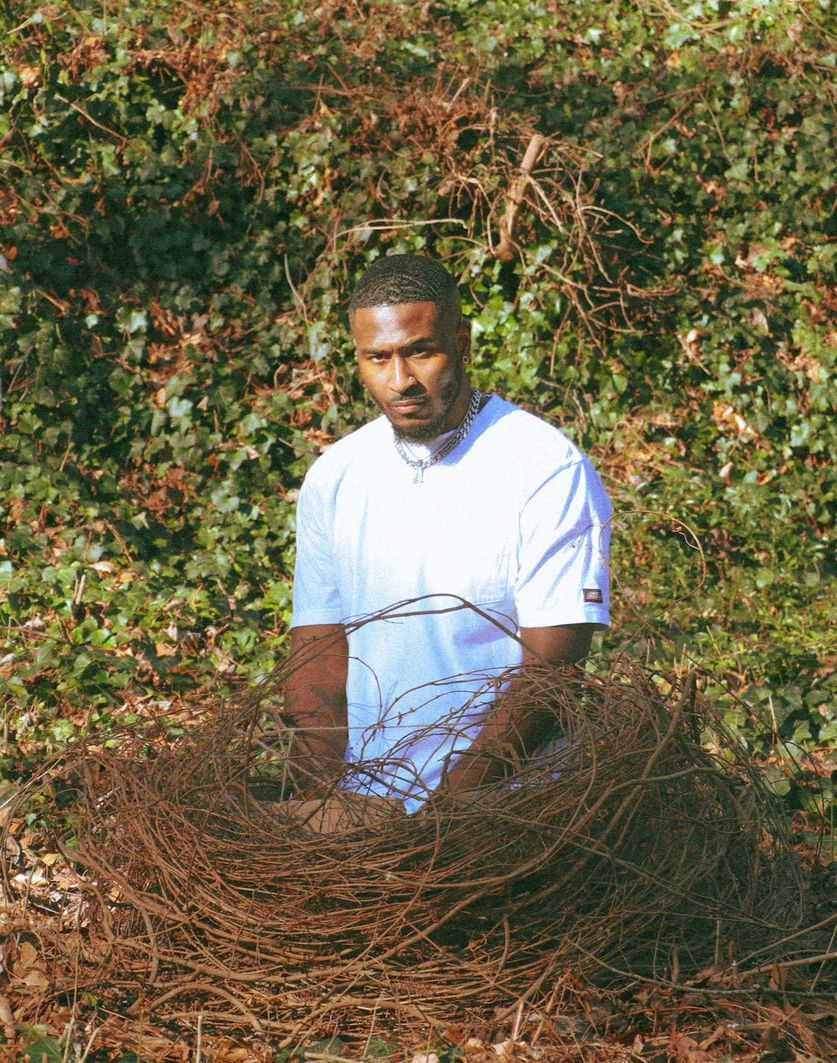 BEN REILLY
The name Ben Reilly stands for two things. As an avid comic book collector, Ben Reilly wanted to pay homage to his favorite superhero Spider-Man, specifically the clone of Peter Parker's Spidey in the comic book storyline in the Marvel Universe. It also means embracing who you really are. "Ben in itself is supposed to stand for 'Be. Nahree,'" the Atlanta by way of Brooklyn artist says. "It's supposed to represent me embracing myself from within."
In 2021, the Abstract Media member made his solo debut with Freelance which featured the viral song "Maytag" Ben raps with hungry urgency like someone who knows their time is coming. He switches between rapping and delivering diary-like entries on themes of self-doubt, perseverance, and loyalty as he plays with different flows while distorting his voice. 
"The music will speak for itself, especially in instances where my life is changing now," he says. "I've been putting in the work and now it is starting to be seen. A lot of people are starting to recognize it." 
---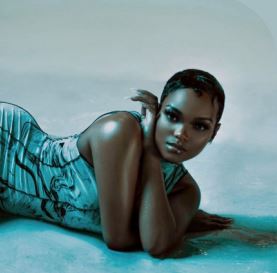 C. CYMONE
With a foundation deeply rooted in the Baptist Church, Cymone stuck to her roots by singing background for Motown's Gospel artists, Gene Moore, Chante' Moore, Mya, Michelle Williams of Destiny's Child, and countless others. She has decided to venture into the R&B and Pop space and currently supports Grammy-nominated artist Ella Mai on tour.
C. Cymone sums up her philosophy in life with one quote, "Make your passion your paycheck," and she is working everyday to do just that. She intends to bring a renewed sense of artistry to the music industry and aspires to be one of the most sought- after entertainers, vocalist, songwriters, and vocal producers. She is gearing up to release her debut EP, VII YRS LTR produced by Grammy Nominated, 5x Billboard charting producer DLo.
INSTAGRAM  APPLE MUSIC  SPOTIFY  YOUTUBE
---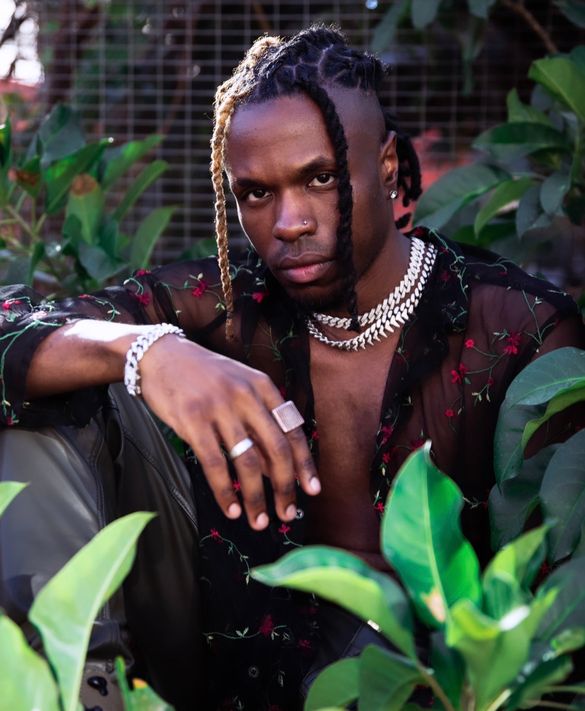 TK
Pop-fusion artist TK's unique life journey is reflected in his music as he masterfully blends R&B, alternative and rock sounds, influenced by the African rhythmic undertones of his heritage. Providence-born, Nigerian-bred, London-raised, DMV-hardened, and LA-based, TK takes listeners on an unparalleled journey of genre-bending music through vivid soundscapes and brilliant storytelling. 
An innovator and disruptor in the web3 space, TK has been featured on top NFT platforms such as Sound.xyz, OpenSea, Zora and Catalog, selling out multiple NFT collections related to his music. Most recently, he ranked as the third all-time trending artist based on primary sales on Sound.xyz for his audio-visual NFT collection Eternal Garden, raising $50,000 of revenue in one week and receiving recognition from Billboard for his accomplishments. 
With years of experience as a singer-songwriter, multi-instrumentalist and producer, TK's work with the world's biggest musicians like Rihanna, The Weeknd, Usher, and Jaden & Willow Smith has shaped him into one of the most prolific artists of this generation.  
Instagram  Twitter  TikTok  LinkedIn  YouTube  Spotify  Apple Music