Hunnypot's 321st edition of the radio show was one party after another and it all started with Hot Tub Johnnie's eclectic set. Starting out smooth with Topher Mohr and quickly getting everyone's toe tapping with artists like Alessia Cara, Meek Mill, Big Sean, PHASES, Jill Scott, LA Priest, Bully, Big Sugar, Sirens of Lesbos, and many others. This was just the warm-up of what the night had to offer. During the set he spoke to Survival Guide and Sleep Machine about their individual journeys pursuing what they love.
Well-known producer Warren Huart joined this episode of the Hunnypot Radio Show and discussed how music influenced his younger years and the music he was worked on.  Having produced artists of many genres and social statuses, his insight was knowledgeable and intriguing. Coming from a rock n roll background, he started off his set with the first Queen song he had ever listened to, "Bohemian Rhapsody". Playing music from The Damned, John Lennon, Neil Young, Supertramp, The Undertones and a few others set the tone for the night.
There were a few words that came to mind last night when this beautiful girl with a flower crown walked onto stage and it was 'this will probably be very calming music', but how wrong we were. The only word anyone could think of to describe Madlyn was fierce. Having influences like Whitney Houston, Ella and Ella Fitzgerald, you could hear how strongly passionate she was about her music. We couldn't have asked for a better opener for our live portion.
While CloudTalk was setting up, we were able to speak to Mansions on the Moon about their musical adventure since they got together a few years ago. Afterwards CloudTalk started the dance party with their mix of influences ranging from Maroon 5 to Coldplay to Temper Trap. These four guys were energetic and got the crowd moving. We can't wait to see where they will end up!
Mansion on the Moon afterwards continued the dance party with their pop/electronic/indie rock sound. No one was standing still at this point in the night. They performed some of their hits including "Somewhere Else Tonight", "Don't Tell", and "Where You Are". They were radiating with energy and enjoyment, and the crowd couldn't get enough of it.
Moving further towards the edgier side of things, Sleep Machine reminded us how it felt to feel bad but in all the good ways. Alisha Zalkin was a total knockout with her powerhouse vocals and Dan Kalisher shredding on the guitar right next to her was a sight and sound not to be missed. They performed "Wild For You" which was their first song they had ever written together.
To close out the show, Survival Guide drove to Los Angeles to give her fans a performance to remember. Emily Whitehurst, Survival Guide herself, was captivating with all the multitasking she did on stage. Her voice was bold and beautiful and her instrumentation was nothing short of flawless. She was the perfect ending to a night full of dancing, excitement, and live music.
 The 321st Hunnypot Radio Show was a huge success and it couldn't be done without its phenomenal performances and the audience! Come out every other Monday and join us at The Mint and find out what you're missing!  07/27/2015
Artist info...

WARREN HUART (SPITFIRE MUSIC DJ SET)
Warren Huart is an English music producer/songwriter and multi instrumentalist based in Los Angeles. He has played a fundamental part in the creation of many platinum selling and billboard soaring albums, as well as the development of many of today's most successful artists' careers. He also has the Produce Like A Pro video series, which offers recording tutorials to beginners as well as Spitfire Music, a one-stop music house focusing on licensing music for film and tv.
Warren is known for his hard work ethic, positive attitude and respect for the artist's vision. Many of his long term relationships have turned into close friendships. With over 20 years of experience in the ever expanding music industry (record production, engineering, mixing and songwriting), as well his extensive knowledge of both modern and vintage musical equipment and instruments, Warren manages to create the most diverse sound around.
http://www.warrenhuart.com  https://www.facebook.com/warrenhuartproducer  https://twitter.com/warrenhuart
---

MADLYN
Singer, songwriter, flower crown creator, maker of madness & pianist based in Los Angeles. MadLyn's been a music lover since she was a little girl, inspired by great vocalists such as Barbara Streisand, Whitney Houston & Ella Fitzgerald, and songwriters such as The Beatles, Billy Joel, & Carole King. "When I was just thirteen years old, my mom passed away from breast cancer and my whole world was turned upside down. It took me a while, but I later made the choice to honor her by taking on her name "MadLyn" as my own."

In 2010, the song "Suddenly" was featured in the indie film "Elena Undone," a movie MadLyn also played a supporting character in. She's written songs for artists such as European pop star Suzanna Lubrano, recorded title tracks for films like the indie movie "Wheels," appeared on Jimmy Kimmel Live! singing background vocals for bands like Youngblood Hawke, and recording vocals for bands, most recently for latest Thirty Seconds to Mars album, "LOVE LUST FAITH + DREAMS."
http://www.madlynmusic.com  https://www.facebook.com/madlynmusic  https://twitter.com/madlynmusic
---
 
CLOUDTALK
WHO - CloudTalk is a four member alternative pop-rock band from Northern Los Angeles, who have begun to get some notice on the local scene (105,000+ followers on Vine and counting). With guitar, bass, drums, keyboards, and vocal harmonies, TJ, Gabe, and Jordan are ready to bring their unique chemistry to any size venue.
SOUND - By combining a knack for catchy melodies (think Maroon 5 or One Republic), chasing a big sound quality (think Coldplay, Imagine Dragons, fun.) and infusing a little rock edge (a la Killers, Temper Trap, Neon Trees), you'll get some idea of the recipe for success that CloudTalk is ready to take to the masses. They also draw inspiration from other artists, and it's easy to imagine them touring with bands as diverse as Young The Giant, Bastille, Two Door Cinema Club, Foster The People, New Politics, the Naked and Famous, Walk the Moon, the 1975, Passion Pit and The Neighborhood.
WHAT'S NEXT - Despite wearing their various influences on their sleeve, CloudTalk has a sound that is all its own, thanks in part to TJ's distinct lead vocals and a gift for crafting hooks that stay with you after the final note lingers. With two full album's worth of material they can play gigs of various lengths and are ready to explode onto the music scene in a big way.
http://www.cloudtalkmusic.com  https://www.facebook.com/cloudtalkband  https://twitter.com/cloudtalkmusic
---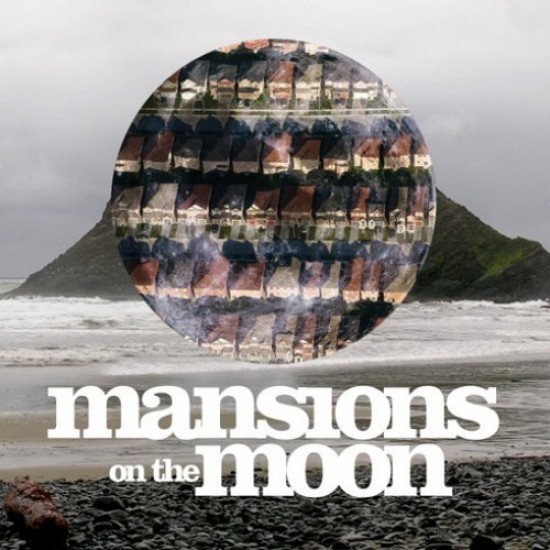 MANSIONS ON THE MOON
These guys come from Virginia, Tennessee, California and Iowa. Formed in 2011, Mansions on the Moon hit the ground running. Their band name comes from the concept of turning a dream into a reality, and thats what they are accomplishing with their music. Their first release Paradise Falls was produced by Diplo and DJ Benzi and gained attention from everyone. They went on the Green Carpet Tour, which also included Wiz Khalifa and Mac Miller and performed at the Snowball Music Festival. Their influences consist of electronic music, pop, hip-hop, indie rock and pop.
On their 2012 EP Lightyears, Pharrell Williams served as the executive producer and they worked with members from N*E*R*D. They have done remixes for Foster the People, Zee Avi and produced the Mac Miller track "PA Nights" on the album Blue Slide Park.  They played South by Southwest, and charted on Billboard's Next Big Sound.
Their most recent album which was self-titled and released in 2014, has music that you can sit and chill to or dance to. This album is not one that would only be listened to once.
http://www.mansionsonthemoon.com  https://soundcloud.com/mansionsonthemoon  https://www.facebook.com/mansionsonthemoon   Spotify
---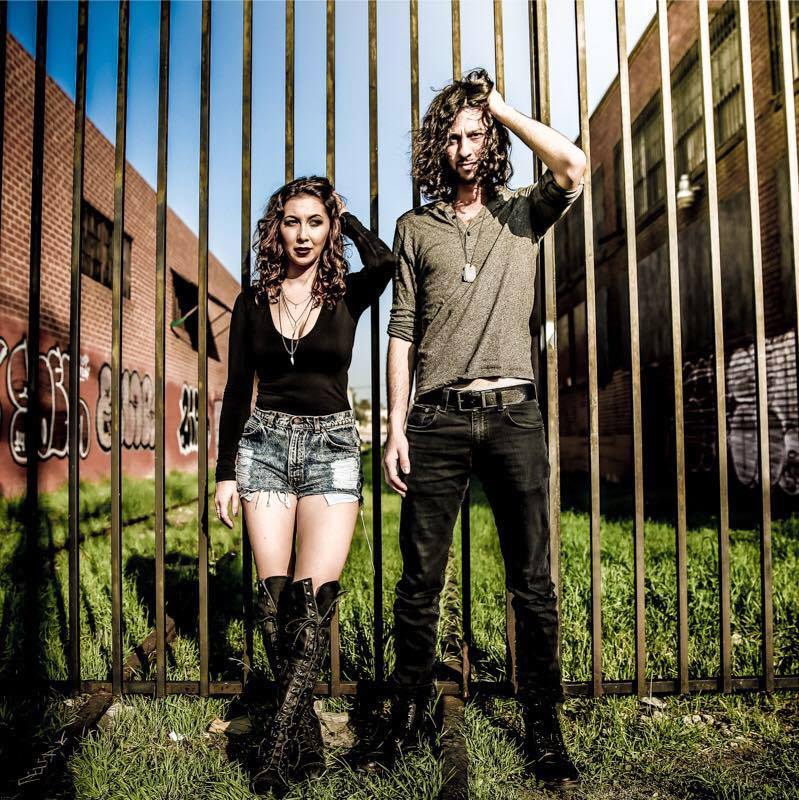 SLEEP MACHINE
Sleep Machine is a Los Angeles-based rock duo of powerhouse vocalist Alisha Zalkin and guitarist Dan Kalisher. Soul and swagger combines with screaming guitars and thunderous drums on the band's debut EP, COVER ME IN GOLD, out March 3, 2015. With the exception of the drums, which were played by Kiel Feher, Dan Kalisher played all instruments on the album, as well as produced it. Cover Me In Gold was mixed and mastered by John Spiker (Tenacious D, The Killers).

Born from a need for a new creative outlet, Sleep Machine set off to see what collaboration might sound like with each member's opposite influences. Dan grew up playing in rock bands and listening to artists like Led Zeppelin and ACDC, whereas Alisha was influenced by female singers with big voices like Janis Joplin and Aretha Franklin. While song structure is definitely considered in Sleep Machine's craft, they don't get hung up on the traditional side of things. "Sometimes you've got to throw a verse or chorus away, and just play a guitar solo because you want to," says Sleep Machine. Their straight up, take-no-prisoners attitude allows for a wild, high- energy live performance that oozes the kind of vibe that rock 'n roll was built on.

The band's debut EP, Cover Me In Gold, includes the single Wild For You, which was chosen as the promotional song for TV Land's newest original comedy-drama series, Younger. Written, executive produced and directed by Darren Star (Sex and the City), the show stars Tony Award® winner Sutton Foster, Hilary Duff, Debi Mazar and Miriam Shor. Wild For You was also the first song Alisha and Dan wrote and recorded together, even before they were Sleep Machine. "We were just experimenting with sounds and seeing what came out. We wanted to really exaggerate the combination of loud guitars with loads of fuzz and this sexy, swaggery female vocal, and see how it mixed. After we finished it, we knew we were on to something cool." The song's accompanying music video was co-directed by cousins Michael Gladis (actor, Mad Men) and Coleman Gladis (production, Mad Men).

Additionally, COVER ME IN GOLD, the EP's title track, was recently featured on MTV's Finding Carter, and is now available on iTunes. Later this year, Alisha and Dan plan to take their live band on the road with Will Herrington on keys, Kiel Feher on drums, Andrew Perusi on bass/vocals, and John Spiker on guitar/vocals.

http://www.facebook.com/mysleepmachine  http://www.twitter.com/mysleepmachine  http://www.instagram.com/mysleepmachine
---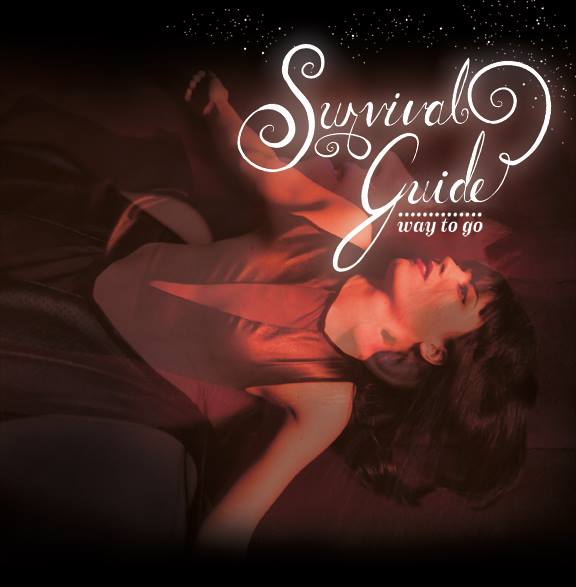 SURVIVAL GUIDE
Survival Guide is an artistic endeavor featuring vocalist and keyboardist Emily Whitehurst. The music falls somewhere between indie rock and electronic, always with strong vocals and a sprinkle of pop. Live 105: Top 12 Bay Area Bands of 2014, From Petaluma, CA.
http://www.srvvlgd.com  http://twitter.com/srvvlgd  http://www.myspace.com/srvvlgd