The good vibes began with head honcho Hot Tub Johnnie's show opening set which contained a deftly daft mix of next level rockabilly (Bop Kings), modern rock (Whisky Stain) and trendy picks (Kiiara, The Preatures) and left-of-center staples such as "Take The Skinheads Bowling" by Camper Van Beethoven, after which Abby North of North Music Group dropped in to give us the unchained story on the career of super composer Alex North. Not only did she treat us to an expertly curated listening session that included excerpts from classic North-composed scores from films such as "Spartacus", "A Street Car Named Desire", "Cleopatra", and "Who's Afraid Of Virginia Woolf?", but also an inside looks at the original recording of the now legendary "Unchained Melody".
After a look at North Music past, we delved into their present and future with an interview and live performance from Ainjel Emme, featuring an emotionally moving performance of her newest single, "Machine". Once the stage was set for the night, British bombshell Tamar Leek and her band Reveries took the energy to the next level, passing the baton to Little Fortune, and while there were no sons of sitting U.S. Senators in the audience, we were all most definitely fortunate for sticking around the party because Madus closed down the night with a scorching set that included soaring vocals and searing guitars. If you missed out, there's always another time to play! We'll be back on September 7th with live sets from  Breakfast, Pr0files, and Hot Sauce Holiday.  08/24/2015


ARTIST INFO...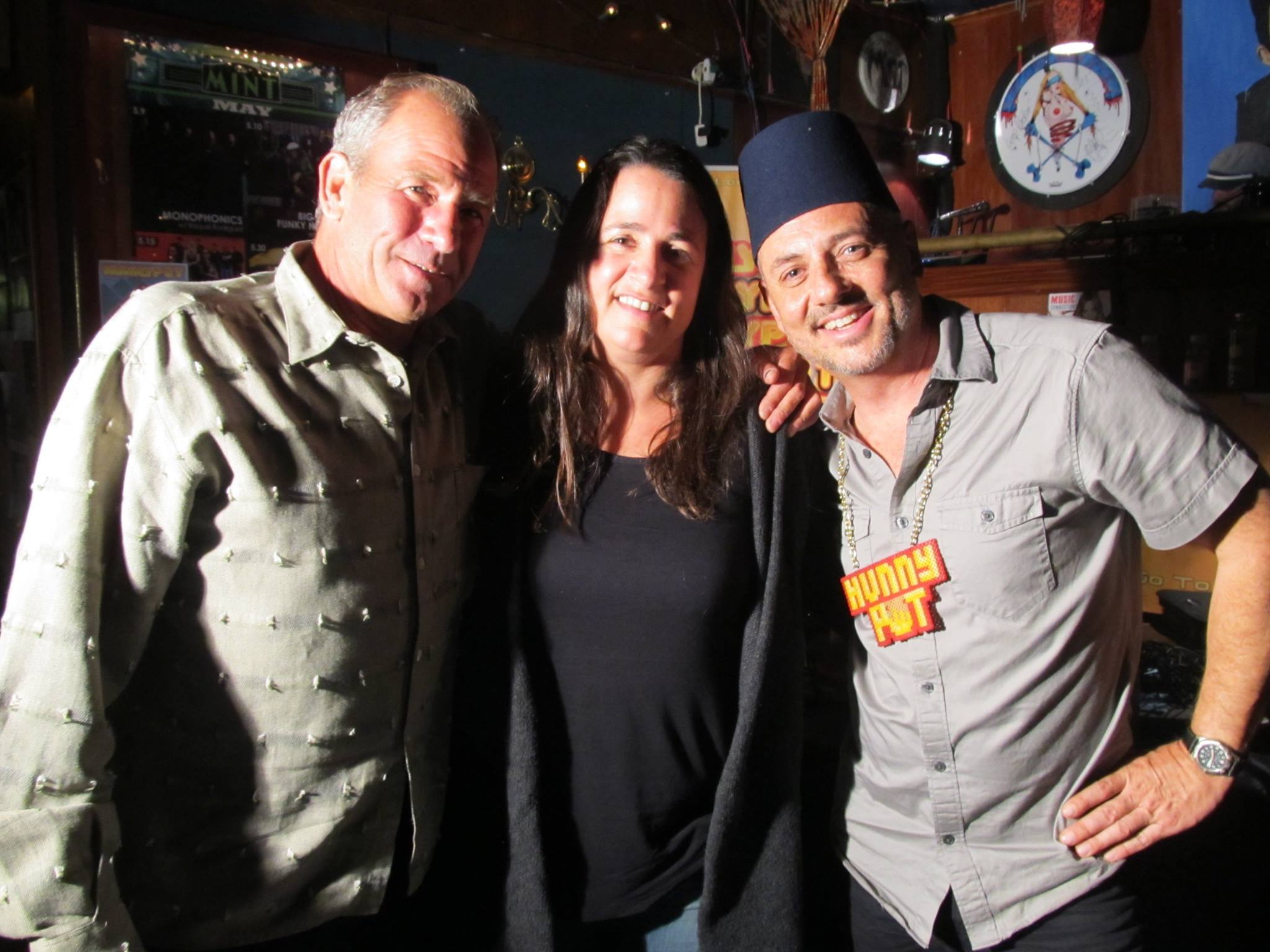 ABBY & DYLAN NORTH (NORTH MUSIC GROUP DJ SET)
North Music Group LLC is a multi-faceted music media company that functions as a music publisher, music supervision firm, & record label.
---

AINJEL EMME
Songwriter / Multi-Intstrumentalist / Studio Rat / Lefty-Who-Plays-Righty Ainjel Emme grew up on a steady diet of analog rock, late night living room jams, 4 track cassette recordings, and interstate highways. Thus far in her delicately blooming solo career, Ainjel has written and produced two independent albums (HEARTACHE IS BORING and EVERYONE IS BEAUTIFUL).  
---

TAMAR LEEK
Tamar Leek of Birmingham, England, is in Los Angeles mixing her seven-song EP,  "Change In The Retrograde," with her band Reveries. Tamar served a stint in a British all-girl band, hosted music interviews for Vulture TV, and studied as a tattoo artist, before being persuaded to come to LA by a couple of producers who overheard her singing to herself in a London pizza parlor. As it turned out, Tamar not only had a beautiful voice, she also had roots in hard rock and quite a lot to say. The songs on the album, co-written with the band and producer Sejo Navajas, are  elegant and painful, lyrically striking a continued metaphor about the betrayal of technology to our human selves, the struggle of analog love in a digital world. Jose Alcantar (Interscope, American Idol) is mixing "Change In The Retrograde," which was recorded at 4th Street Recording. It features newly released 'Satellite control', and their pre-release single "Lullaby" which earned a #4 spot on ReverbNation's Rock Chart, and was #8 on Scuzz TV's Chart of "The Hottest Videos in the World," not to mention the only unsigned band on the list.

---

LITTLE FORTUNE
Little Fortune is a new project started by L.A. based musicians Doran Danoff, Yonatan, and Jorge Balbi. With a modern synth based sound at their core, the trio explores dark and lush electro pop with an emphasis on innovative song writing and arrangements. Beautiful falsetto voices mix with soulful lyrics and vintage undertones in an emotional and sexy sound.
---

MADUS
MADUS, formerly known as Tangent Transmission, is ready to hit the music scene with a new sound and more ambition than ever! For listeners of Muse, Jeff Buckley, and Incubus, while still keeping it dark, fun, and funky fresh. Debut EP coming out soon!
---

HAZE
"Growth and evolving as an artist" are the two things that the L.A. native Haze says keep driving him to deliver new music for his core following. The 26 year old says he's putting the final touches on his forthcoming project, he says a lots happened in his life in the time between he released his last full length project titled "Young Man's World" and after a listen to some of the featured records that fact is evident. Check out some of the new heat.