Hunnypot Live! makes monday nights the best Jamborees in history and we know because our people say so. Hot Tub Johnnie started the night with a merit badge worthy DJ set, Darryl Swann got in the water to talk about his duckling days and more, Memento left us with something from his hip hop heart, NKRiot use cyborg powers to hive mind everyone in to a fan, CeCe Frey returned to our stage to rock & pop our senses and Anti-Hero made thrash metal great again.  7/24/2017
Photos and recap by J. Gray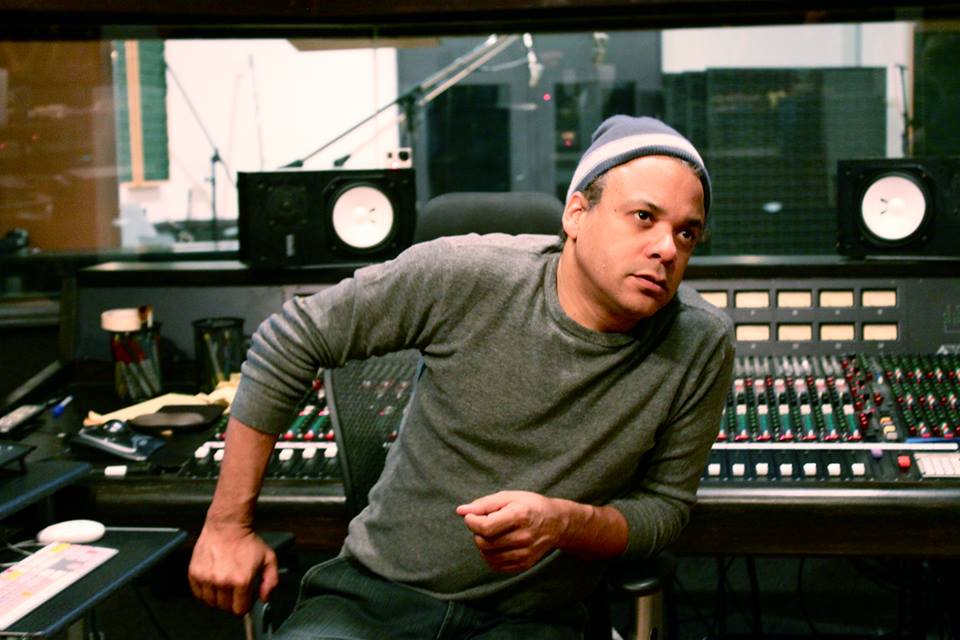 DARRYL SWANN (INTERVIEW/DJ SET)
A man of many talents - AKAI MPC 3000/VINYL-SAMPLING BEAT- BOY, PRODUCER, MIXER, MASTERING, VR DEVELOPER, SONGWRITER/MUSICIAN, 3D-AUDIO DEVELOPER/BETA-TESTER, UCLA INSTRUCTOR, COMPOSER, TOURING MUSIC-DIRECTOR.
Darryl ventured out to Los Angeles in 1986 as lead guitarist with his hair-metal band "Haven", then soon began working as a 2nd engineer at Silverlake Recording Studios.   His first session was with famed production team LA and Babyface as they produced the hit song "Rock Steady" for R&B vocal group The Whispers.   Within a month, he became night manager and first engineer at Silverlake Recording Studios, literally living at the studio while conducting round-the-clock sessions and learning the Trident Series 80B console.
After a break to earn his bachelor's degree from UCLA, Darryl returned to engineering full time at Straight Arrow Studios in Van Nuys, where he wrote, produced, and engineered his first major label release with Motown group Pretty in Pink (featuring Chaka Kahn's daughter Melini Kahn ).
Then, Darryl's own group, Cultural Revolution, signed with Sony/Epic/New Deal Records and released the single "Nite & Day" on the soundtrack to the John Singleton-directed film Poetic Justice.
In 1997, Darryl began writing and producing with Macy Gray, resulting in the multi-platinum album Macy Gray "On How Life Is" as well as producing her follow-up album, "The Id". He also had the pleasure of working side by side with producer Rick Rubin who acted as Executive Producer on this record. Darryl has also worked closely in the past with Will-I-Am and the Black-Eyed-Peas, among many others.
Darryl composed the score for the feature film "From The Rough" featuring actors Michael Clarke Duncan, Tom Felton of Harry Potter fame, and Taraji P. Henson. He also was brought on board with Lionsgate Entertainment to score film and TV material for actor/comedian Kevin Hart. 2015, Darryl signed a world-wide book publishing deal with Hal Leonard Publishing International. First edition of "Essential Guide to Song-writing, Producing, and Recording" was released January, 2016. Darryl is also a partner in a Mixed-Reality technology venture developing music-based VR content, and 3D-Audio technology.
---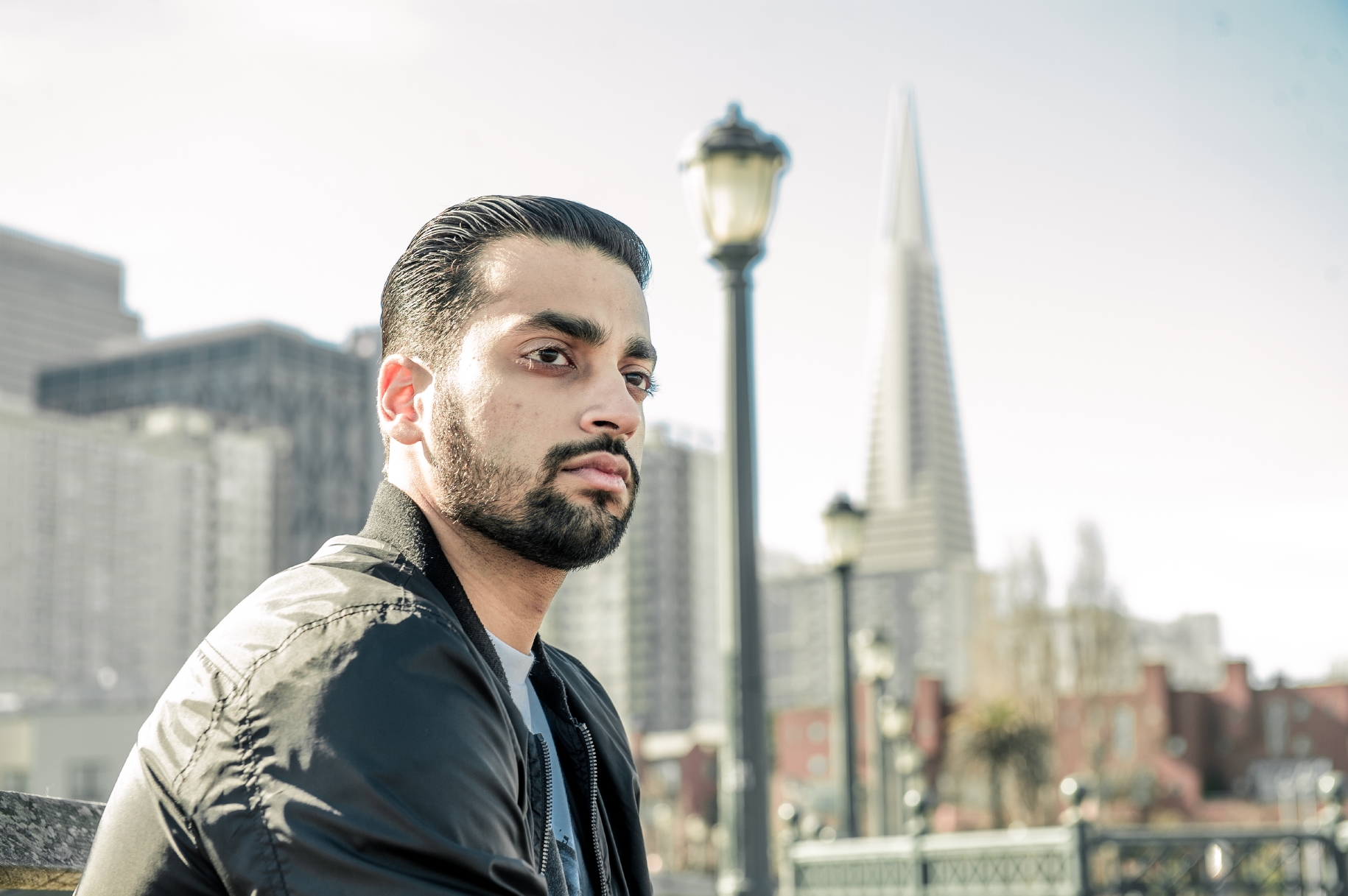 MEMENTO
Combining the lush richness of a film score, the rhythm section of a rock band, and the introspective storytelling of underground rap, Memento is a hip-hop artist from the San Francisco Bay Area.
He loosely categorizes his music as "hip-hop with an indie rock sensibility" — meaning that he uses live instruments and records his vocals within a few takes to capture raw, genuine emotion. Memento avoids the use of studio trickery in order to achieve authenticity, and always believes that less is more.
He approaches his music with the mindset of a composer: he wants the instruments to say what the words are saying, without the words. In order to do this, he pays great attention to detail while crafting his melodies and rhythms. Once the instrumental can express the emotion on its own, Memento paints a picture through his stories, his emotions, and his observations, all while maintaining a brutal honesty.
---
NKRIOT
NKRIOT is an electronic pioneer and founder of new genre art concept called Goji. NKRIOT involves a combination of synth, prog and electronic beats. Armed with a chromed out electric guitar,the full concept for the NKRIOT setup is a sound that sets itself apart all the while reminding you of the reasons why you hit the dance floor. NKRIOT features a full context set that includes a patented self constructed Holo-Display, and a customized hardware station that is sound designed from Scratch. It is in a full NKRIOT performance you see the uniqueness and brilliance that makes the half man-half robot a distinctive original artist.
Turning pages to a new chapter: NKRIOT drops single 'Reality Pages ' off highly anticipated debut full length album 'RIOT'

Website  Facebook  Twitter  Instagram  YouTube
---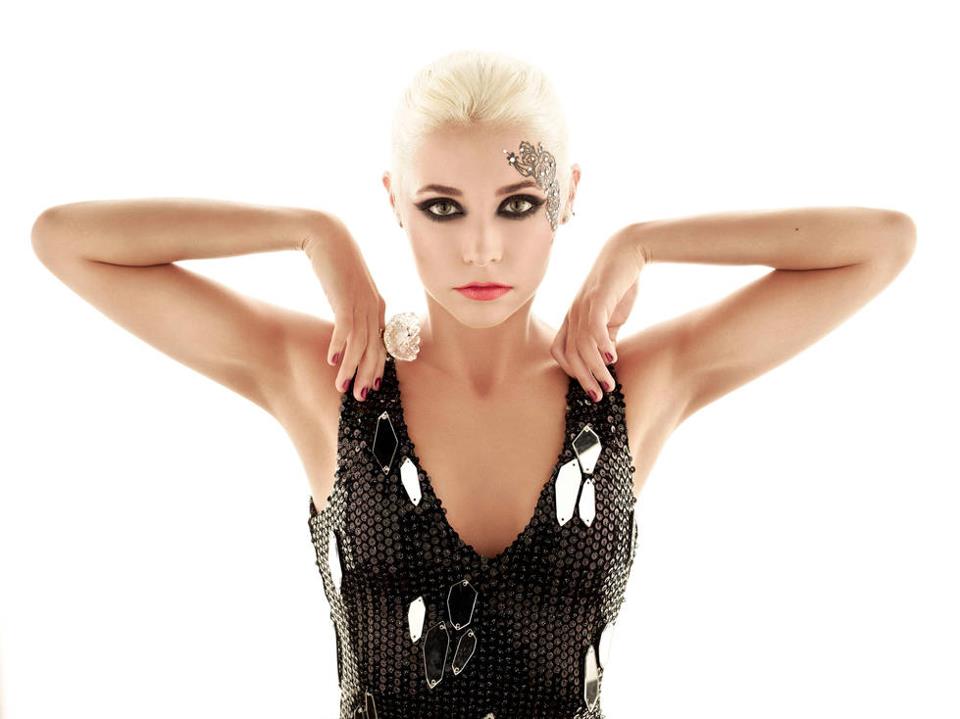 CECE FREY
CeCe Frey is best known for being the most polarizing character on Season Two of the X Factor USA, but that was then- this is now. 
CeCe is a singer/songwriter originally from a small farm town in southern Illinois, and now residing in Los Angeles where she is gearing up for the release of her new material. CeCe delivers raw, timeless, pop energy with the southern rock flare she was raised on. Her undeniable voice fills a room and captures hearts across all demographics- if you didn't show up as a fan, you're sure to leave as one.
Website  Facebook  Twitter  Youtube
---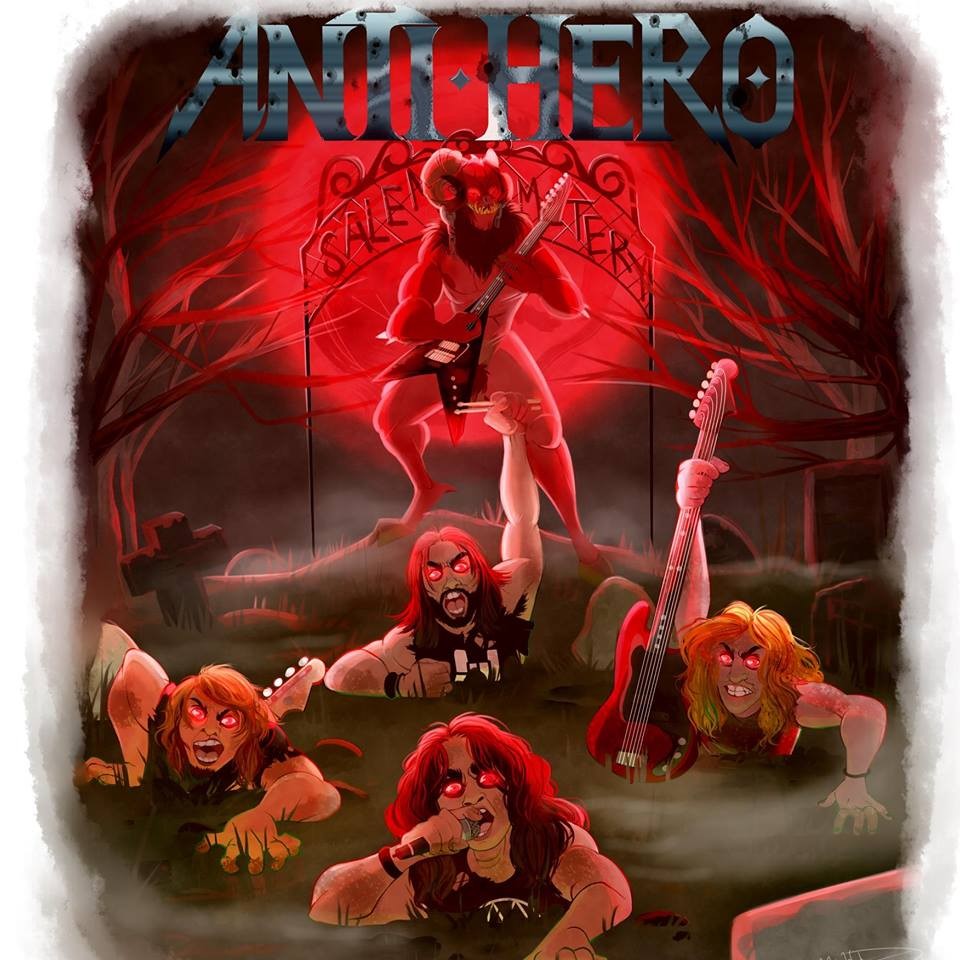 ANTI-HERO
Anti-Hero was originally formed in the bay area by guitarist and vocalist Calvin Adrian in 2014, although it did not have a stable line-up until 2017 when he re-located the band to Los Angeles. Almost immediately bassist and fellow metal maniac Justin Ellis was added to the roster, and was eventually joined by guitarist Neil Metcalf and drummer Ben Richardson. The first show they preformed was in competition at the battle of the bands to open at Ozzfest.
Anti-Hero has always brought a message of heavy metal pride and face-melting thrash metal riffs, and has not changed. In addition to its thrash metal roots Anti-Hero's sound has been in improved upon by Neil Metcalf's jazz fusion influenced guitar work, and NWOBHM and classic metal styled songs. You can find Anti-Hero playing in the local Los Angeles metal scene alongside other thrash metal bands. Anti-Hero has plans to continue playing shows in Los Angeles as well as to release an album in 2018.