We done blew it out on our journey to our momentous 500th show, Hunnypot Live #492! Changing it up a little we presented a panel on top of our normal panel, moderated by Kyle Emerson-Brown (Artist Manager) with Rosie Howe (Music Supervisor Netflix), and Tasha Peter (Music Supervisor Bad Sneakers) for a lively discussion on the current state of Music Supervision and the Music Industry. 
We enjoyed the captivating sound of Los Angeles-based band Pretty., transporting you back to the unforgettable era of New Wave, the sensational Latina vibes of alternative Pop Urbano artist Dani B, and a mind-blowing, rock 'n' roll performance by power-trio Kid Baron. As a closer we partied to the culture-changing songs and irresistible beats of Doll Machine.  
#WhereMusicLoversGoToPlay  #492 7/31/2023
INDUSTRY TALKS NETWORK PANEL w. KYLE EMMERSON-BROWN, ROSIE HOWE (NETFLIX) & TASHA PETER (BAD SNEAKERS).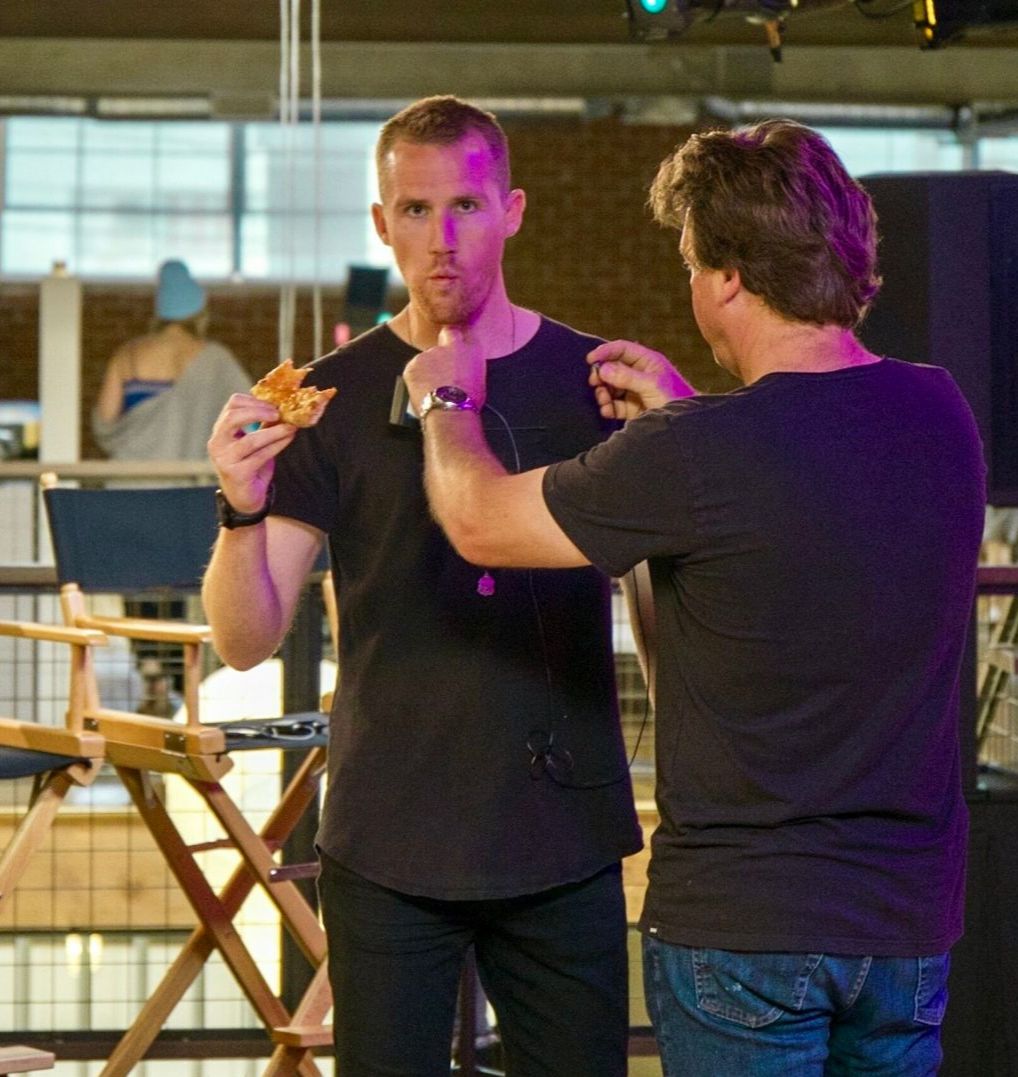 KYLE EMERSON-BROWN
Kyle Emerson-Brown is the creator of the Industry Talks music network. super connector. music catalog and asset broker. Also known for epic VIP industry pool parties!
---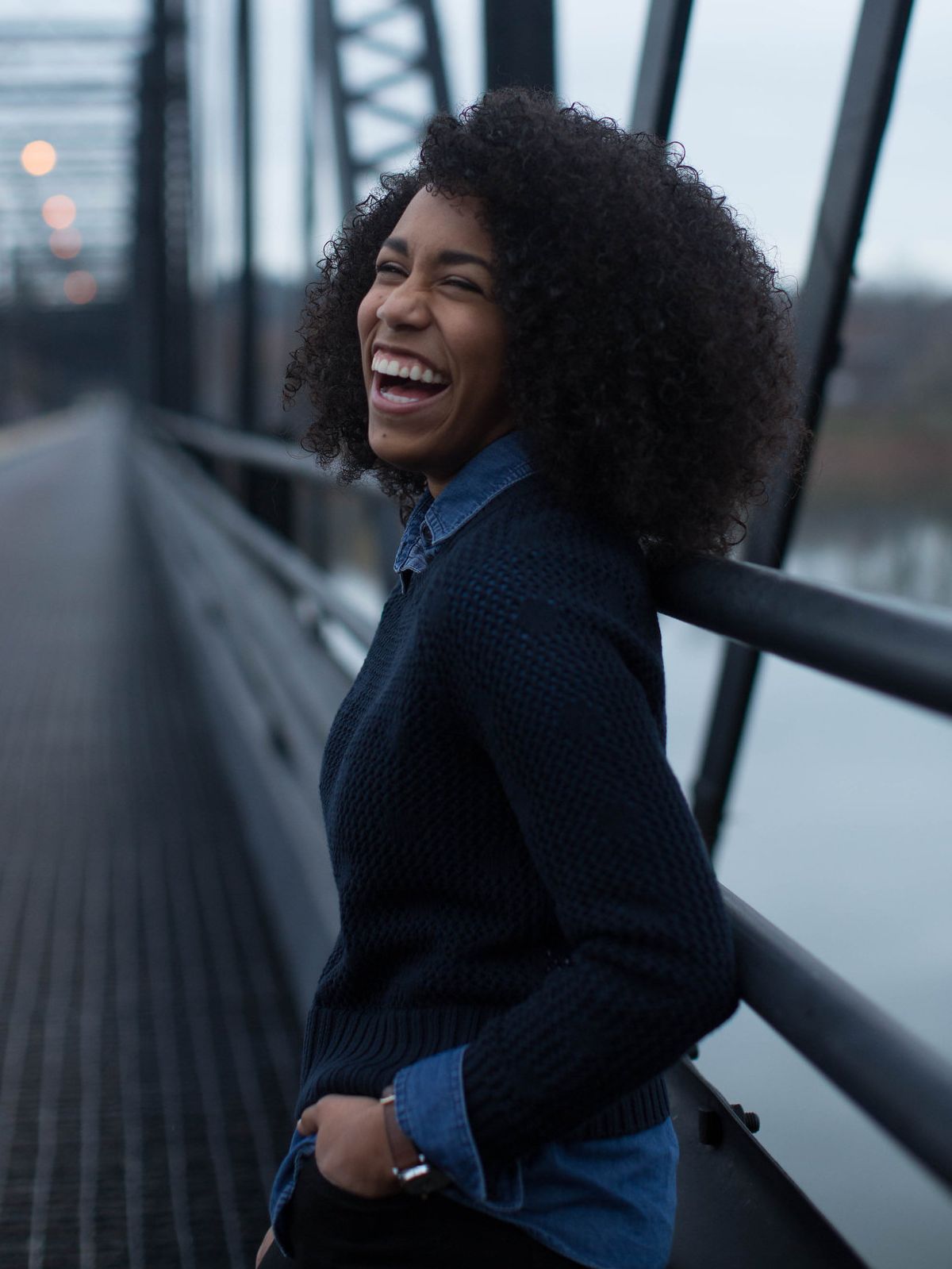 TASHA PETER (BAD SNEAKERS)
Tasha Peter is a Music Supervisor and Coordinator at Bad Sneakers led by Kier Lehman. Tasha grew up singing with her sisters, playing multiple instruments and has always had an ear for music and a deep love for TV/Film.
After graduating from Belmont University with a BBA degree in music business and a minor in graphic design, Tasha started her career at Dreamworks Animation Television as a Music Assistant and quickly worked her way up to Music Supervisor. While at DWA, she worked on projects such as Kipo and the Age of Wonderbeasts, She-Ra and the Princesses of Power, Fast & Furious: Spy Racers, Gabby's Dollhouse, and more. Tasha then transitioned to work as a Music Coordinator for Kier Lehman (Insecure, Spider-Man: Into the Spider-Verse, The Mitchells vs the Machines, etc.). She has coordinated on multiple TV shows and films including the award-winning series Abbott Elementary, Truth Be Told, CSI: Vegas, Nimona, House Party, On The Come Up, and many more. Tasha Music Supervised the Apple TV+ show, Life by Ella, and is currently working on two animated Apple TV+ shows in production.
---
ROSIE HOWE (NETFLIX)
Rosie Howe is a music supervisor and a creative biz wiz who works with filmmakers, TV producers, gaming companies, advertising agencies, and brands from all across the globe. Her superpower is procuring unforgettable music from artists, producers, and companies through artist relations, music supervision/licensing, and original music production. She loves to work with her diverse network of professionals to provide clients with the power of music. 
Rosie is a member of the Guild of Music Supervisors and spends her free time providing helpful feedback and educational resources to musicians starting out through workshops, panels, and one-on-one sessions. She has been featured on Behind the Music podcast, panels and workshops for The Grammy Museum, Billboard, The Guild of Music Supervisors, Synckeepers, Music Biz Mentors, and has contributed to the magazine-style blog Ms. In The Biz. 
Website  Facebook  Rosie Facebook  Instagram
---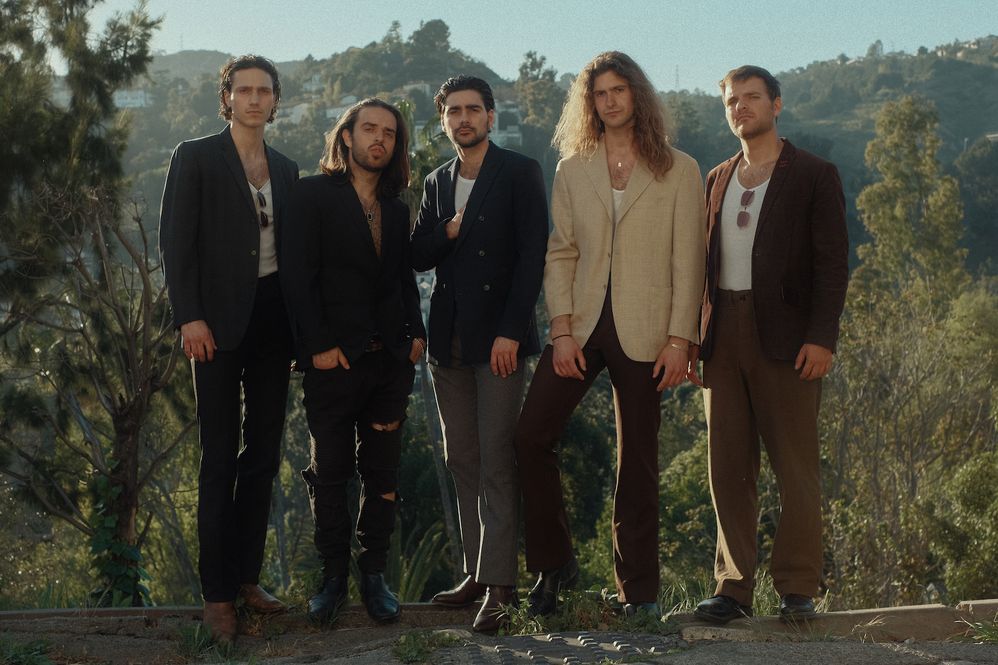 PRETTY. 
PRETTY. is a 5-piece band out of Burbank, CA that delivers a NEW New Wave sound combining elements of The Smiths, INXS, and The Killers. The group has been featured on several radio stations including 95.5 KLOS, BBC Lincolnshire, KCSN 88.5, KX 93.5, KVCM, WMFO, as well as some international stations. When on the number one morning radio rock show, The Heidi and Frank Show they were interviewed and featured on the "Stay or Go" segment and received one of the highest approval ratings in the segment's history with a whopping 98%.
Currently, PRETTY. has a commercial airing for the historic Greek Theatre and Mercedes Benz which features their song "HYA" from the EP, "honey, it was paradise". The EP was the highest-rated project in the May issue of the industry magazine, Music Connection and featured in the end-of-the-year Top Artist special issue. 
Having packed out shows at The Peppermint Club, Bardot-Hollywood, Resident DTLA, among many others, the group delivers an energetic stadium-like live performance impacting audiences of all ages.
---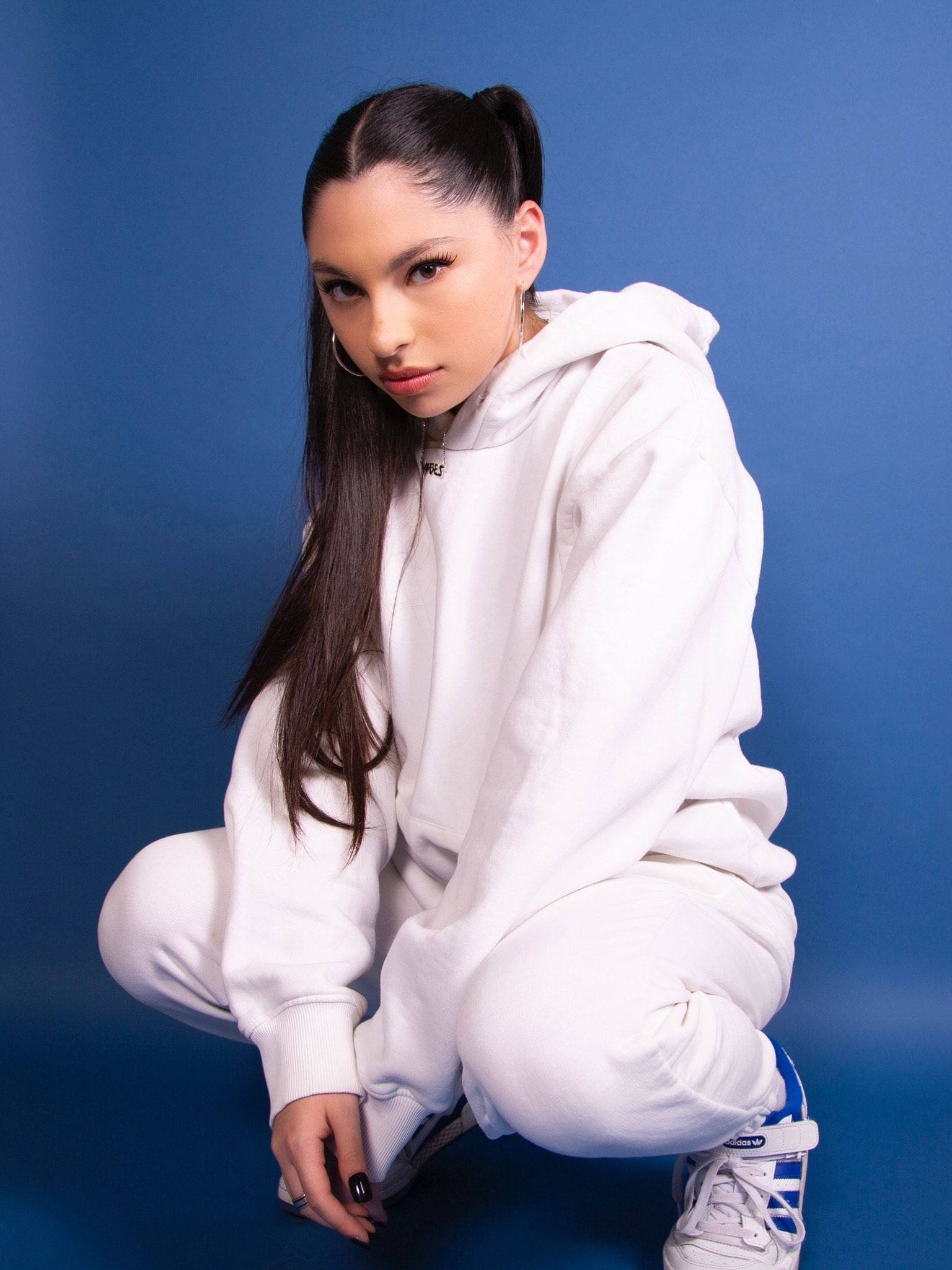 DANI B 
Dani B is an alternative Pop Urbano artist, she has more than 660k followers on Tiktok and over 80k on Instagram and YouTube. After signing with Austral Records in 2022, at just 18 years old, she was already invited to take part in the Stgo Flow festival with artists such as Pailita, Soulfia, and Jordan 23 among others. Just a month after releasing her debut album "Huellas", which had already reached more than 50k plays on Spotify. She also has been chosen for the official playlists of Spotify's "Pop Chile", and "Latin Fresh Finds" and as the cover of Amazon Music's "Sector Pop" and "Alternative Sector", where other Chilean artists such as Princesa Alba and Cami are also found. In turn, her audience has grown considerably after the singer's appearance on open television in the program "El Retador" from Mega, one of the largest channels on Chilean television. After this, she shared the stage with Denise Rosenthal and Francisca Valenzuela on February 17, 2023 at the Grade 3 festival, at Sporting de Viña del Mar.
Currently, she is preparing many releases for 2023, including national and international collaborations. New music brings a new and refreshing sound. In addition, the artist is preparing a tour in Canada and the United States in July. 
---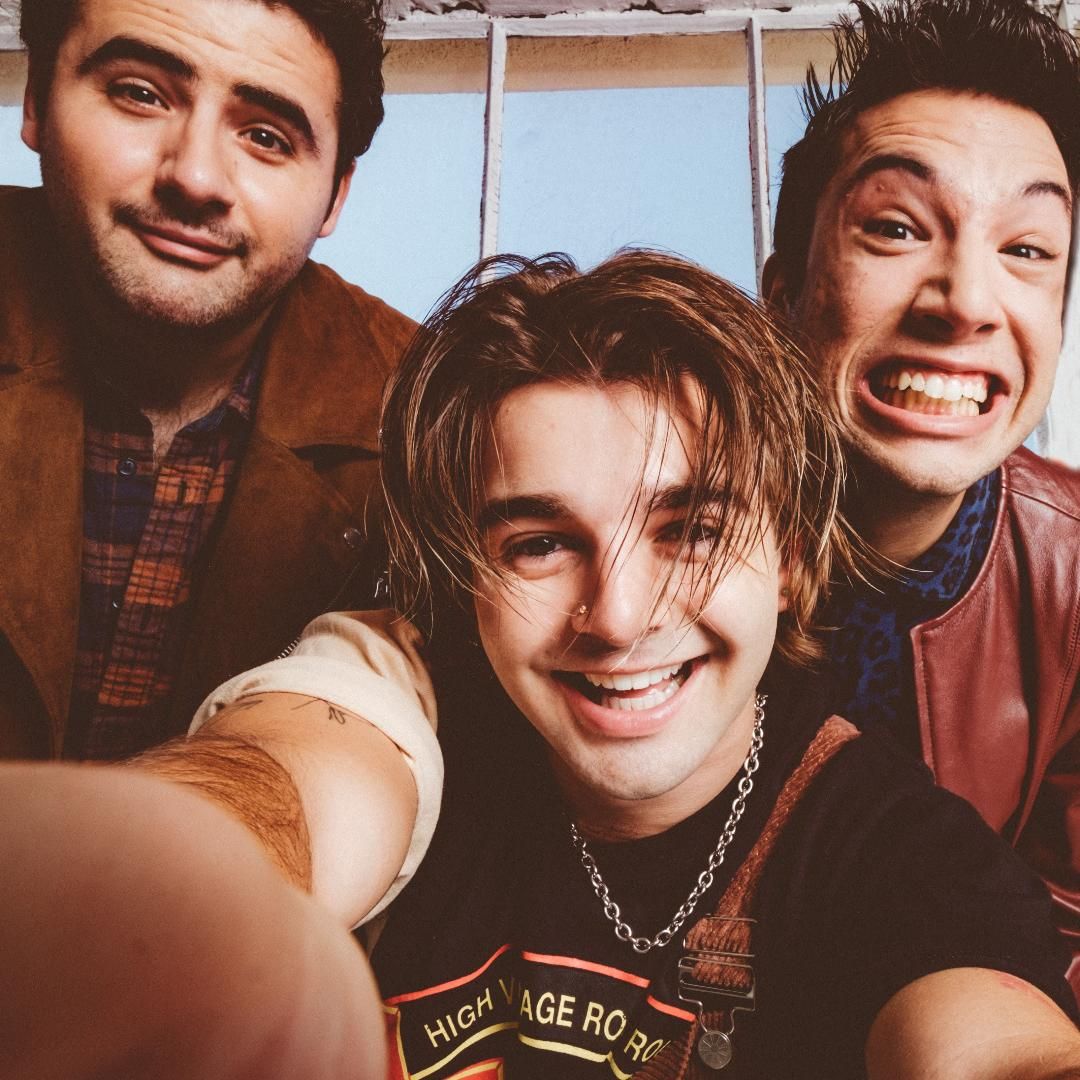 KID BARON
Kid Baron, an alternative rock band hailing from Los Angeles, was established in 2022 by Jack Griffo (lead vocals, guitar) and Tristen Bankston (lead guitar). Drawing inspiration from renowned groups like Incubus, Muse, Nothing But Thieves, and Foo Fighters, the band aims to create music that resonates with their audience. According to Jack Griffo, the band's inception was fueled by his personal struggles, which he transformed into something beautiful. "It started with pain. Turning my troubles into something beautiful has brought me so much purpose and made me understand art more than I ever had," he shared.
The band has already achieved significant milestones, such as playing the Troubadour, opening for The Dangerous Summer at the Roxy in October, and selling out a headline show at the Viper Room last May. Completing the trio is drummer Preston Huber.
---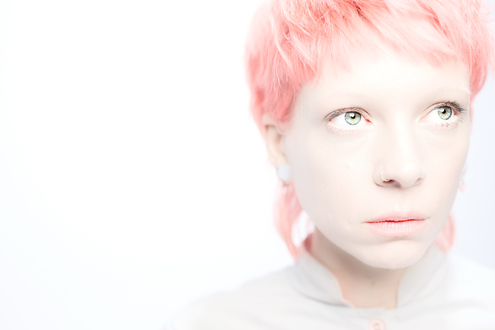 DOLL MACHINE
Genre-defying recording artist, composer, and producer Doll Machine has been electrifying stages with her unique and culture-challenging performances.
With roots in electronic, hip-hop, pop, jazz, and punk, doll machine brings forth a new level of artistic authenticity and self-expression. She's co-written with Grammy-nominated Telepopmusik, house legend DJ Robbie Rivera and is currently working on a collaboration with Grammy-winning artist, Really Doe. She's also the co-founder and creative director of the monthly Japantown residency Multi-Player.
Read Doll Machine's recent feature in SPIN Magazine, watch her Day In The Life video.