1737 Vine Street, Los Angeles, California 90028
LIVE PERFORMANCES
9:00pm – Louis Prima Jr. and The Witnesses (Warrior Records)
9:45pm – The Great Escape
10:30pm – Head Of The Herd (Universal Records Canada/Hyvetown Music)
11:15pm – Jessta James (Hyvetown Music)​
DJ DANCE PARTY
8pm – Hot Tub Johnnie
9pm – Boom Shack
10pm – DJ Godfather (EPM Music)
11:30pm – iPunx (till close)
Partners
Hyvetown Music
EPM Music
Odds On Agency
Dirty Knock Records
Louis Prima Jr. and the Witnesses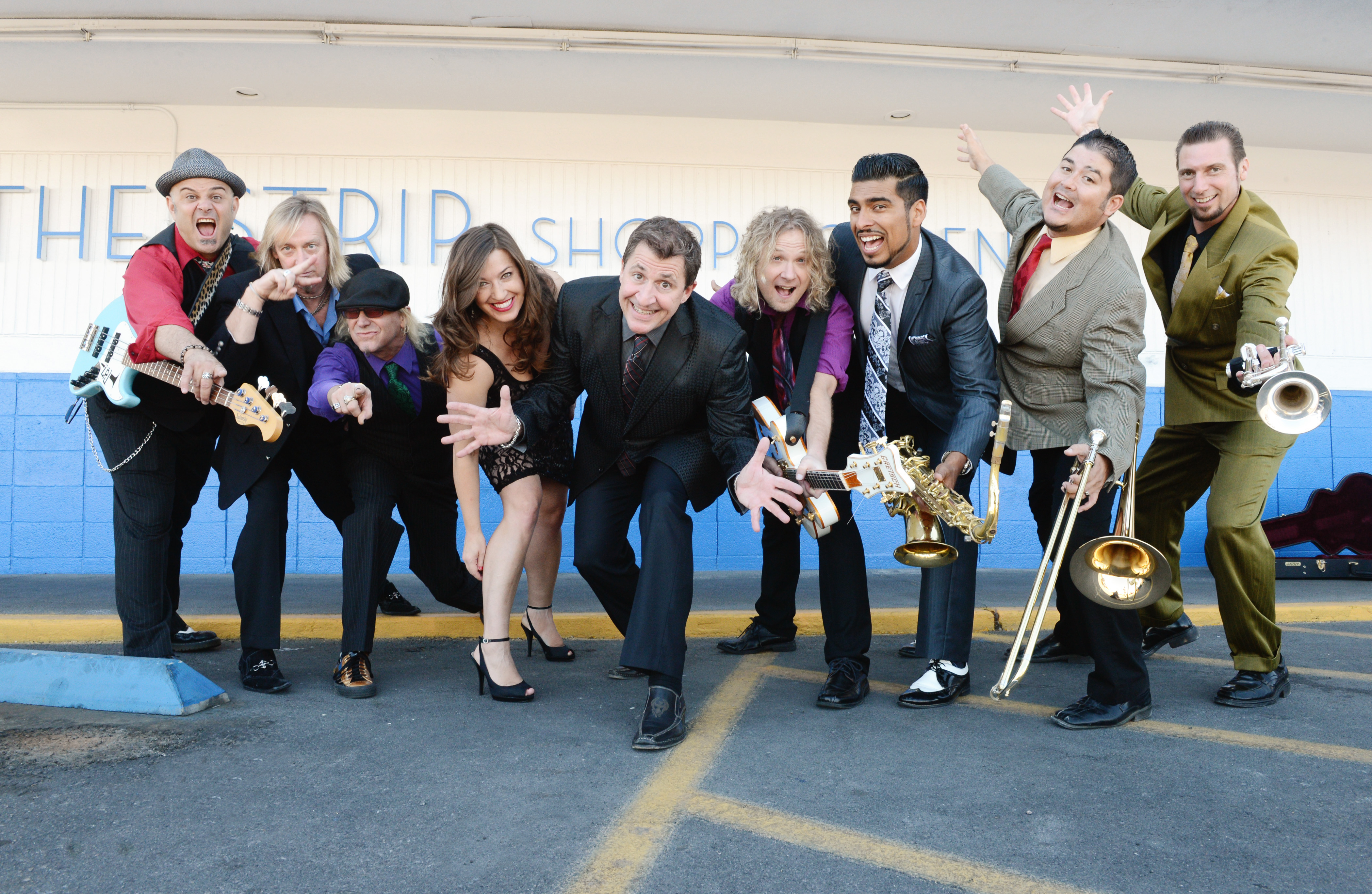 Louis Prima Jr. & The Witnesses return with Blow, a new-swing stomping set, for sophomore music release.
The new title follows the band's debut, Return of the Wildest!, released in 2012. The collection features 11 tracks, opening with title track "Blow," the album's namesake, which quickly sets a boisterous mood. The stirring and anthemic "Go Let's Go," also the release's lead single, follows the introduction to continue the vibe. The third track, "New Orleans," goes even a step further to showcase the group's bona fide flair for popular blues rock. The overall up-tempo release takes some breather moments with such tracks as "Someday," which features the guest vocals of singer Leslie Spencer, and closing number "Those Million Things." Two truly unexpected gems are found three quarters of the way into the release. The first is "That's My Home," featuring vocals of Prima Jr.'s own famed and legendary singing father Louis Prima, and the cover of the '80s Adam Ant pop hit "Goody Two Shoes."
Prima Jr. & The Witnesses' Blow is one release with enough sonic goodies to stir any listening into dancing feet. The is due out, on Warrior Records, June 10, 2014.
https://twitter.com/louisprimajr
The Great Escape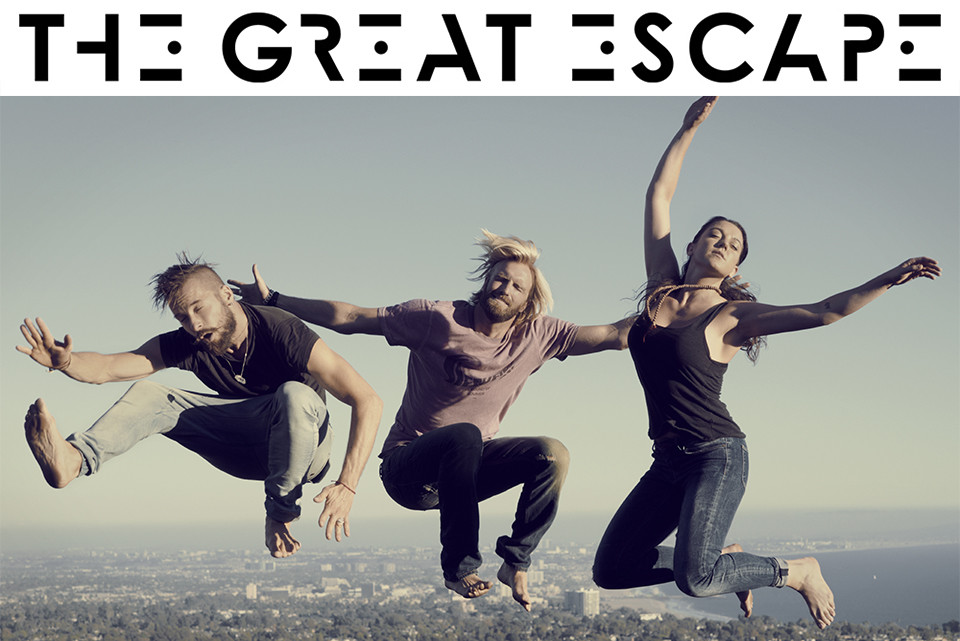 What is your greatest Escape? Where would you go if you could? Would it be far away? Or very close to your heart?
The Great Escape is an LA-Based rock band comprised of veteran songwriters Amie Miriello, Malte Hagemeister, and Kristian Nord. Originally paired by the powers that be to write for other artists, these wandering minstrel souls found a remarkable chemistry with each other. The very first song they wrote was featured on a JC Penny commercial that debuted during the broadcast of The Academy Awards. Soon after, the band began recording their debut EP.
Despite their inner-industry beginnings, The Great Escape is a champion of the independent spirit. They come from all over the world, with influences that defy any specific era. They are raw, real, and unafraid to let their roots be seen. They are vibe incarnate – just close your eyes, listen, and follow your heart.
https://www.facebook.com/Wearethegreatescape
http://www.wearethegreatescape.com
https://twitter.com/3thegreatescape
Head Of The Herd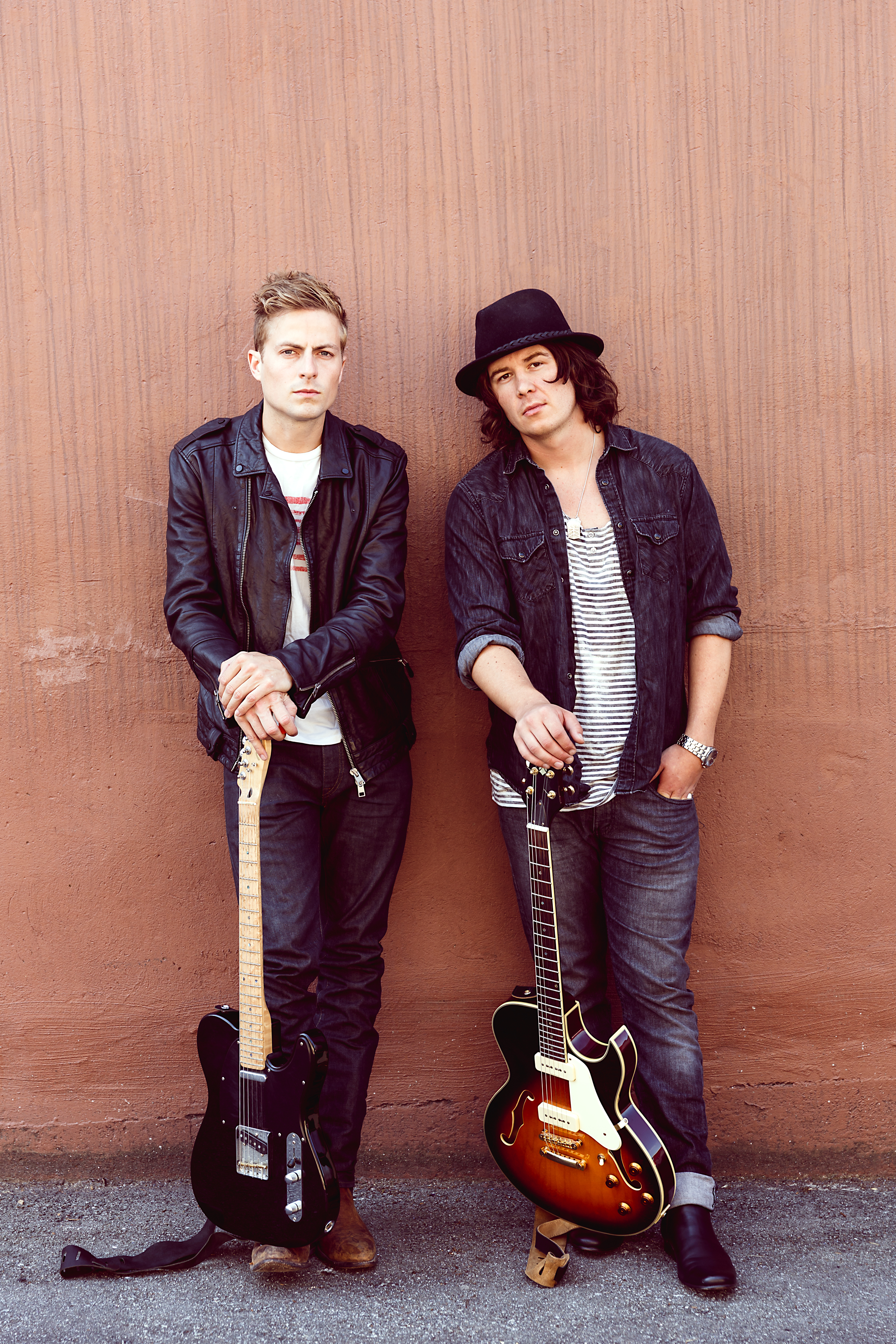 Head of the Herd is modern blues with a hell of an edge.
The Vancouver based band has recently completed their sophomore record and they've unmistakably found their stride. Harnessing the energy of their live show, this record highlights the beastly, melodic, storytelling prowess that is Head of the Herd. They created the album in two sessions. The first with one of rock's most sought after producers Gggarth Richardson, the man behind Rage Against the Machine's chart topping debut, Biffy Clyro's 2013 UK #1 album "Opposites" and countless in between. The second session was produced by Rick Jackett & James Black from the multi-platinum group Finger Eleven. The album will be named after the first single, a duet with Jasmin Parkin from Mother Mother titled "By This Time Tomorrow." The song has been used by the NHL & Hockey Night in Canada for a playoff montage, and as of late June hit #1 on the national rock charts.
In the time since the release of their debut LP "On The House," Head of the Herd has gained significant momentum. Being named Fox Seeds winners (previous winners include Nickelback, Matthew Good Bif Naked & More) was only the beginning. They've toured across the Country for Canadian Music Week, released music videos for their radio singles, played Telusfest, the Grey Cup Festival, and have opened for Guns n' Roses, Alice in Chains, The Sheepdogs, Monster Truck and the Trews. Their single "Knock Me Down" has taken them on and beyond the radio, being featured in Rip Curl and well as GT Bikes/Red Bull videos online.
Their debut single "Ain't My Day" has been played on radio throughout Western Canada and online, with a video by acclaimed director Luke Hansen-MacDonald. And recently, Billabong has used their chilling tale of "Erinyes" for their Damn AM TV show.
Head of the Herd is modern blues with a hell of an edge, and they're proud to unveil their sophomore LP, "By This Time Tomorrow."
Jessta James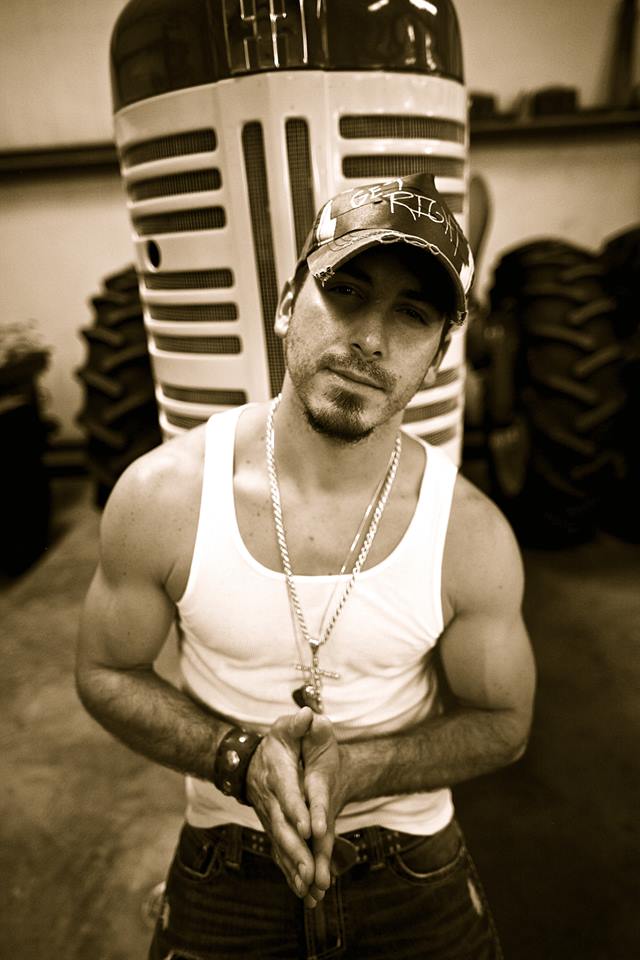 Jessta James may not be from the South, but the Montana native surely knows what country is. "Out here it's about the cowboy way, ranching and rodeos," country's innovative new up and comer says.
A late bloomer artistically, Jessta didn't write his first song until he was 24 years old, but the bug quickly bit him and he was hooked. "I wrote probably 150 songs over a year and a half," the former construction worker says. "If I had an idea while I was at work, I'd write it on a two by four or a piece of cardboard I'd ripped from a box of nails."
Even though Jessta is country through and through, it wasn't until he discovered artists such as Eric Church, Big & Rich and Brantley Gilbert, among others, that he realized his unique blend of country rock infused with hip hop, wild west and classic rock could find mainstream success. After all, today's iPod generation of country fans are just as comfortable listening to Jason Aldean as Ludacris and Lynyrd Skynyrd. "They've paved the way for my music," says Jessta.
Front and center in Jessta's life is his Christianity, which is evident on his album. There are many references to his spirituality—both overt and subtle. "I always want my music to make an impact and share a message," Jessta says. "I've always just done what God has put in my heart as far as writing songs. What I've found is that it's reaching people no matter what their faith is. It's not coming across to people as preachy, it's coming across as real."
https://www.facebook.com/JesstaJames
DJ Godfather

Nominated #15 in the top 100 DJs by DJ Times Magazine and Pioneer Pro DJ for 2011- DJ Godfather plays it all from open format/mashup parties to the deepest ghetto tech parties incorporating his battle style turntablism in his sets. He has played across the globe numerous times in cities all over Europe, Asia, Australia, United States, Canada, China, Japan and South America and receives worldwide recognition. DJ Godfather had one of the hottest party albums of 2010 entitled VIP Status on Secretremix Records. This open format style album has it all from electro house to party tracks to ghetto tech! 15 of some of the hottest party tracks you'll hear this year featuring artists like Pittsburgh Slim, Good Money, Brilliance, Dan Diamond, Silent Riot, Jenna Milan and Lil Mz 313, and with remixes from some of the hottest remixers like Discofries, DJ Serafin, DJ Deville, DJ X-Change, Discotech any many more !
DJ Godfather is considered one of the founding fathers of the genre we now know as Ghetto Tech. He started DJing at the age of 15 with the help of, now business partner, DJ Dick. Within a few months of getting his turntables, Godfather was already playing in nightclubs and after hour parties all over Detroit. He started producing at the age of 17 for his first Miami Bass style group Bass Association. With the buzz of a few singles off the Bass Association album on 3 Detroit radio stations, Godfather made his first solo record at the age of 18 on the now Twilight 76 Records entitled "Work Dat". Taking his turntablism skills and mixing Detroit Techno music with Miami Bass music, and new sound was born, Ghetto Tech. With the formation of their new record label Twilight 76 with partners DJ Dick and Brian Gillespie, he took his talent and turned it into an entire business creating 3 other labels known as Databass Records, D.E.T. Only (An exclusive label with only 1000 copies of each release), and Juke Trax (A label dedicated to the Chicago style of Ghetto House and Juke music). With all 4 record labels combined, Godfather and his partners released over 250 vinyl releases and mix CD releases, selling over 700,000 units worldwide.
djgodfather.com soundcloud.com/dj-godfather twitter.com/DJ_Godfather
iPunx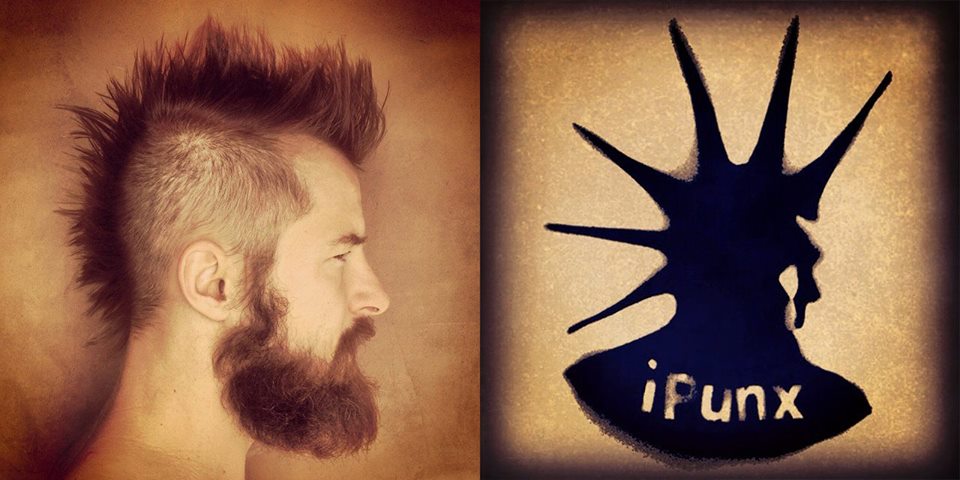 Since 2005, iPunx has been one of Europe's great mashup pioneers. After touring massively in and around Germany, he's landed with a mashed-up crash here in Venice, CA.
In the initial 3 smash EP's and seamless mashup album "Destroying Dancefloor", IPunx showcased an eclectic mix of house, rock, hiphop, punk and electro, ending up in many DJ charts around the world, including BBC Pete Tong's Buzz charts (#3). Initially a duo, and in spite of years of successful touring, the two members of iPunx parted ways in the late 2000′s to pursue individual careers.
After relocating to LA, a now solo iPunx resurrected the project in 2013. A music producer and composer during the day, it was time to play with the unorthodox mix/mashes he truly loves. "Anybody can DJ hits. I wanna play obscure stuff that is entertaining as well. I love the surprise element". The excitement is infectious! In West LA, iPunx fan base is growing fast.
iPunx sound ranges from chill sunrise sets with little known acoustic covers to party sets with funky mashups and remixes that combine electro, hip-hop, dub step, rock, pop, soul, folk, funk and party breaks. His credo: "Never originals. Always fun." What's the crowd's reaction? " Usually, WTF is that?" And then their hips are shaking and they're singing along with giant smiles plastered on their faces.
iPunx has played crazy fun parties in 2013 in Joshua Tree, Baja, CA and with Boogaloo and Dirty Beetles at Burning Man. You can groove live to his mixalicious mashups weekly at The Bank of Venice on the Windward Circle. Check out www.iPunx.com for upcoming performances and new releases.