This session of Hunnypot Live started with Hot Tub's brand of party music to celebrate birth and departure. Brooke Trout joined us in the tub for her birthday celebration, an interview about her music career and a funk set to shake asses. Sidney B. performed his brand of French/California funk, Noble Creatures added to the musical brass movement, Hot Sauce Holiday returned for the 6th time to keep the partying moving and Death of Politics brought it down just a tiny bit to get serious about songs.  03/19/2018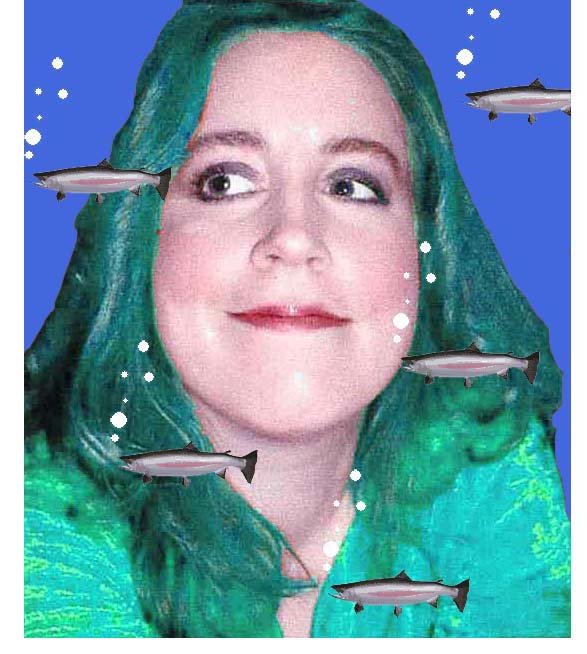 BROOKE TROUT (MUSIC CONNECTION MAGAZINE, INTERVIEW/DJ SET)
Brooke Trout is a singer/songwriter known for her polyphonic blend of rock, blues and surf tones. Her latest musical project Brill is an indie-alt-acoustic duet with former band mate and Flat Cat Radio host, singer/songwriter Dave Strauss. The group has just released their debut album Fish Out Of Water on CDBaby as well as on iTunes. The album's first single "O Song" was featured on several programs including JVonD Radio in Boulder, CO, MuseBoat Radio in Las Vegas, NV, The Soupy Gato Show in The Netherlands with syndication in the UK and The Daily Dose on The Insomnia RadioNetwork. Fish Out Of Water has also been featured by Slacker Radio and Muzoic.com. You can check out music videos for Brill's O Song and Shine on Youtube.
Brooke Trout's previous albums include the 2012 release Chasing Windmills with The Red Herring which was recorded at Musician's Institute with Dan Hughley (Manley Laboratories) as well as at the historic 4th Street Recording studio in Santa Monica with Sejo Navajas (Cold Blue Rebels, The People's Party) and Denise Barbarita (The Roots, Stevie Wonder). Trout's sophmore album Networth (M-Pire Recording Studio, 2009) features mixing engineer Chuck Wilson (Andre 3000, Dr. Dre) and mastering by Grammy Award winner Nancy Matter (The Who, Ray Charles). Her debut album Bittersweet was recorded with Timon Marmex, creator of Rhythm Core Alpha(SoftEgg Studios, 2006).
These albums achieved airplay on several radio stations and podcasts, as well as positive reviews in the press where Trout was compared to alternative artists like Souixsie Souix, Exene Cervenka and Sinéad O'Connor. Networth featured the musicianship of two bands, The Treble Hooks & The Anchor Men, capturing a sound that was compared to Siouxsie & the Banshees, The B-52s, and X. The title track was awarded "Most Original In Alternative Rock" on Garageband.com. The Red Herring was also compared to The B-52s and Siouxsie & the Banshees. You can expect a dark surf rock sound from this fish! As music critic Billy Sheppard writes, "This level of music pain, in varying tempi, is a serrated cut of raw Souixshe, left in the sun near the mayonnaise for too damn long."
Chasing Windmills achieved radio play coast to coast, making playlists in major markets including WPPJ in Pittsburgh, PA, WRNR in Annapolis, MD, WRUW in Cleveland, OH, KUNM in Albuquerque, NM, WXDU in Durham, NC, WEFT in Champaign, IL and KMNR in Rolla, MO. The album also showed strong support from New York, charting for two weeks on WPNR in Utica, as well as getting play on WHRW in Bighamton, WMVL in Purchase and WCVM in Morrisville. The album also charted on WXIN in Providence, RI. Chasing Windmills also received great support in Massachusetts on the world famous WUML, getting airplay on a variety of the station's programs including Moustache For Men, Junk & Stuff, Smith…Brings Only Nice Goods and the heralded program Live From the Fallout Shelter which has been featured in SPIN Magazine. The Red Herring made the Los Angeles indie rock charts for The Deli Magazine and were also finalists in the Eventful.com Battle of the Bands to perform at The Roxy Theatre on the historic Sunset Strip.
Brooke Trout was nominated for All Access Magazine's 2007 Music Award Show for best female guitarist in a rock, melodic blues category, best female guitarist in a pop, alternative category and best songwriter. In 2008 Brooke Trout was made a Member of the Month for singer/songwriter organization Songsalive and included in Music Connection's Annual Directory of Artists & Bands. Brill's Fish Out Of Water was honored with the SongNet Award for 2016.
Brooke Trout is the stage name of Brooke Mason, an experienced journalist and former editor for The Santa Maria Times, Martin Literary Management and Mahoganygirl.com. Brooke has worked as a media coordinator with nonprofits including The San Fernando Valley Arts Council (DCA), Friends of Taxco (PTPI), Canoga Park Improvement Association, Songsalive and AFSP. Brooke is also a contributing writer for Music Connection, All Access Magazine and Bitchin Entertainment and has also appeared as a monthly guest cohost for the internet broadcast Flat Cat Radio. To catch archived shows go to http://www.myspace.com/flatcatradio.
Facebook  My Space  Reverb Nation  
---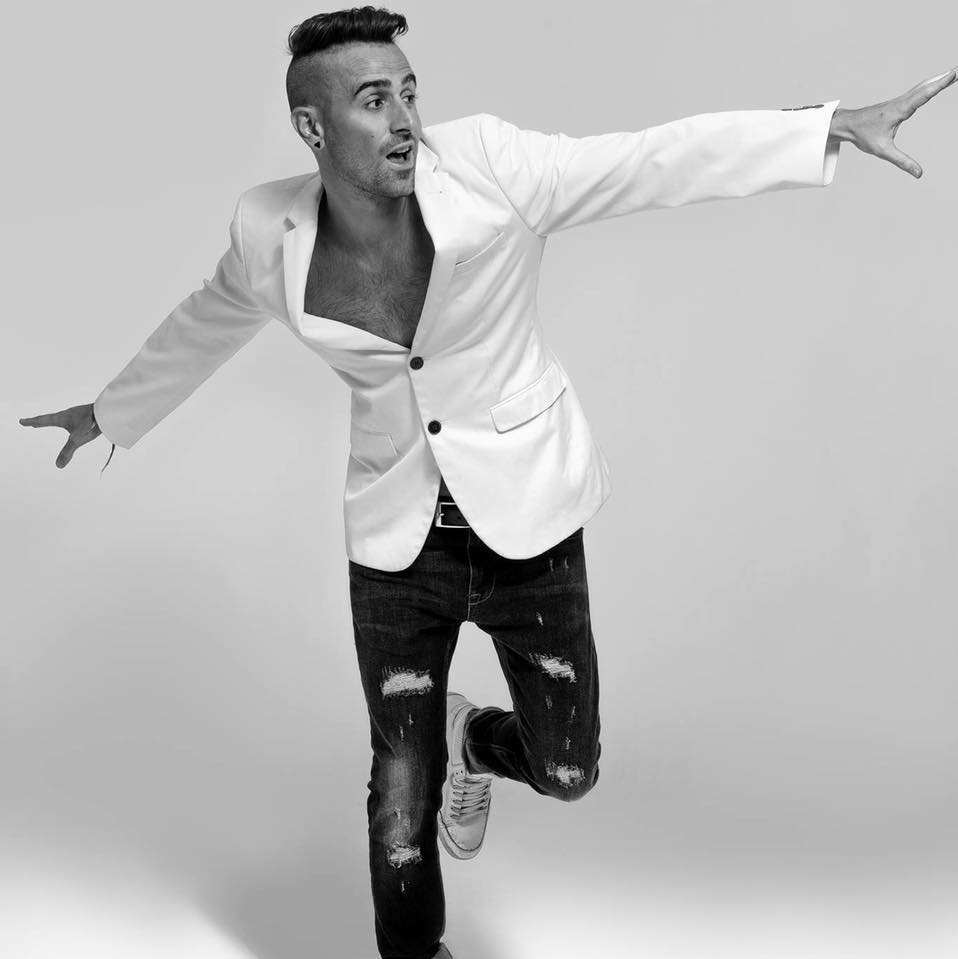 SIDNEY B.
Born in France, currently living in the US and having traveled all over the
world–including a month living and making music with indigenous people on a small
South Pacific island– Sidney B. has explored and immersed himself in almost every
genre of music there is. From the house beats of Europe through the funk of Latin
America to the lyrical rap of the US, each area has imparted its unique music influence on Sidney, who now brings these styles together into an irresistible pop package.

At the tender age of 25, Sidney expresses himself as not just a singer and songwriter but as a filmmaker and artist too, but has always, in his heart, been a musician first and foremost. Having had his first taste of the industry in a rap group named Hors du Com 1, Sidney has since hosted radio shows in France, written soundtracks for short films and even composed for theater.

The appreciation not just from fans but from other musicians and the music industry as a whole has always been consistent for Sidney. From winning the Best Emerging Artist award at the European Indie Music Festival in 2008, through working on projects with Universal Canada and Warner Music to sharing the red carpet with Lady Gaga and Bruno Mars at last year's Much Music Awards in Toronto, the accolades continue to roll in with increasing pace.

His slick, club-ready tracks are accompanied by self-directed fast paced videos, making this artist a double threat that's ready to take centre stage. An award-winning first single,a full length album that's ready to be released and a video that was the most watched video on YouTube after a Justin Bieber track mean that Sidney B. is on the brink of much-deserved US success–but you can be sure that he won't stop there.
---
NOBLE CREATURES
Noble Creatures is LA's Latin-Alternative dark horse performing 1st generational music. For almost 10 years the band has celebrated cultural diversity one stage at a time stirring up sounds from Colombia, the Caribbean islands, and Africa among a solid foundation of rock and urban music. Lately, Noble Creatures has opened for Ozomatli, they were featured on Sofar Sounds, and were included in Music Connection Magazine's "Hot 100 Unsigned Bands." Performing frequently around Los Angeles Noble Creatures continues to spread what NPR Music calls "a great big joyful sound."
Website  Twitter  Facebook  Soundcloud  Youtube  Instagram    
---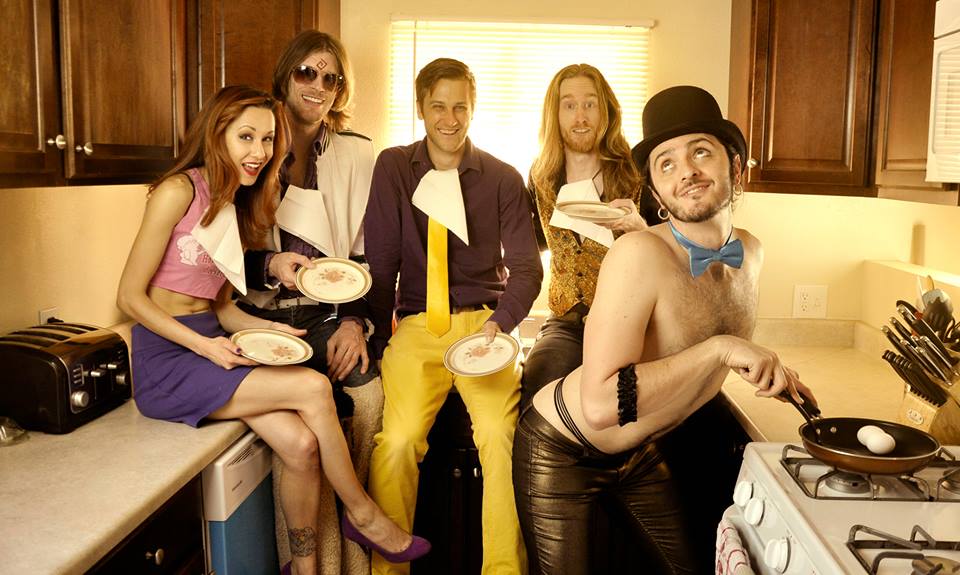 HOT SAUCE HOLIDAY
Hot Sauce Holiday is a five piece cabaret rock band from Los Angeles. Their live shows emphasize crowd participation and a great deal of improv. Bongo-solos, skits, poetry, and dance numbers have been known to break out. They have been known to feature burlesque dancers, hula hoop artists, and scandalous routines involving Playboy playmates. Genre-wise the sound varies from song to song drawing influence from 60's psychedelic and folk, to early punk, 80's electro, disco, and even a bit of barbershop. The song lyrics are surreal and witty with every band member trading off on vocals or singing in harmonies. In addition to over 20 originals the band has a variety of party cover songs they are able to play ranging from George Michael to Motorhead.
So leave the outside world behind you for a couple hours and come experience the originality,  joy, and chaos that is Hot Sauce Holiday. Hunnypot Approved good time guarantee!
Website  Twitter  Facebook  Youtube   
---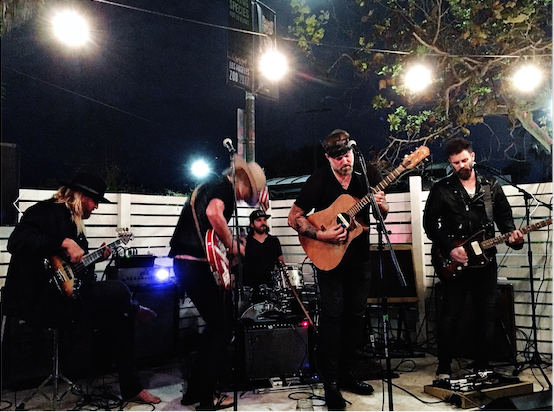 DEATH OF POLITICS
The DOP aka "death of Politics" is a Psychedelic rock band from Venice CA.